These fabulous leaders got our days started off in a great way this week. Thank you, students, for stepping up to help with the announcements.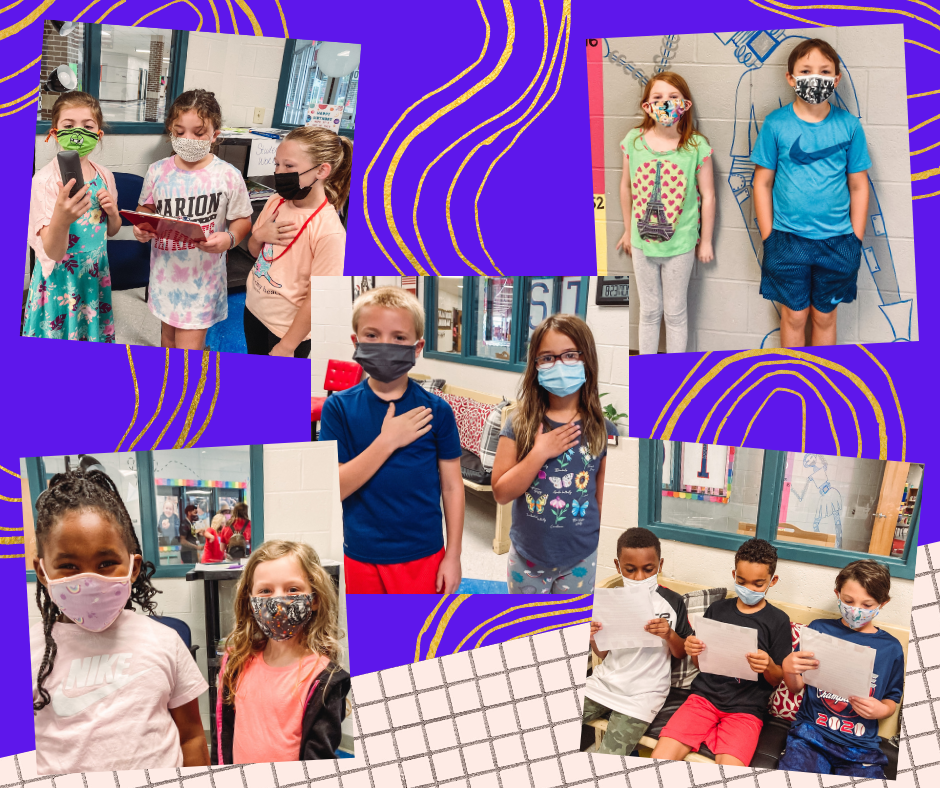 Clip the principal! Check out these students who worked hard to make smart choices. Their smart choices moved their clips all the way up to the principal. We are so proud of our students!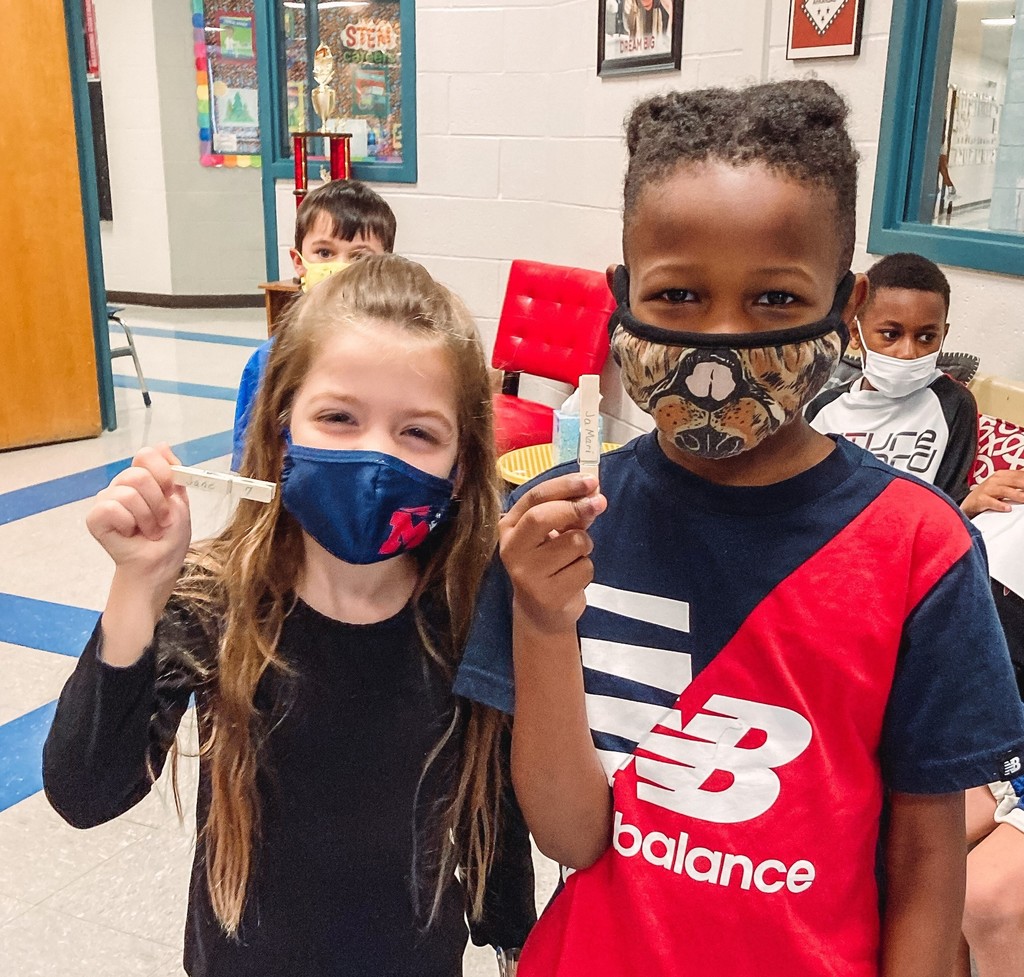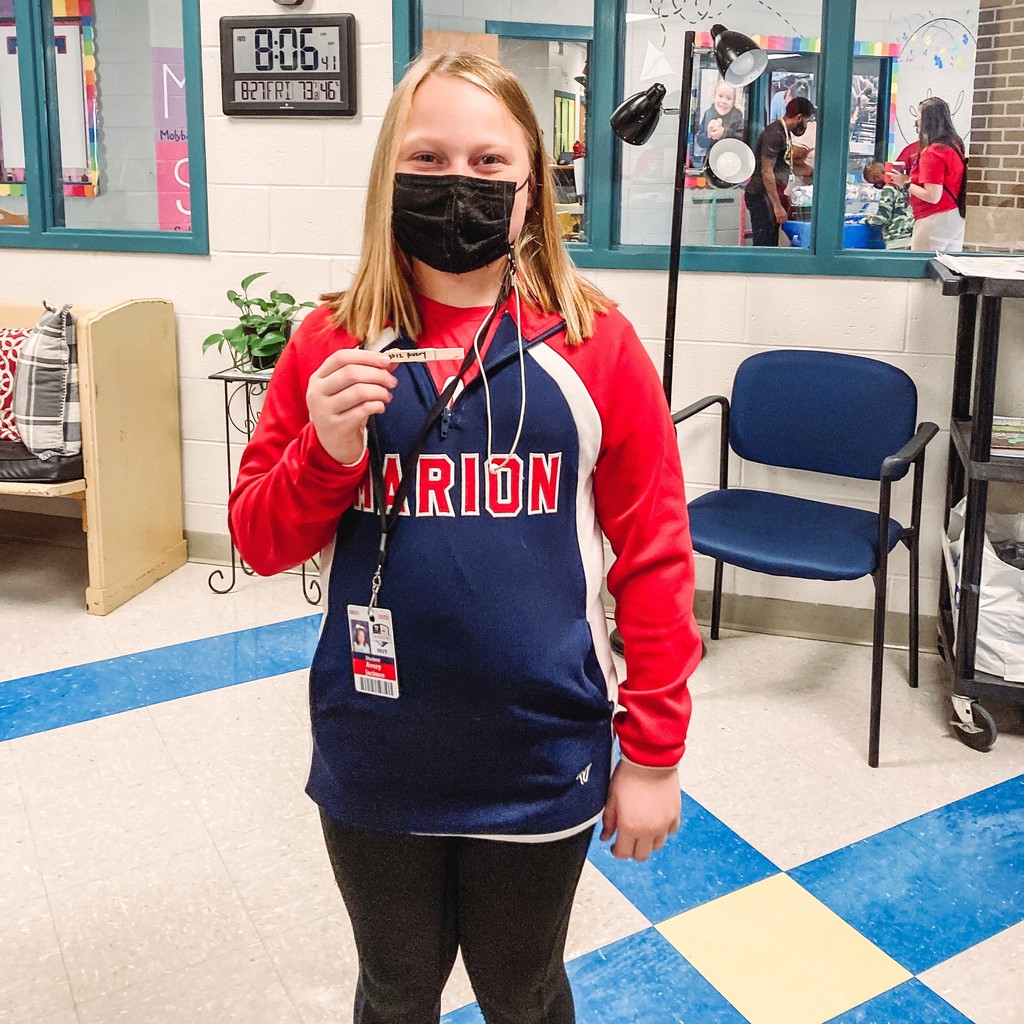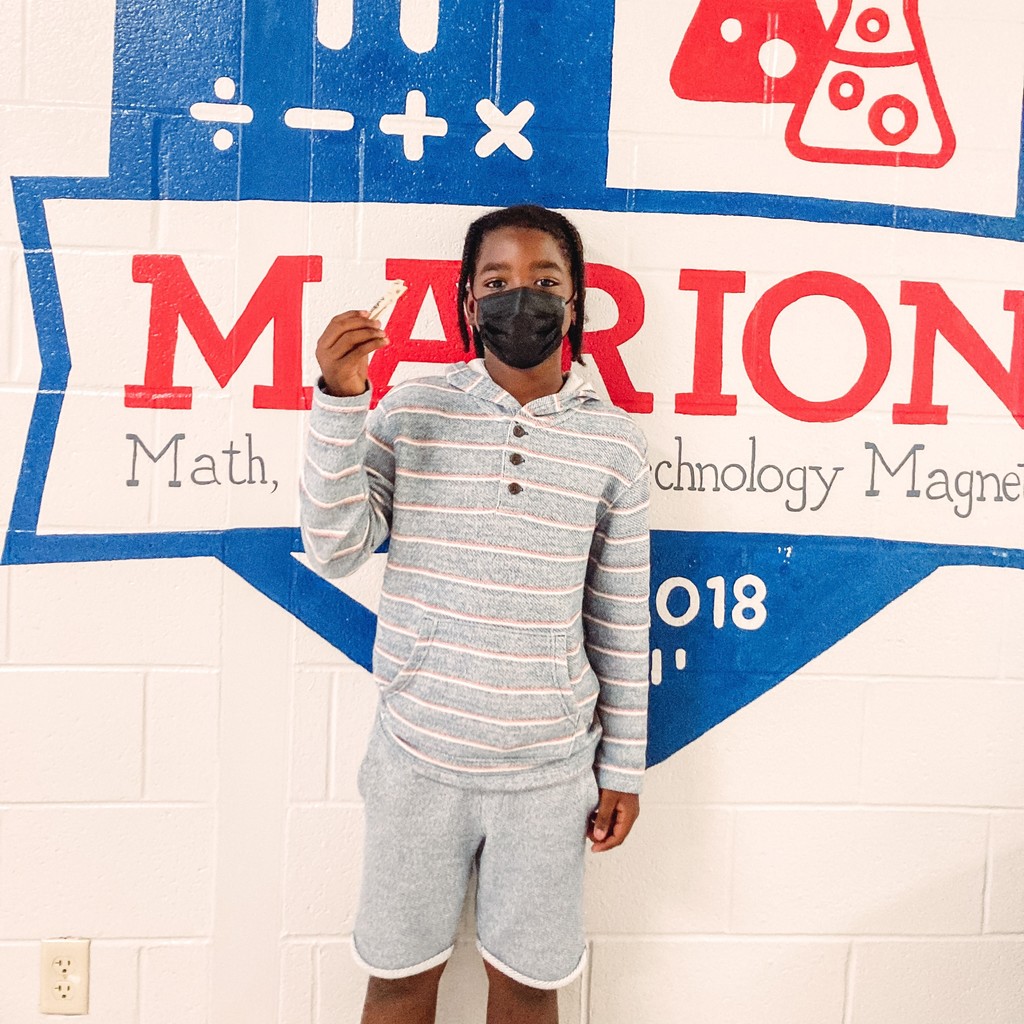 Clip the principal! Check out these students who worked hard to make smart choices. Their smart choices moved their clips all the way up to the principal. We are so proud of our students!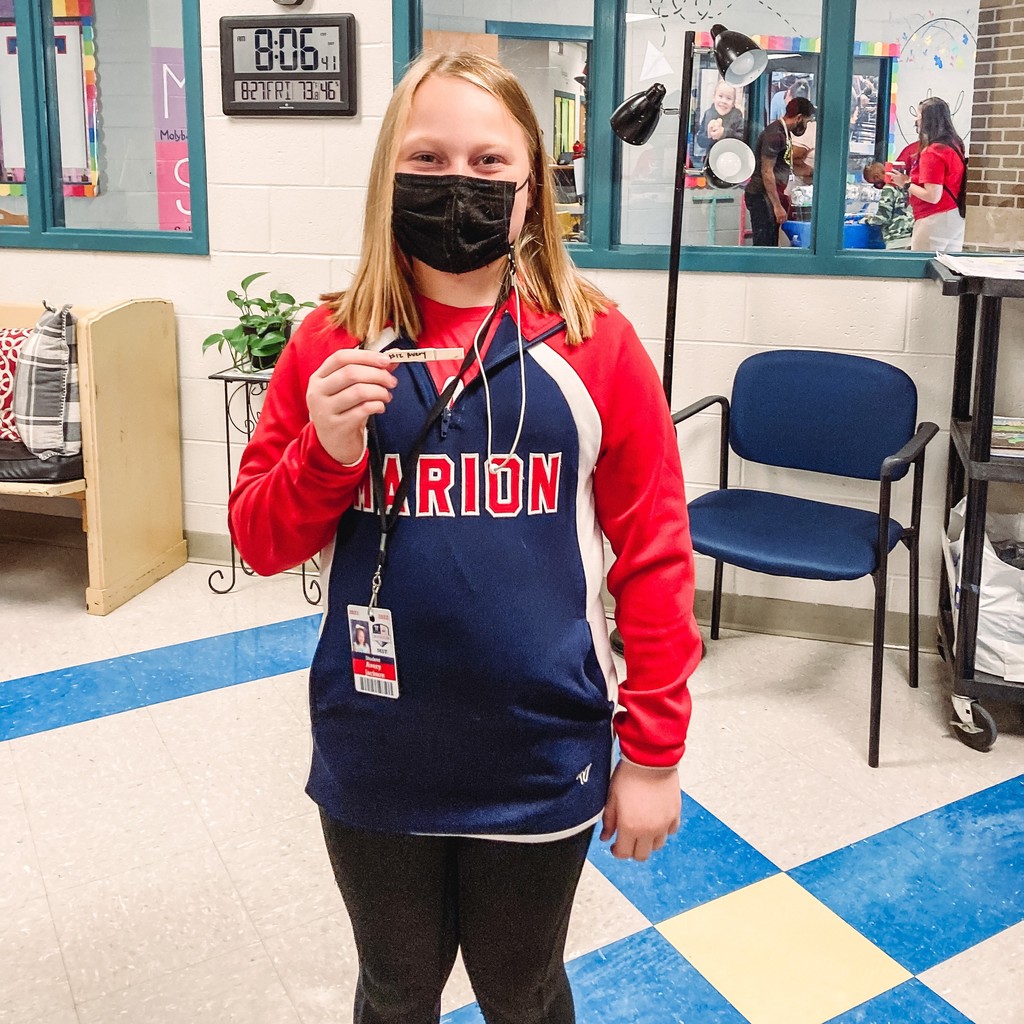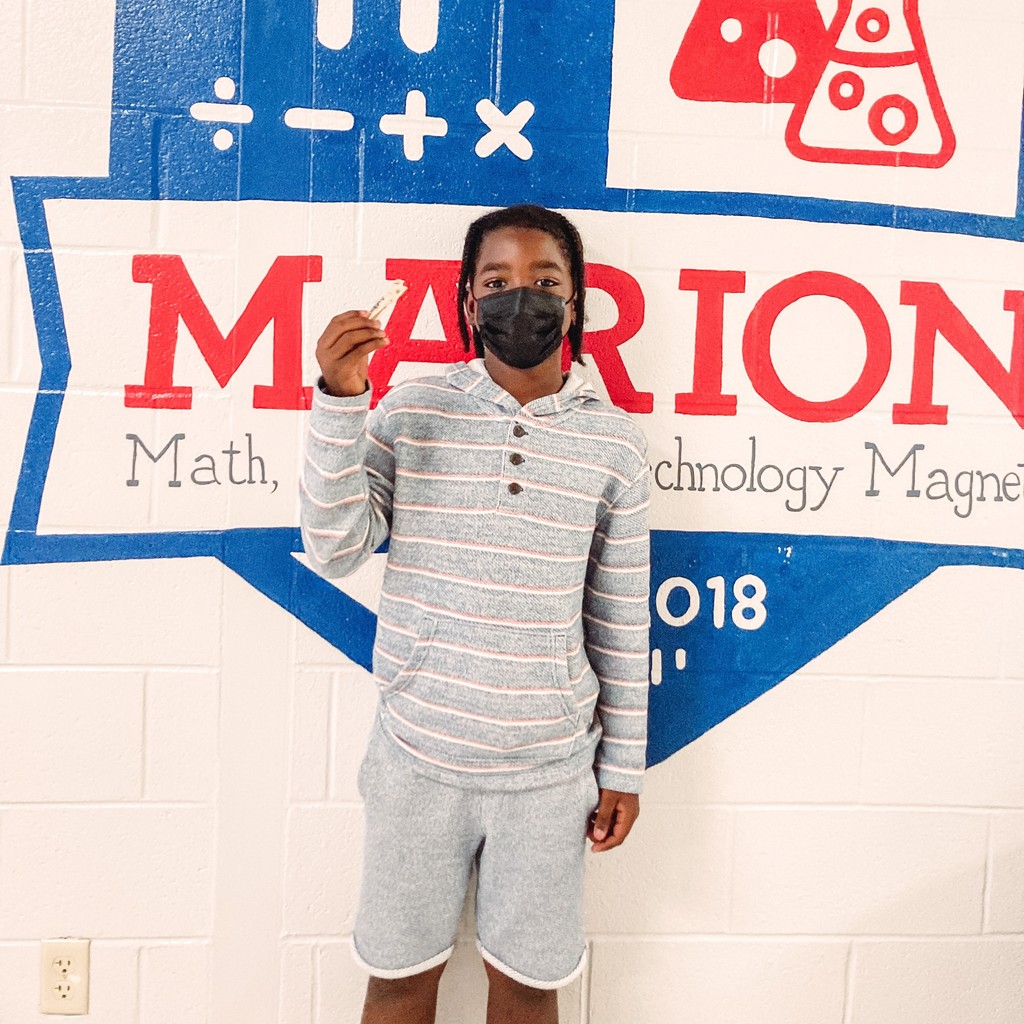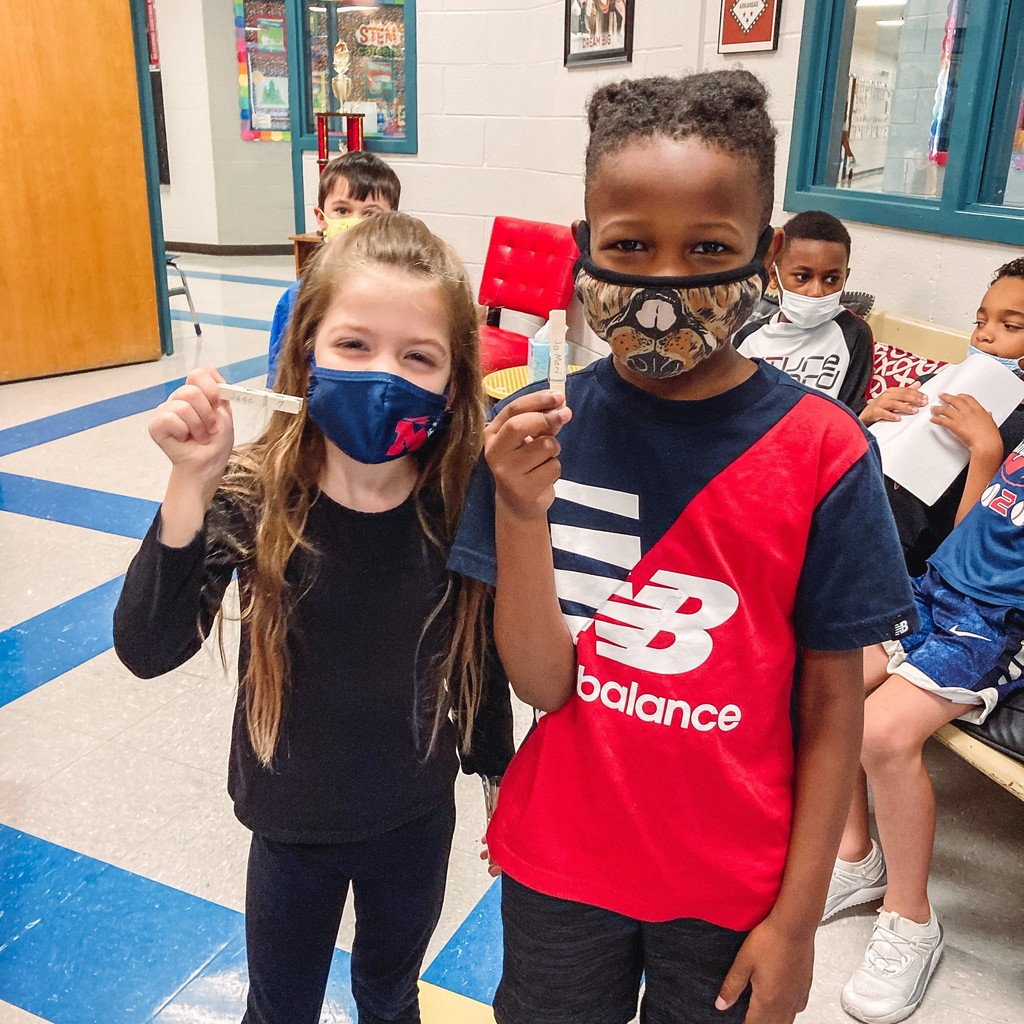 Enrichment Stations Students in Mrs. Sagaskey's class have been busy learning and growing. This week, they started their enrichment stations. These independent learners have been doing amazing things in their stations!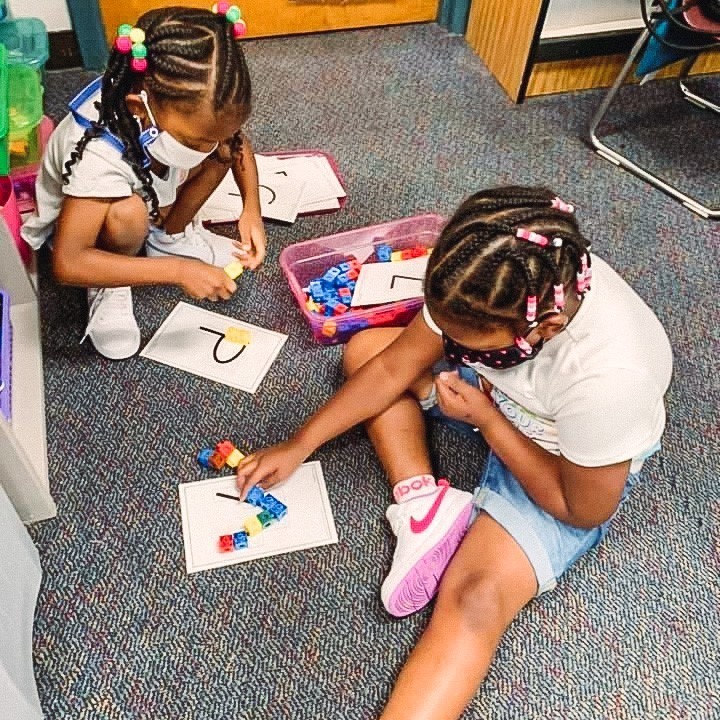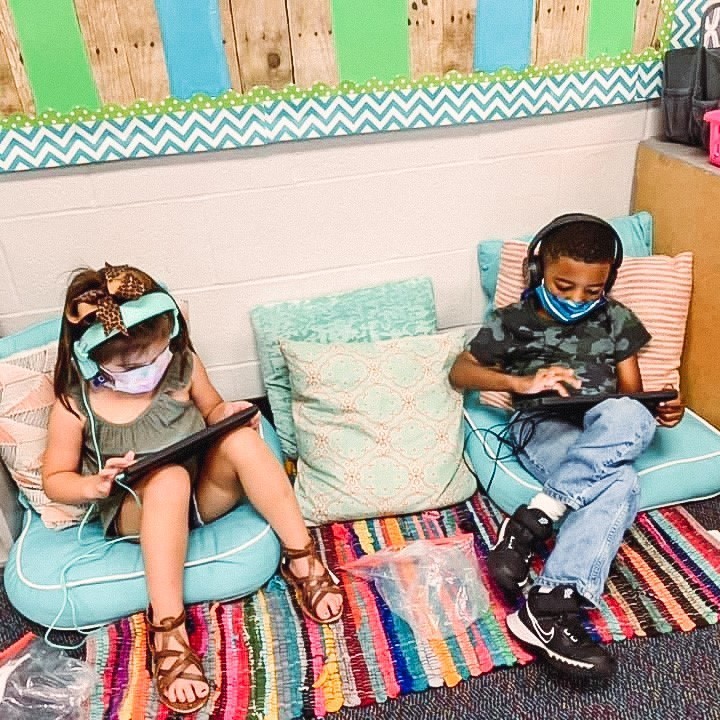 Another amazing student caught clipping the principals!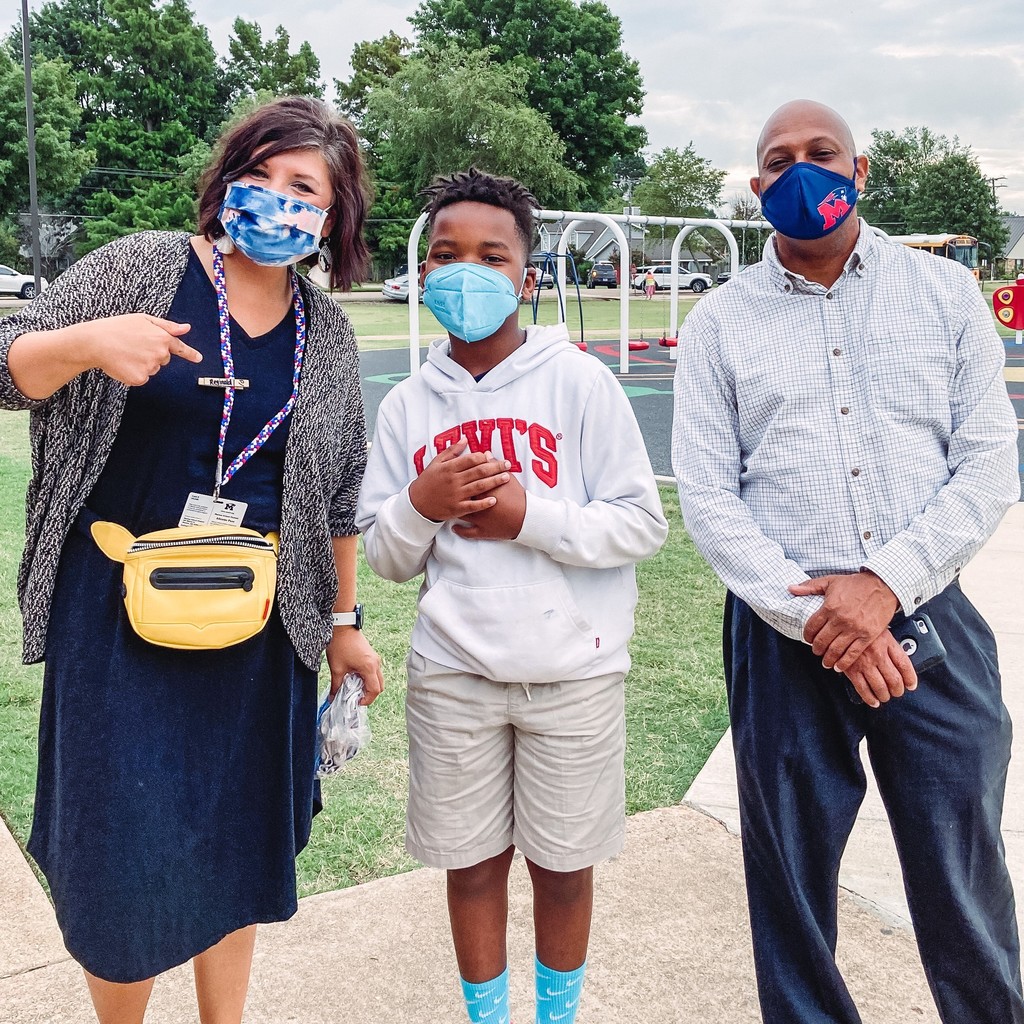 The oh-so talented announcers of the week!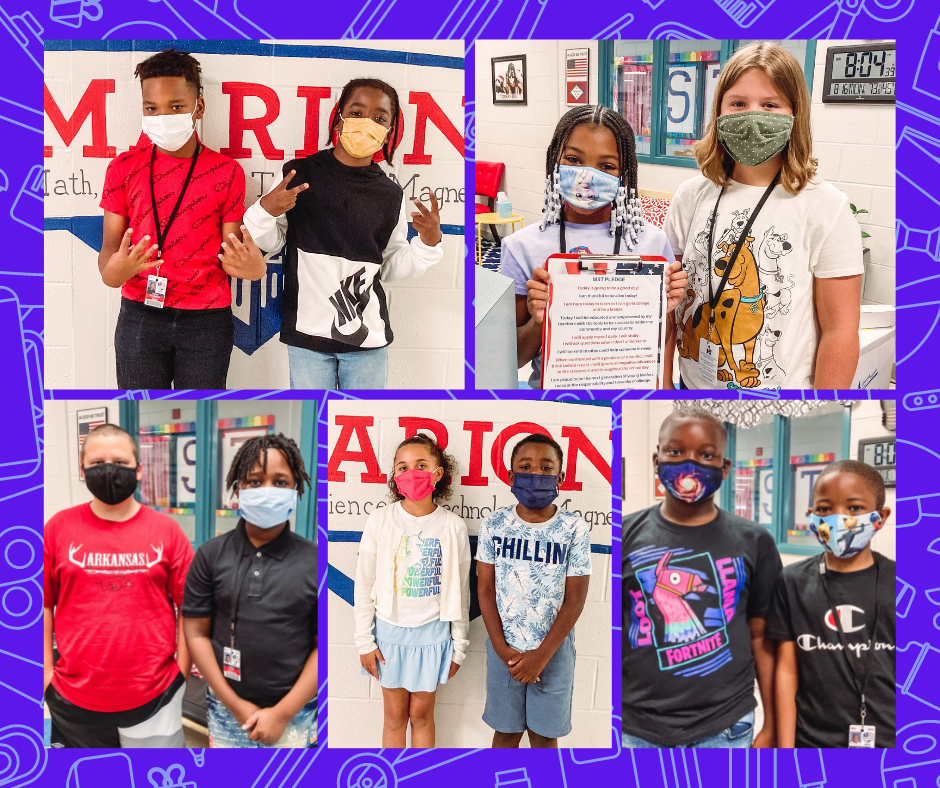 It's FRI-YAY! Our fabulous principals took some happiness to all our faculty and staff today. The wheel was spun and prizes were won. A special thanks to the ladies at the Church of Christ for their generous donation of school supplies. MST is so thankful for our community.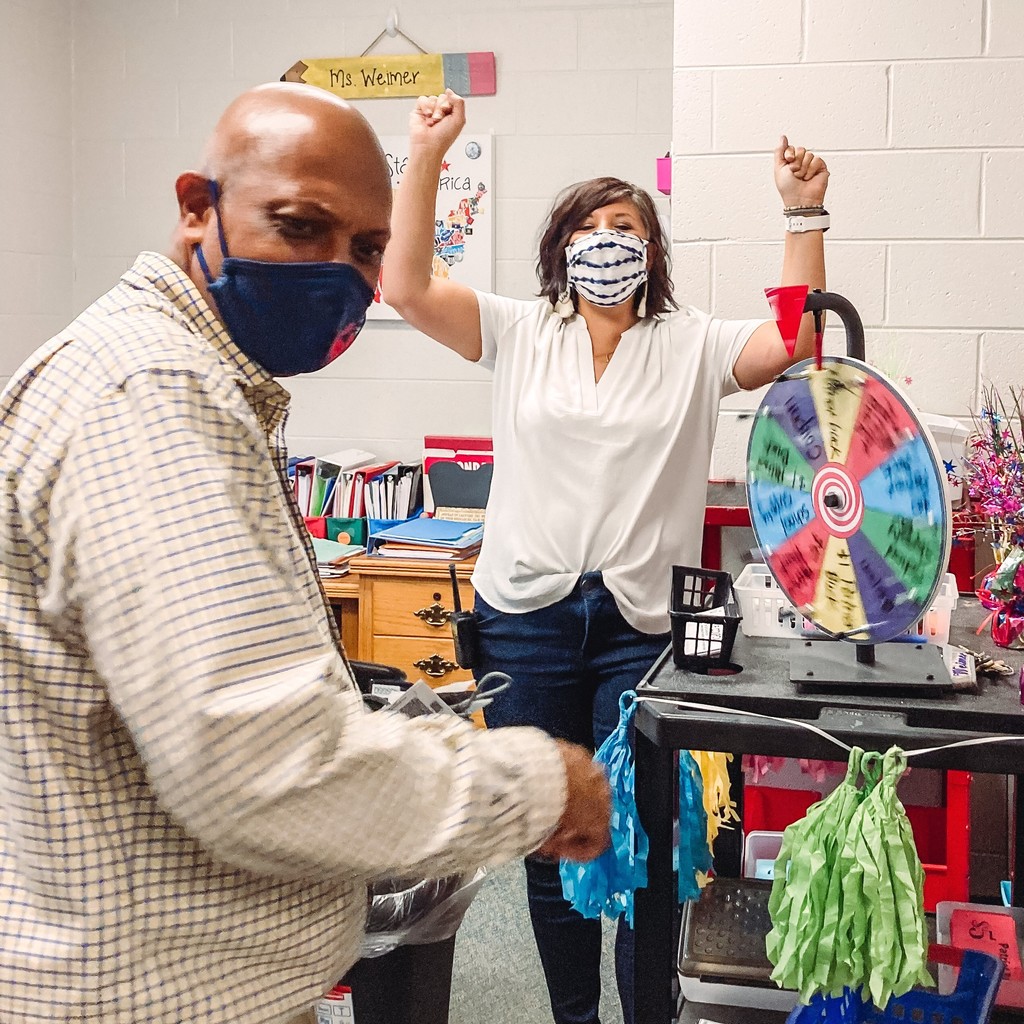 Last week in music class, 4th grade students read "The Squiggle". Students created their own squiggles and then explored them with movement and instruments. The students combined their musical squiggles to make one beautiful song together. Click the link below to see a video of Ms. Phillips's class sharing their song. Here you will see the creations of Kaleb Lucas, Elizabeth Peppers, Antwone Wright, Raven Whitaker, Addison Stewart, Avery Rogers, Ballie Morris, Jeremiah Coopwood, and Maddox Martin.
https://drive.google.com/file/d/1r_sMZtxQSdXBZ9ESiBueenq77U_Rz2VE/view?usp=sharing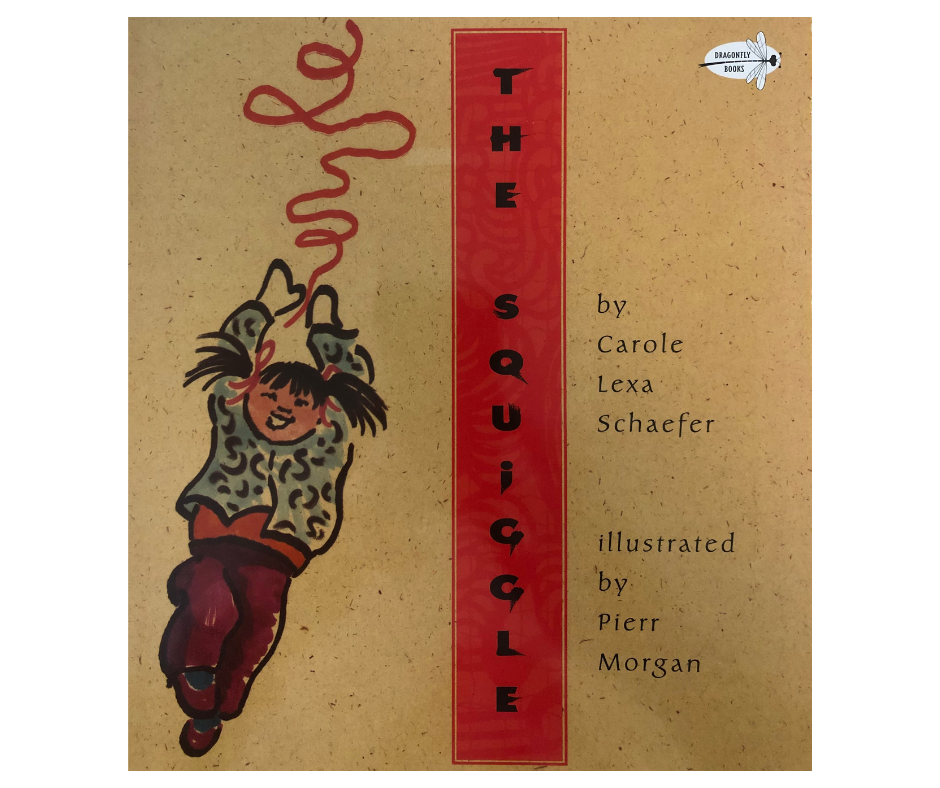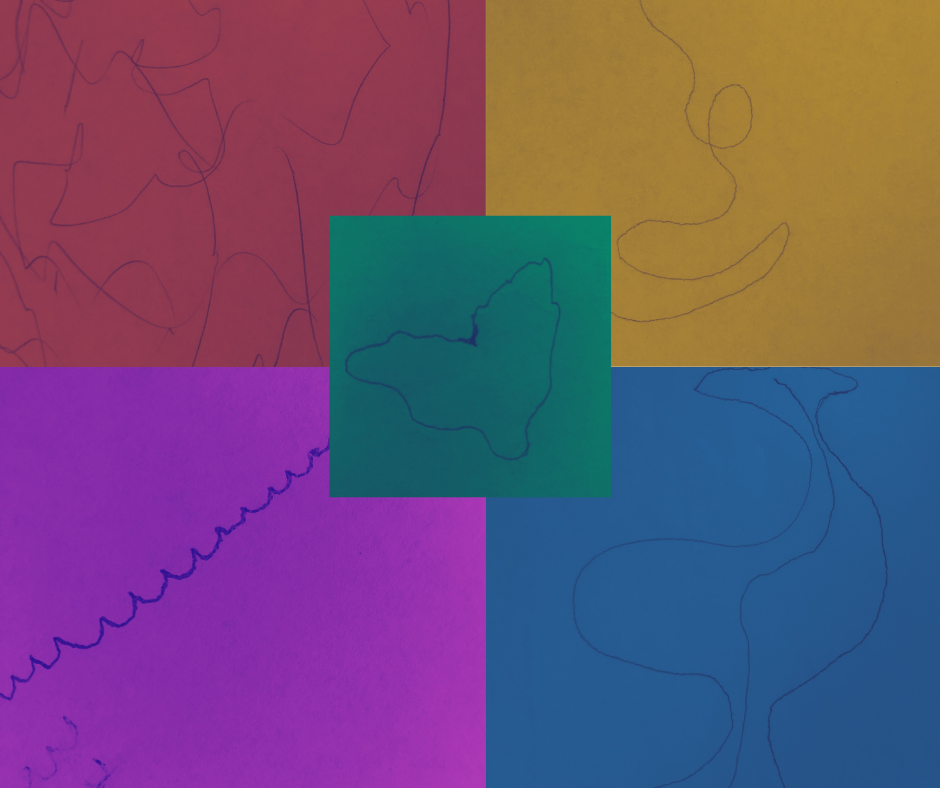 Take a look at these students who showed up and showed out to help with our morning announcements. Our students are doing amazing things!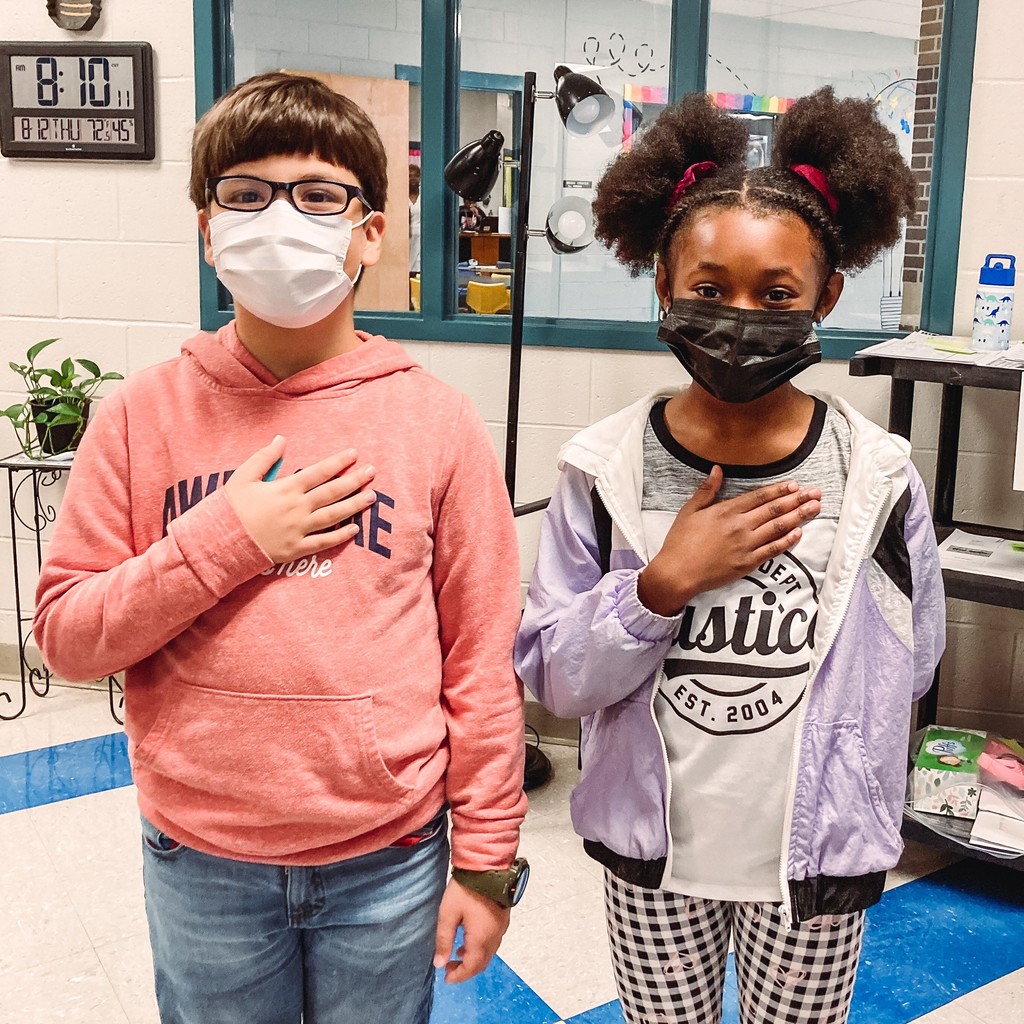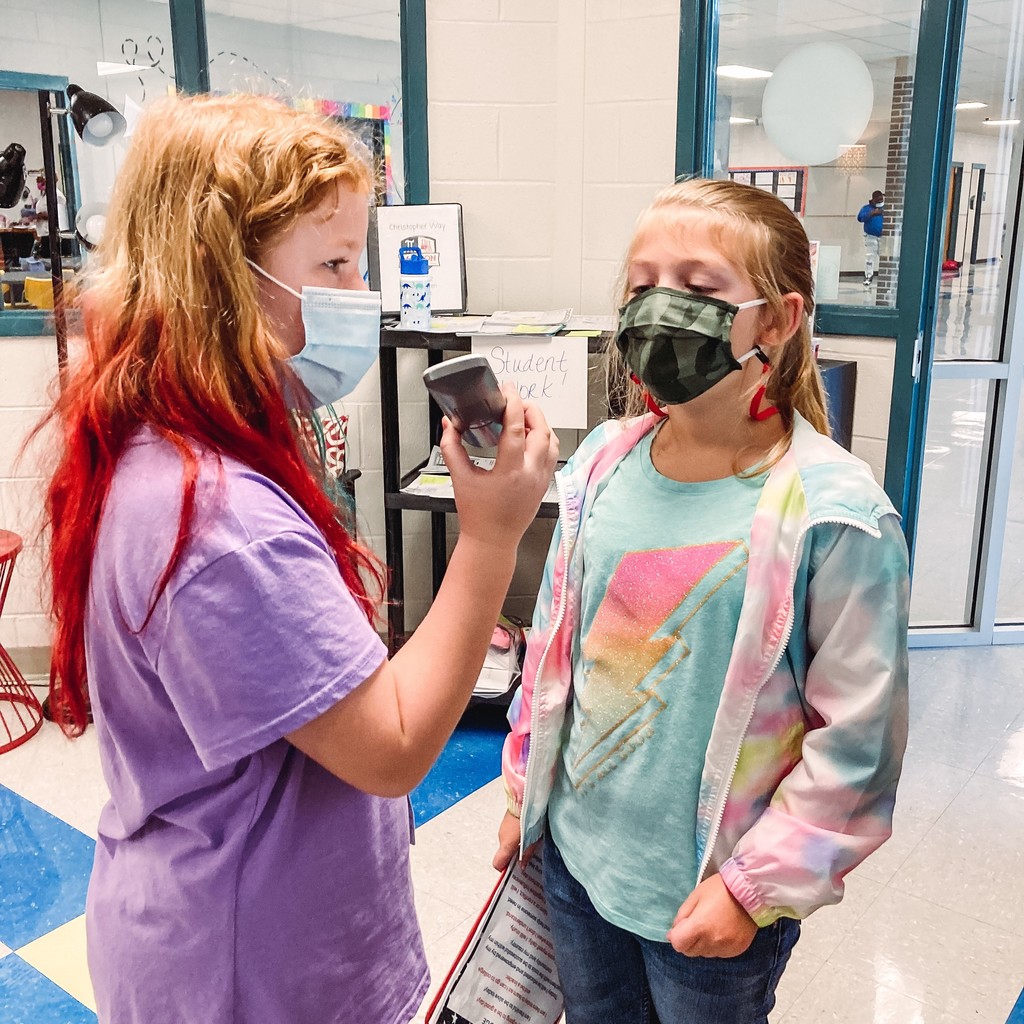 There are some huge smiles happening behind those face masks because these students clipped the principal. Our principals get so excited when students get to bring those clips to them and show off their smart choices. We are so proud of our students!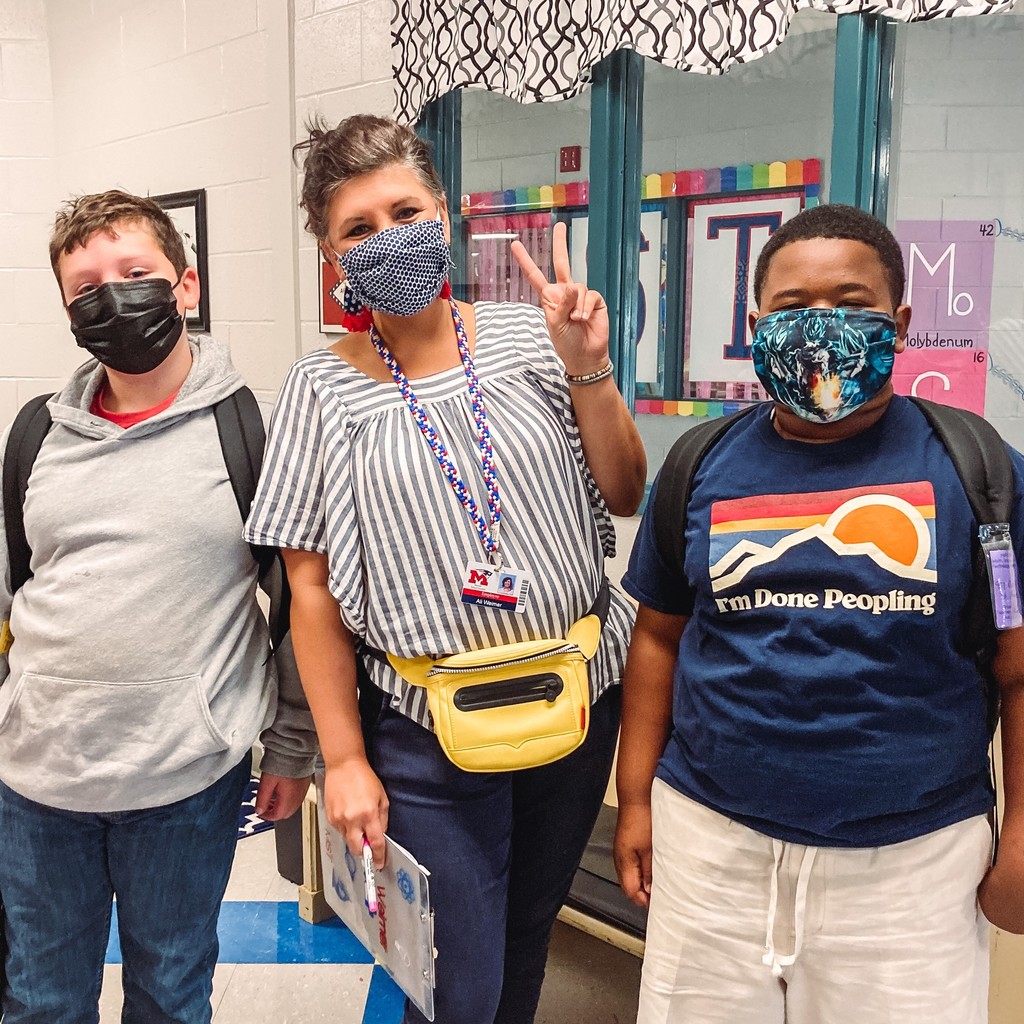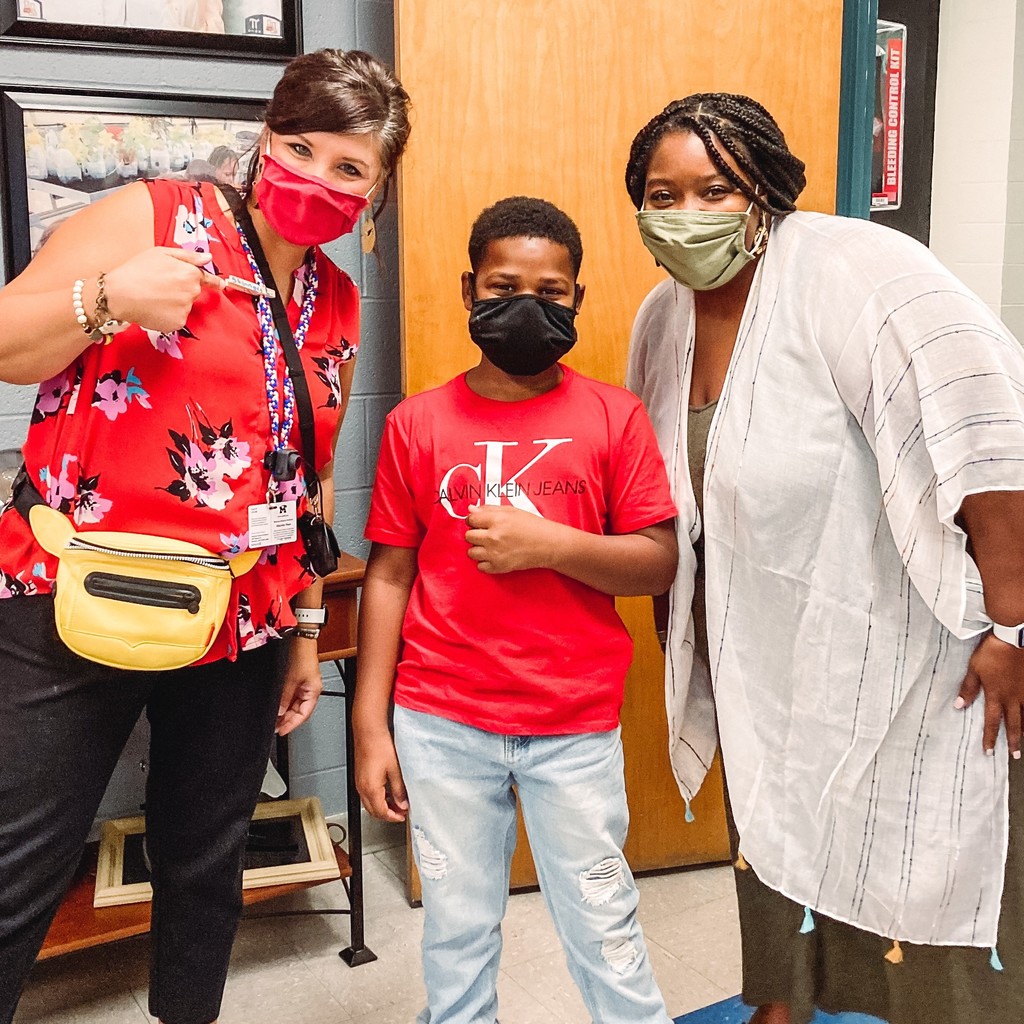 Hailey Phillips, from Mrs. Ezekiel's class, clipped the principal today. Let's give Hailey a big round of applause for being a leader and making great choices!

We are so thankful for Ms. Smith and Crittenden County Junior Auxiliary for their generous donation of backpacks. Not only did they donate backpacks to MST, but they also donated backpacks to other Patriot campuses. Thank you so much and keep up the good work!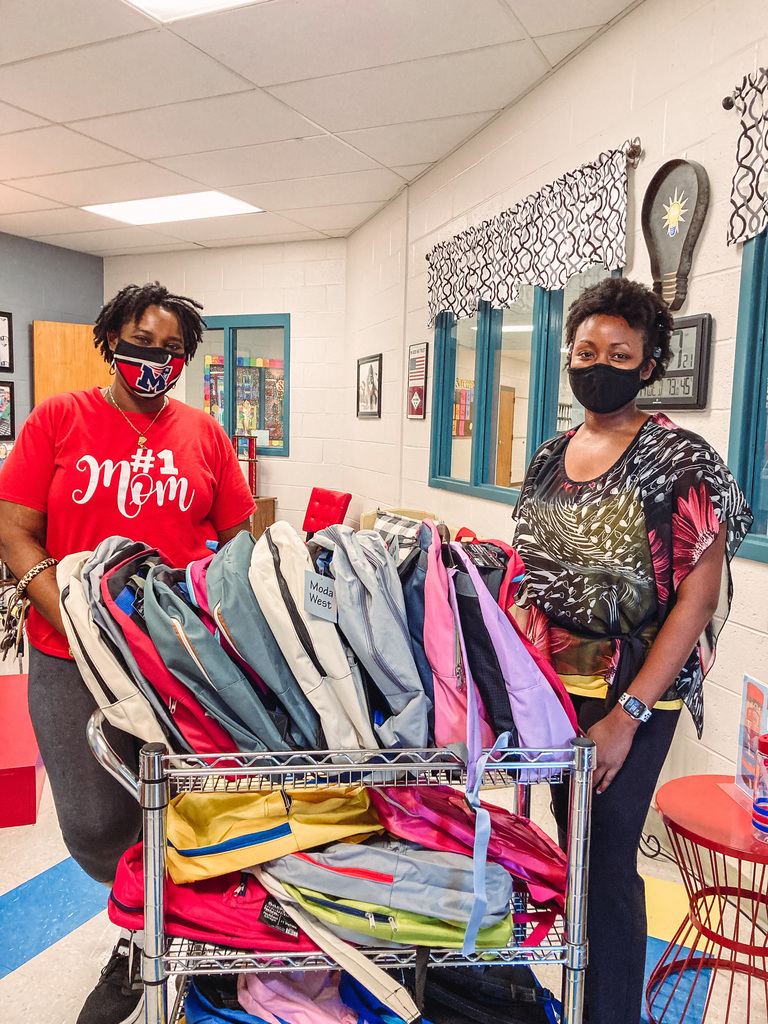 Students are already stepping up to the plate to be great leaders and make great choices. Some of those 4th grade leaders were given special recognition last week. In Ms. Ezekiel's room, Kyndall Hooper-Lewis was Star Student of the week and Lily Skinner was Mrs. Barnes's Wizard of the Week.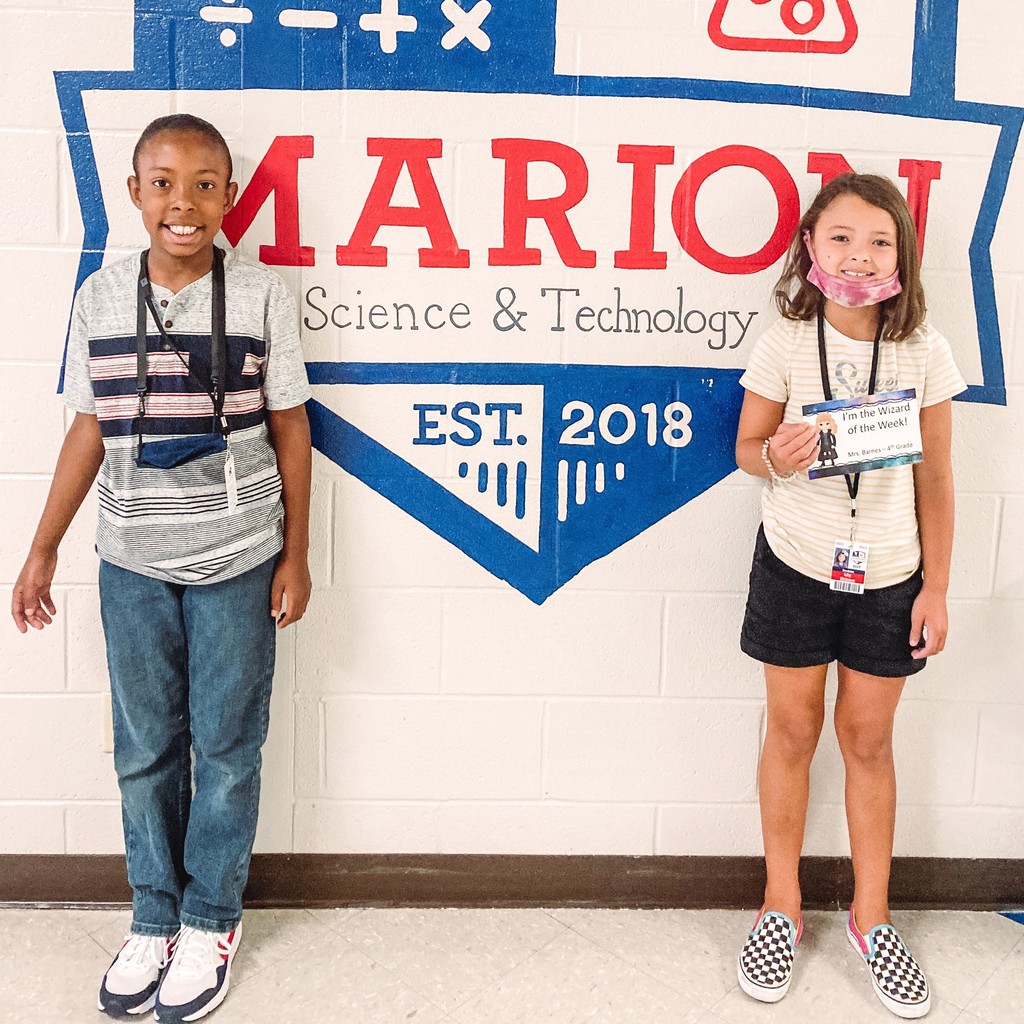 The 21-22 Safety Team is already hard at work and looking great. Last week, these students assisted with our fire drill. Thank you, students, for helping our students and staff be safe.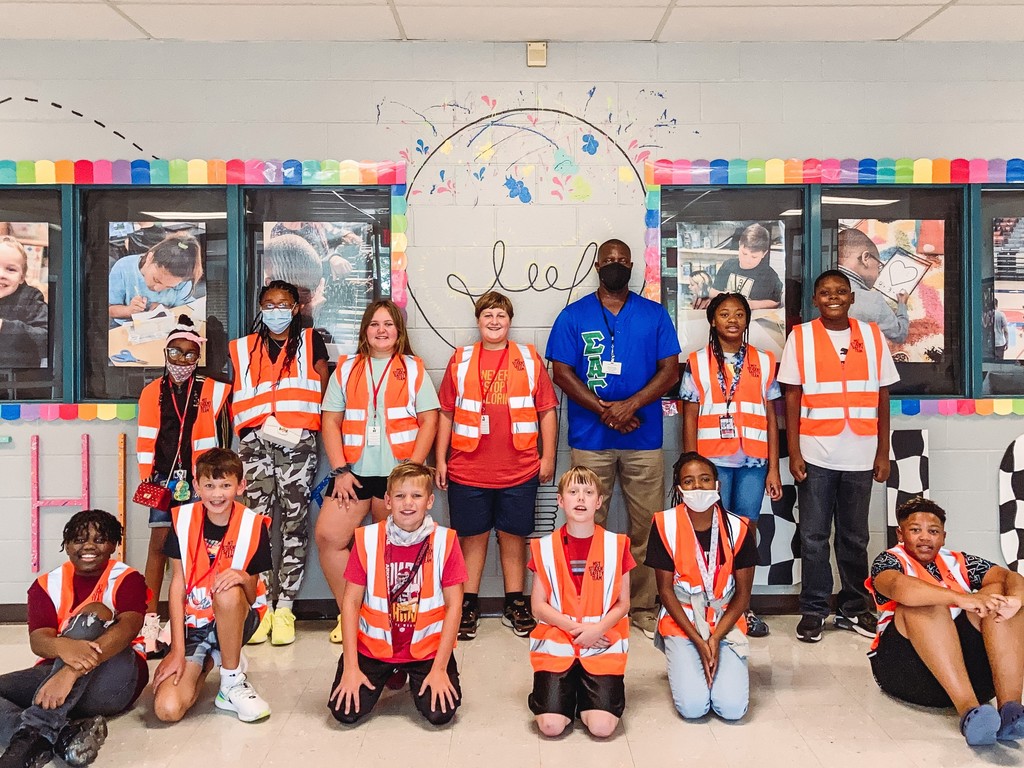 All shirt money is due Friday, August 13th. Shirt money can be turned in to home room teachers. You can also use the link to pay for your student's class tee, purchase one for yourself or snag one of our new tie-dye Patriot tees. #ReptheM
https://stores.inksoft.com/marion_school_district/shop/home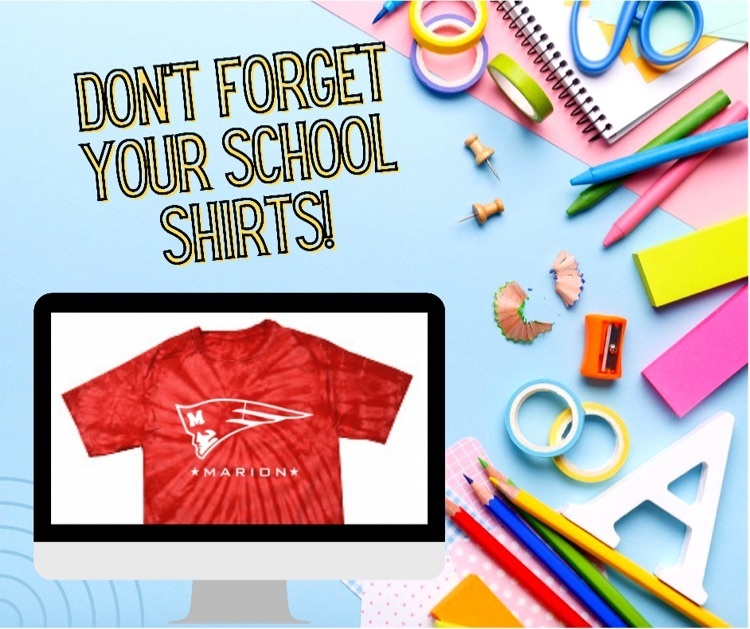 Soon, the weather will be changing. There may be a need for a jacket or hoodie in the morning but not in the afternoon. To keep our lost & found rack from growing out of control, please put your students name in their jackets and lunchboxes. This would help us make sure each item gets returned to its rightful owner. Also, remind them to check the rack in the cafeteria if they misplace anything.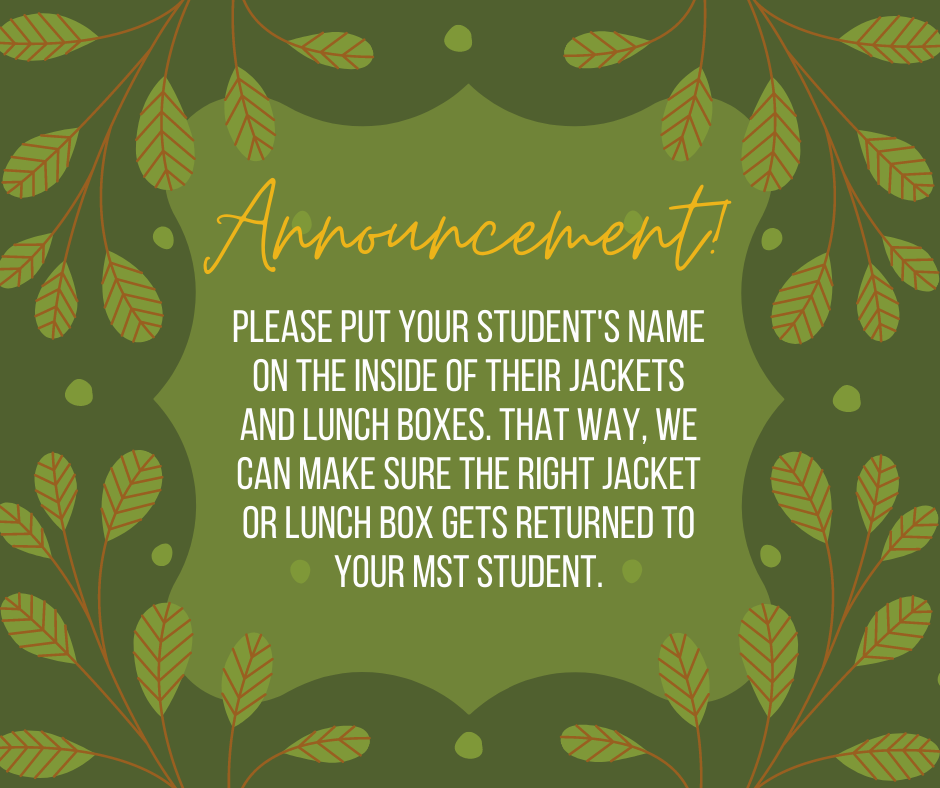 We had some amazing helpers with our morning announcements last week! Alice Hall led as a solo act and then Mrs. Barnes's class had a whole crew who kicked off our MST Independence Day. We are so proud of all of you!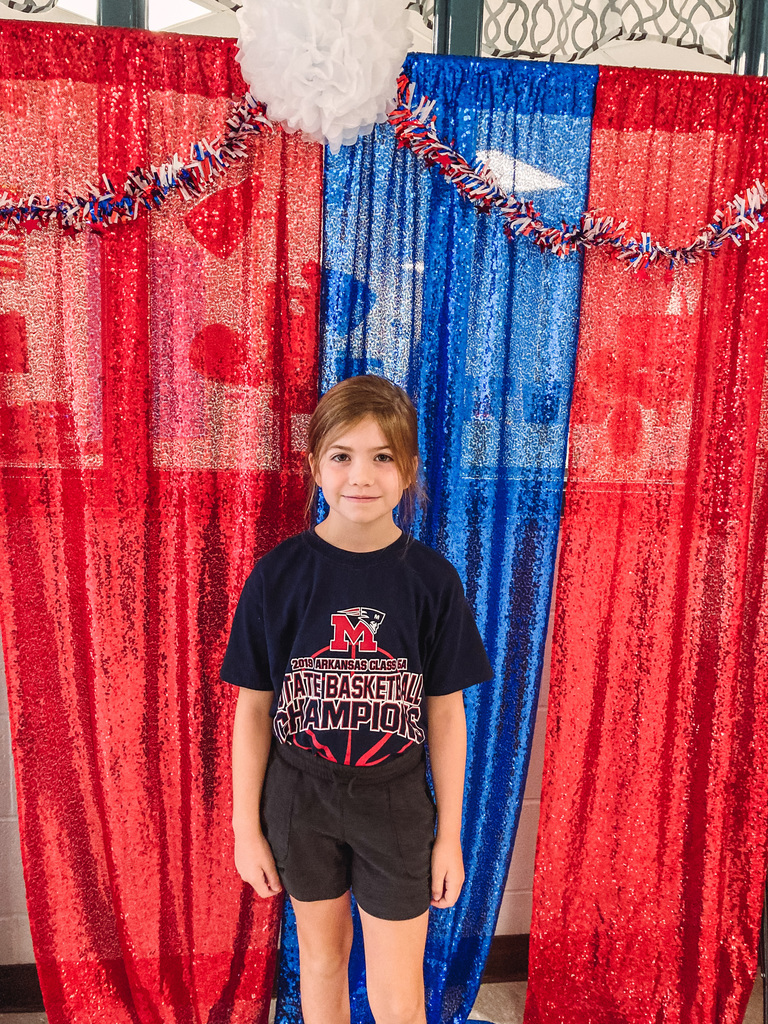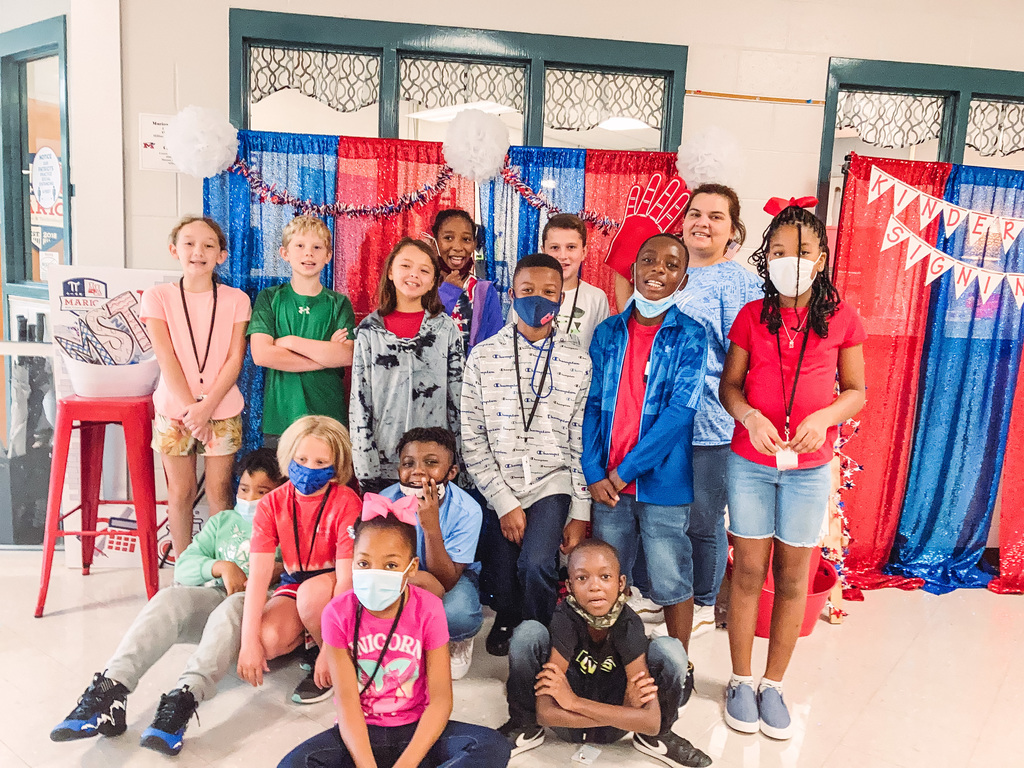 Want to keep up-to-date on what's happening at our schools? Get the Marion Public Schools app on your personal device. Events, alerts, news stories and more! Find it at the App Store or Google Play.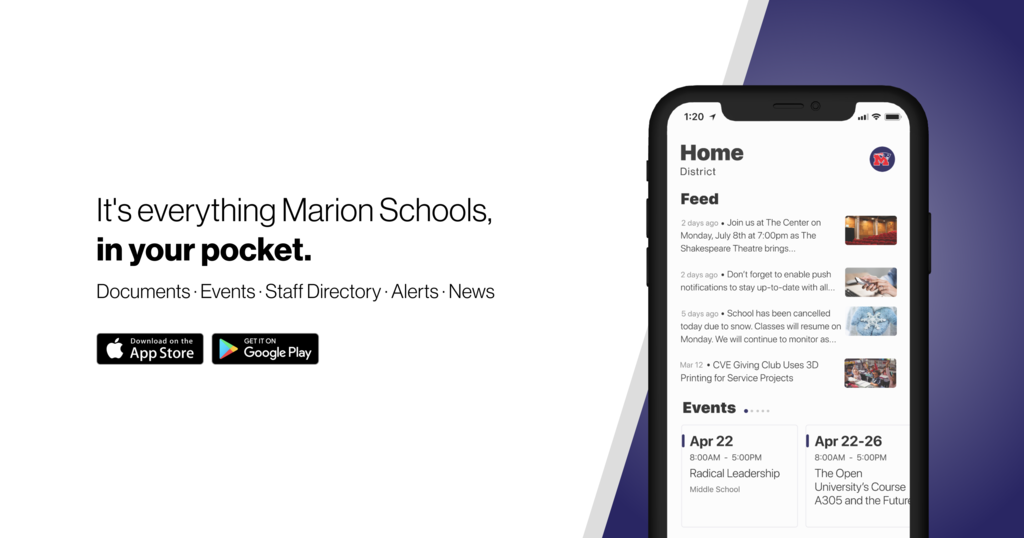 Everyday at MST, our students and staff start the day off with our MST Pledge. Last year, some of our students had the great idea to turn the pledge into a song. Mrs. Archibald, the school counselor, oversaw the project and enlisted the talents of Jacob Cline, Aiden Webb, and Kristen McDaniel. These students worked with Mrs. Archibald, Mrs. Tunstall, and Miss Wells to help create the song they wanted. They made something incredible together and we are very excited to share it with you. Introducing....the MST Pledge Song! Click the link below to listen to the song.
https://drive.google.com/file/d/12VYdfYUjmgYx6hgGpVJTWe4vnmgrazdo/view?usp=sharing

Lots of MST family and friends showed up on Sunday to Chalk the Walk for our students. All week long, our students have entered the school building with words of encouragement and affirmations. Thank you to everyone who made these first few days extra special for our students. The 21-22 school year is already off to an amazing start!