Recruiting all garden lovers!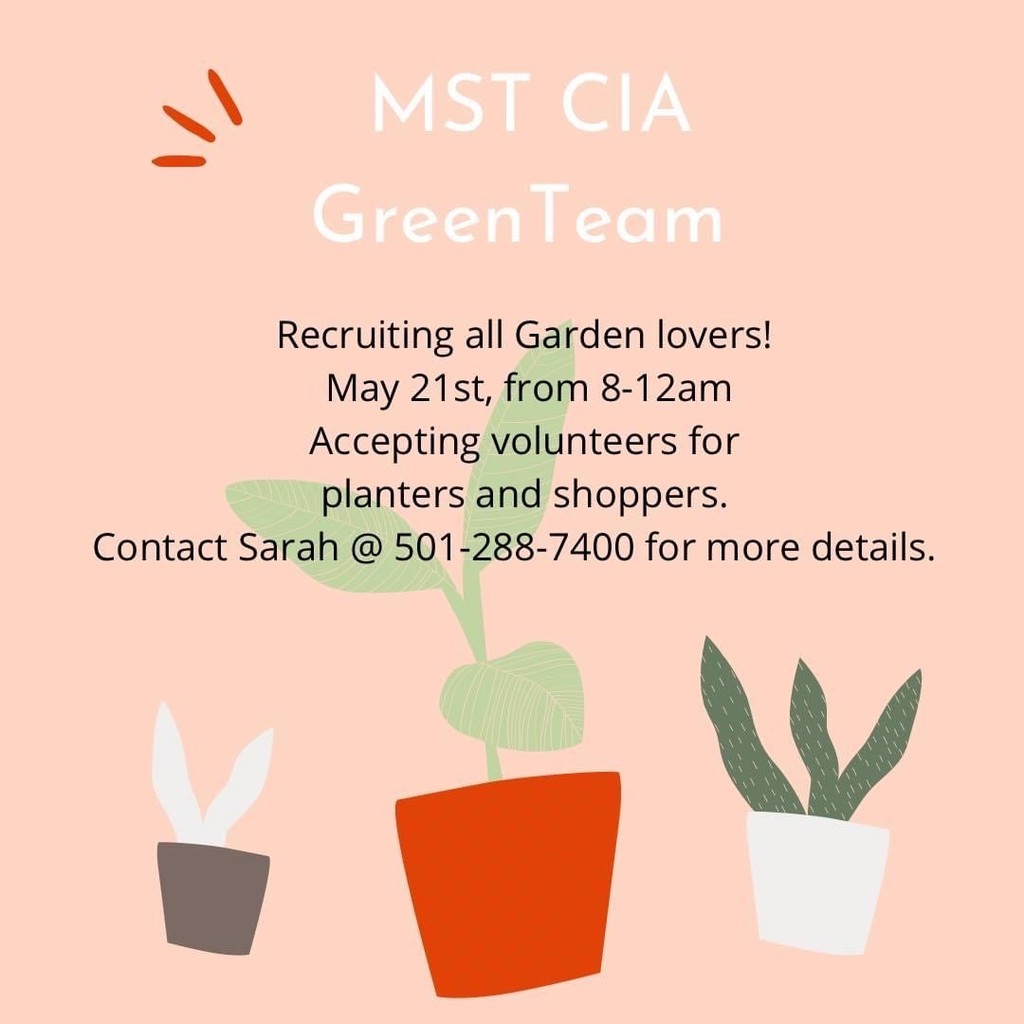 Here is your weekly dose of amazing MST helpers!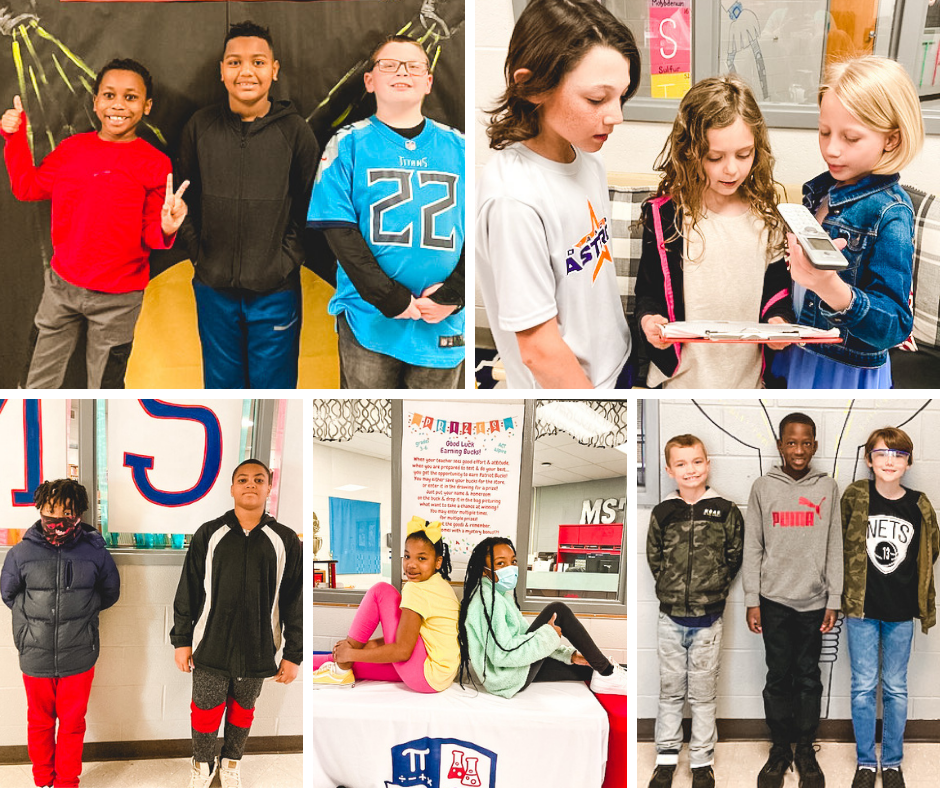 MST students were issued a clip the principal challenge yesterday. Our goal was that 40 students would make such great choices to get their clips moved all the way up to the principal. Not only did we hit our goal, but our students surpassed the goal! 55 students clipped all the way to the principal yesterday. Amazing!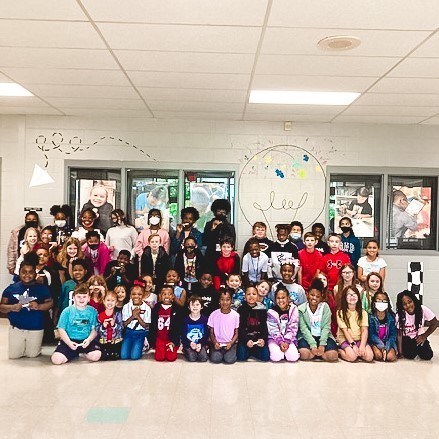 Drum roll please.............................. Malaysia LaBattes is the new Wizard of the Week!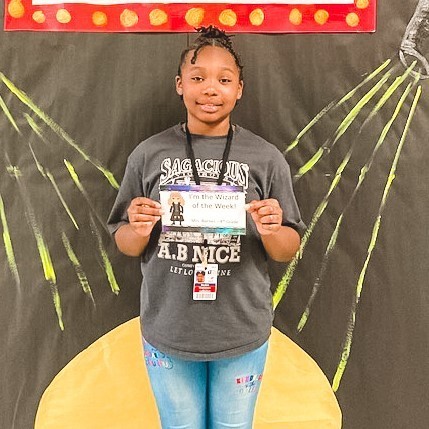 First grade students got some hands on experience with some baby chicks. Peep Ms. Astin teaching about the incubating process and students from Mrs. Sagaskey's class explaining about how their chicks hatched.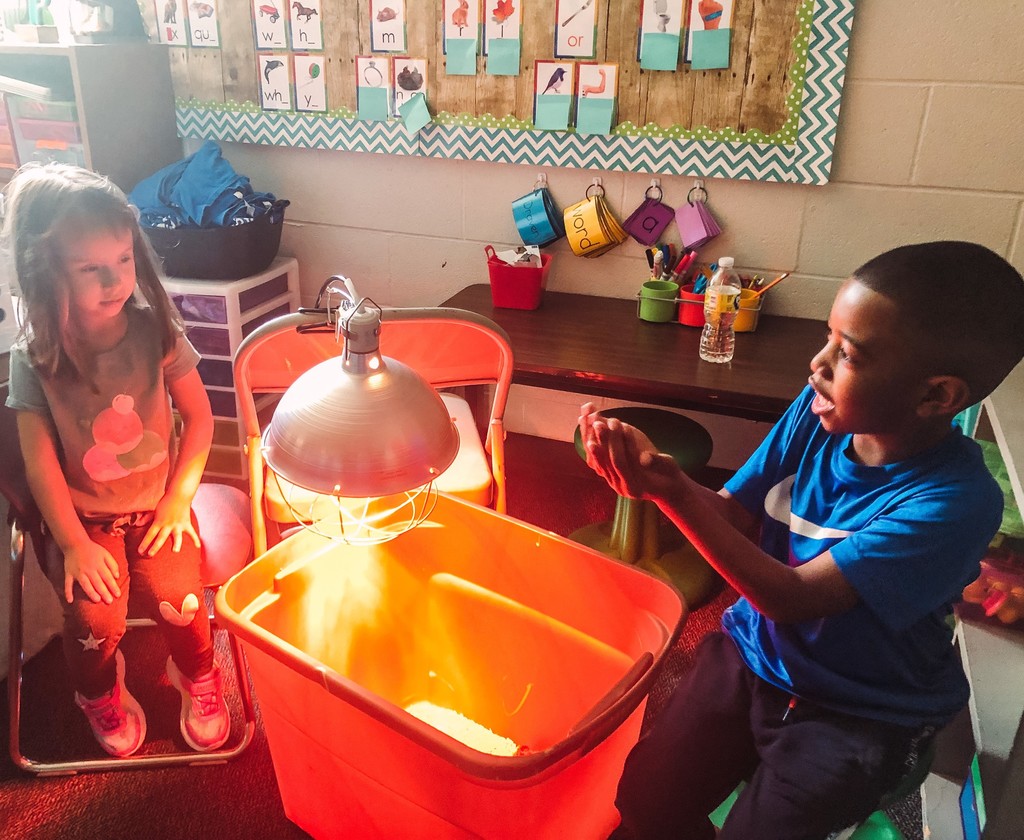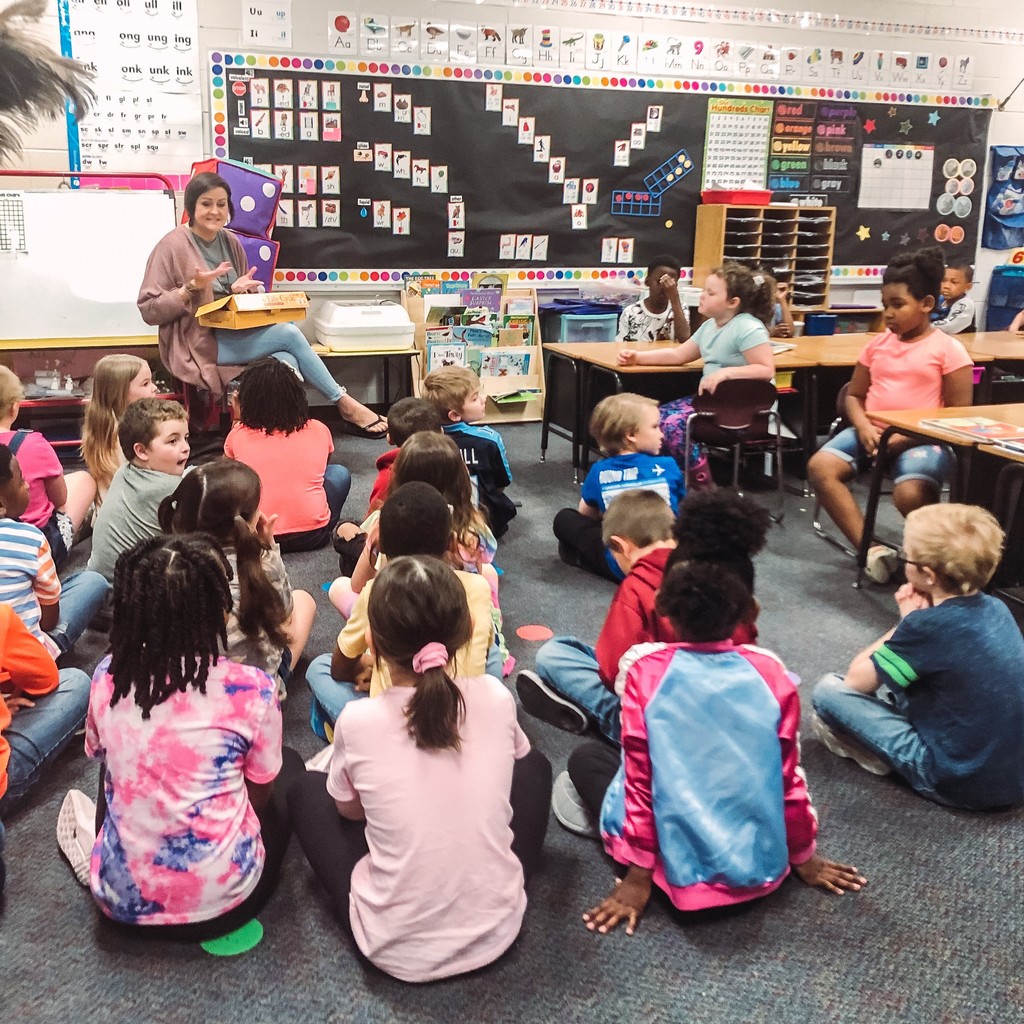 There have been MST helpers all over the place lately! Some helped with announcements, some sang "The Star Spangled Banner" for us, and some were even spotted cheering and shagging balls to support our older Patriot athletes.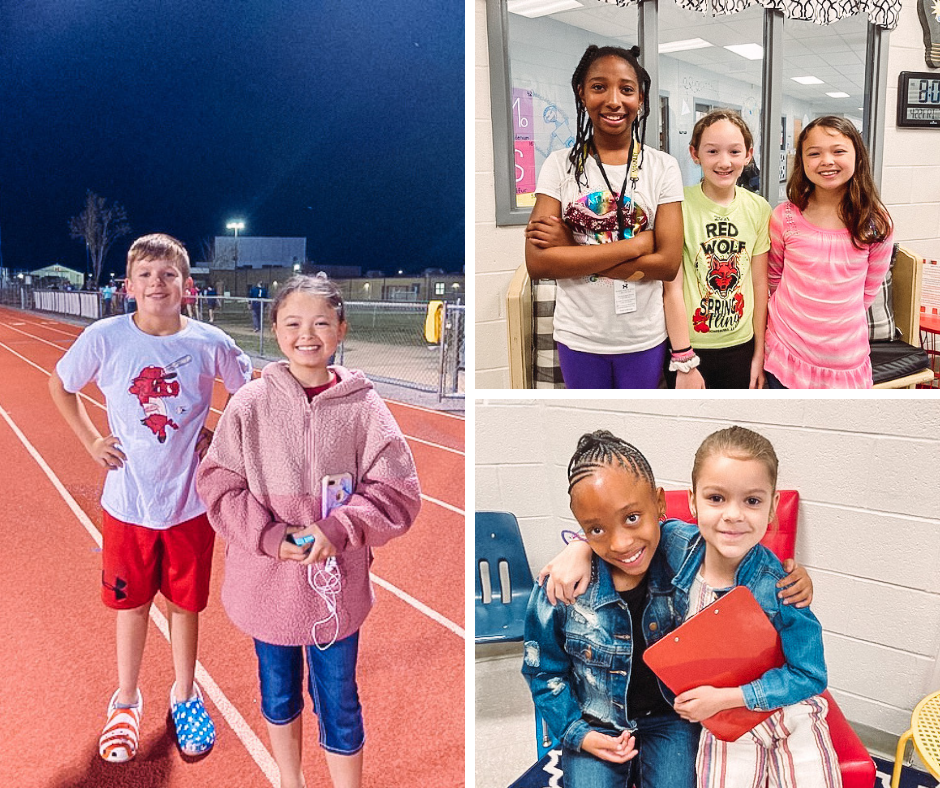 7th Grade Basketball Tryouts MST students will have tryouts Monday, May 9th from 8:30-11:00. For additional information, such as contact information, check out the image below.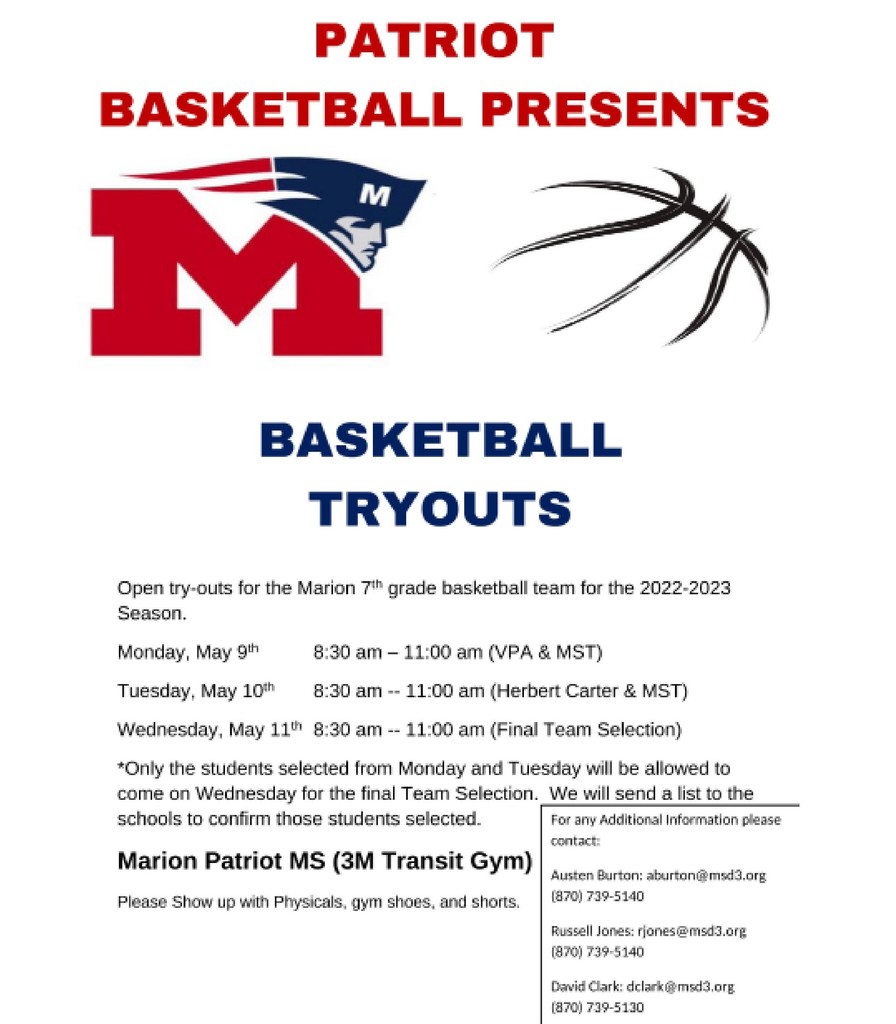 Some of our local MST puppet masters have been at it again! This time, they shared their skills and shared a story with some special kindergarten friends. Thank you, Kerrington and Jackson, for sharing your talents with MST!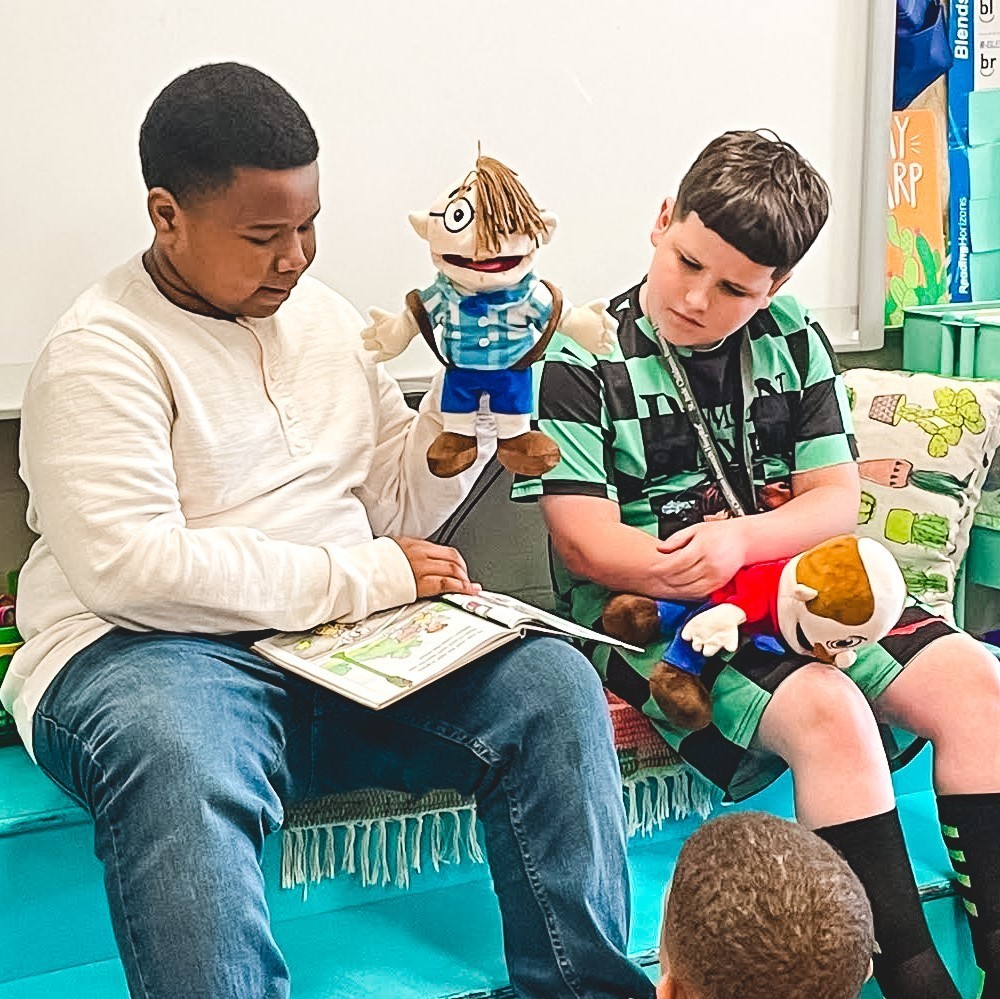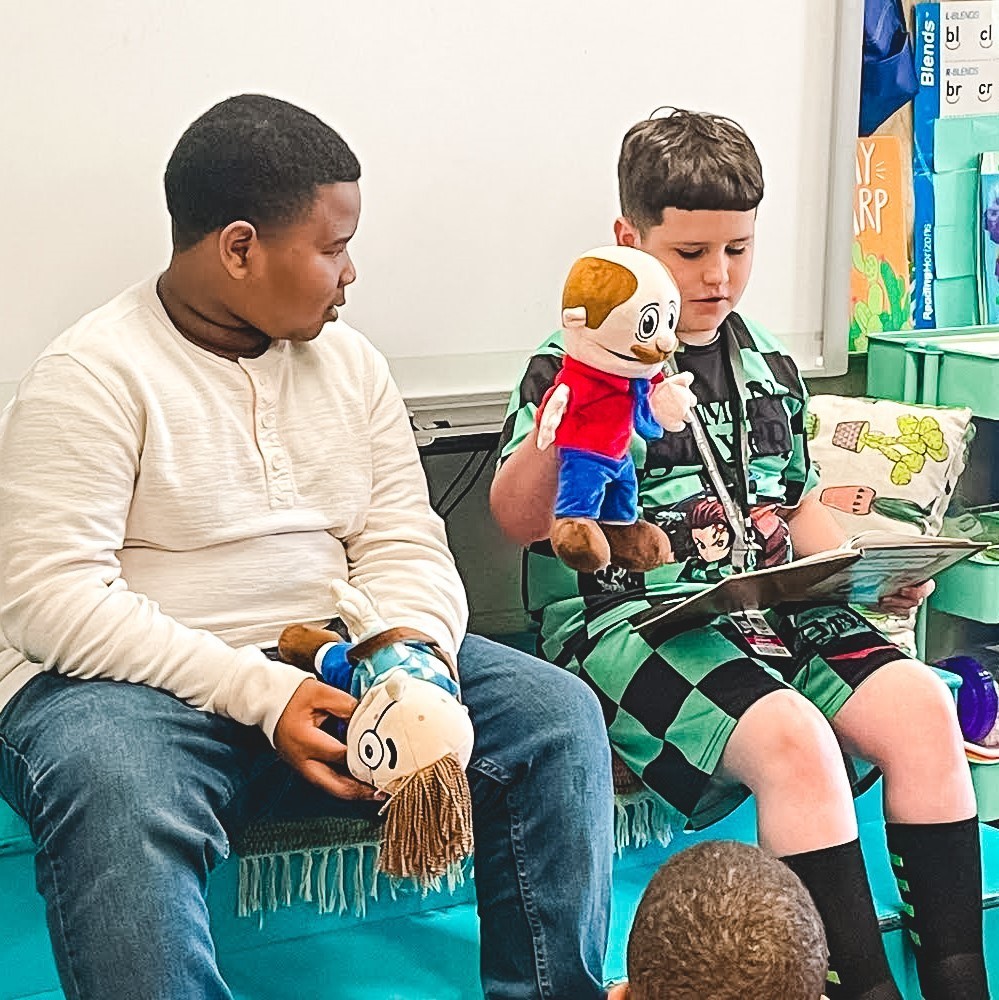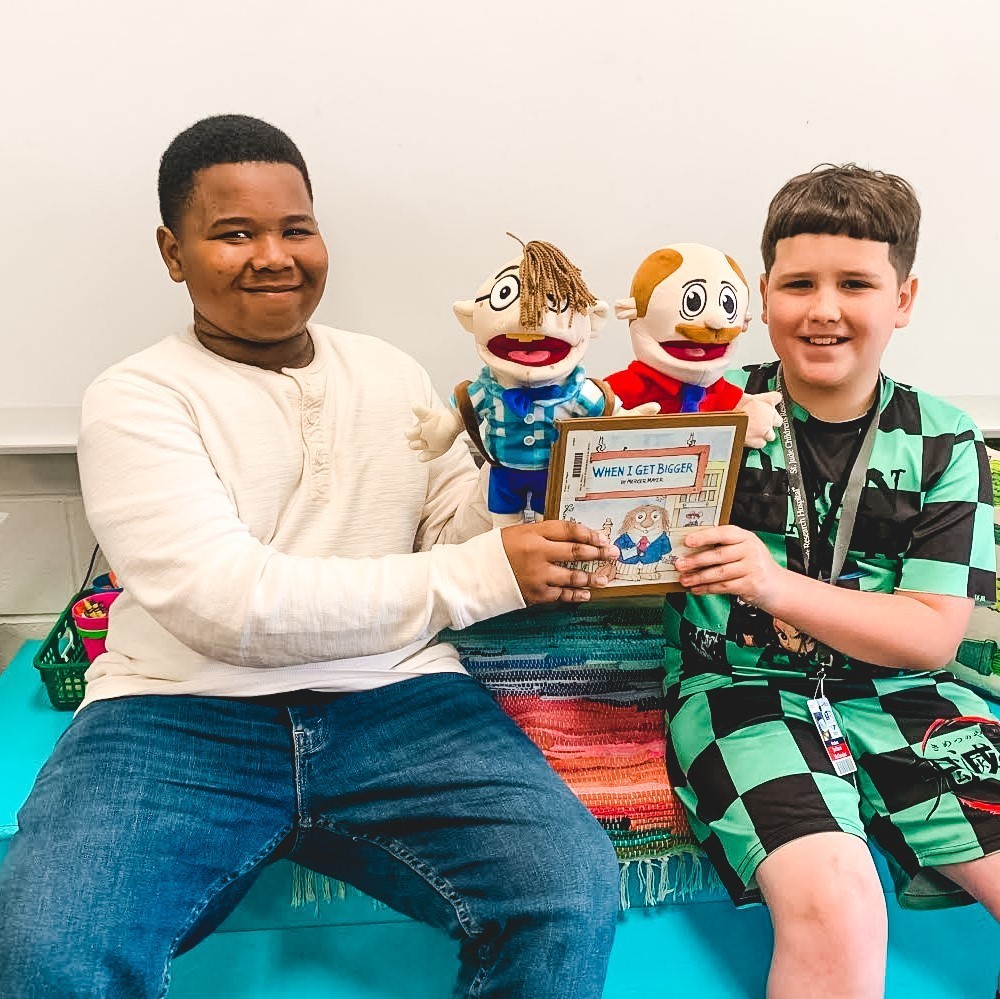 ACT Aspire Testing Week has come to an end! But, it wasn't just all hard work. We mixed in a little fun and games, too. Our Pep Rally Kick-Off and our Prize Raffles helped inspire our MST students to "Rock That Test, What?!" Special thanks to MJHS for allowing us to use their gym. Also to MHS for bringing the spirit with their Pep Band and Cheerleaders! #teamMST #creatingthefuture #ONEpatriotONEcommunity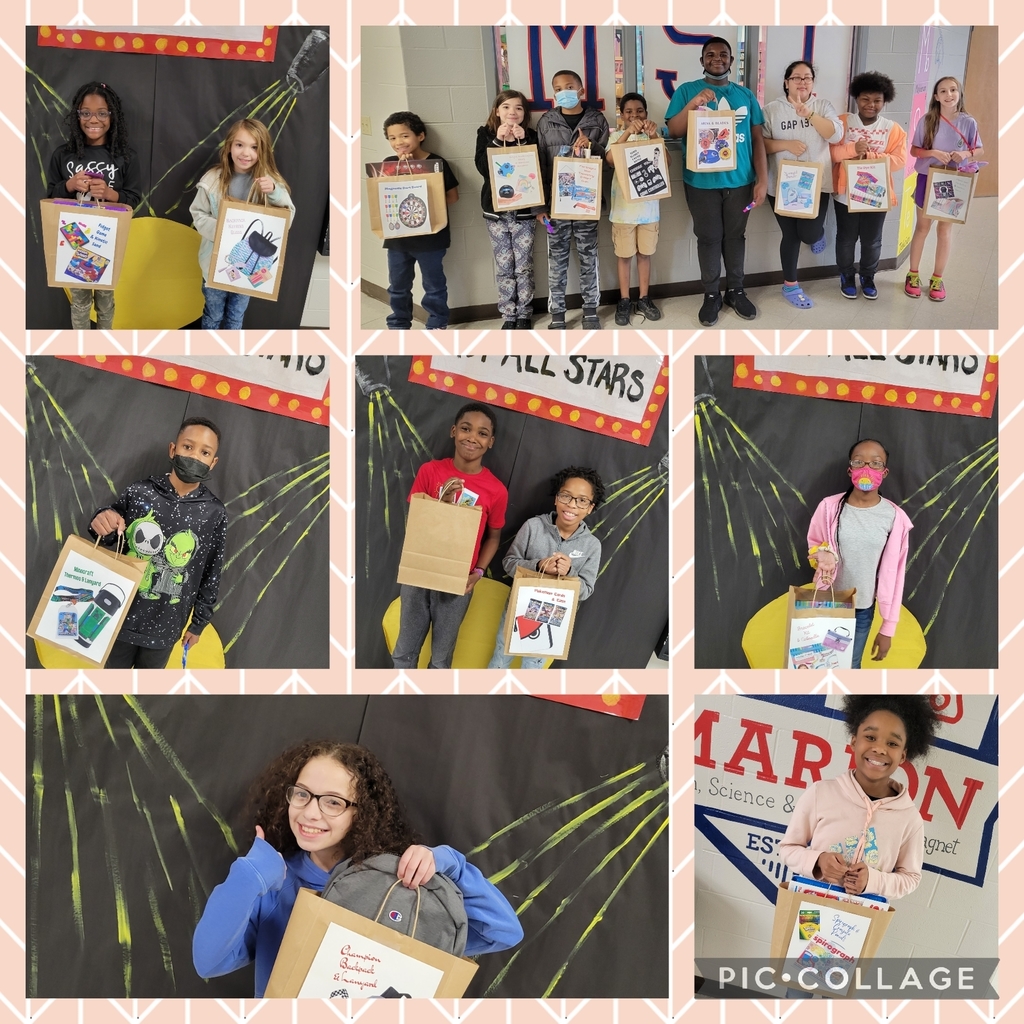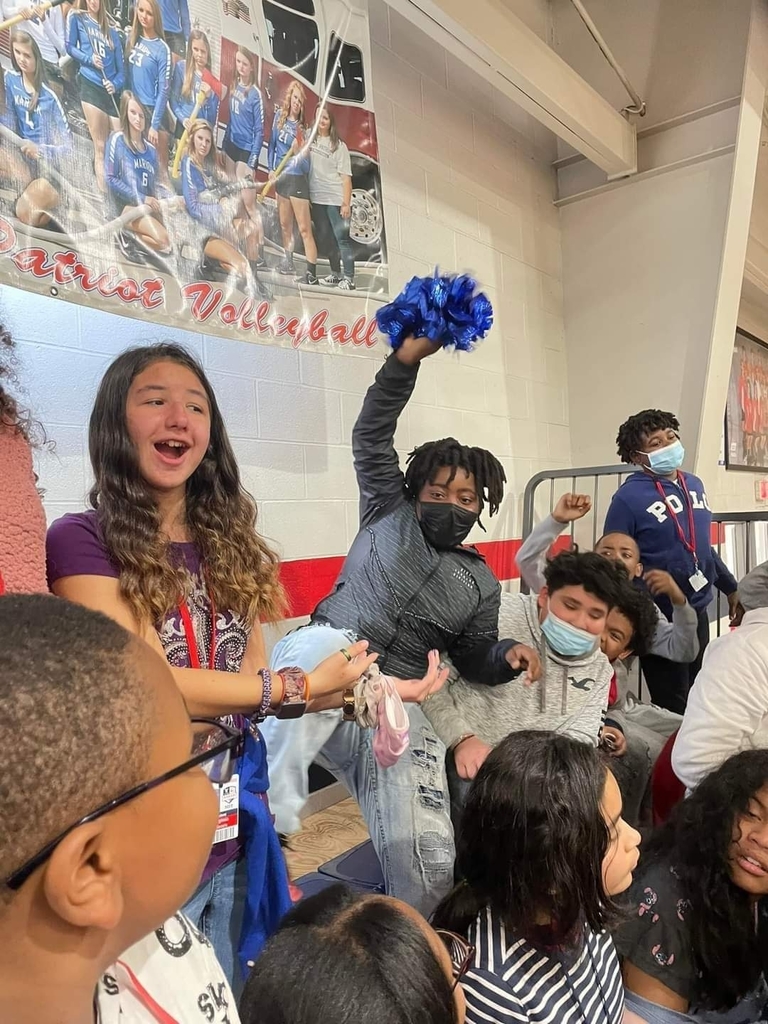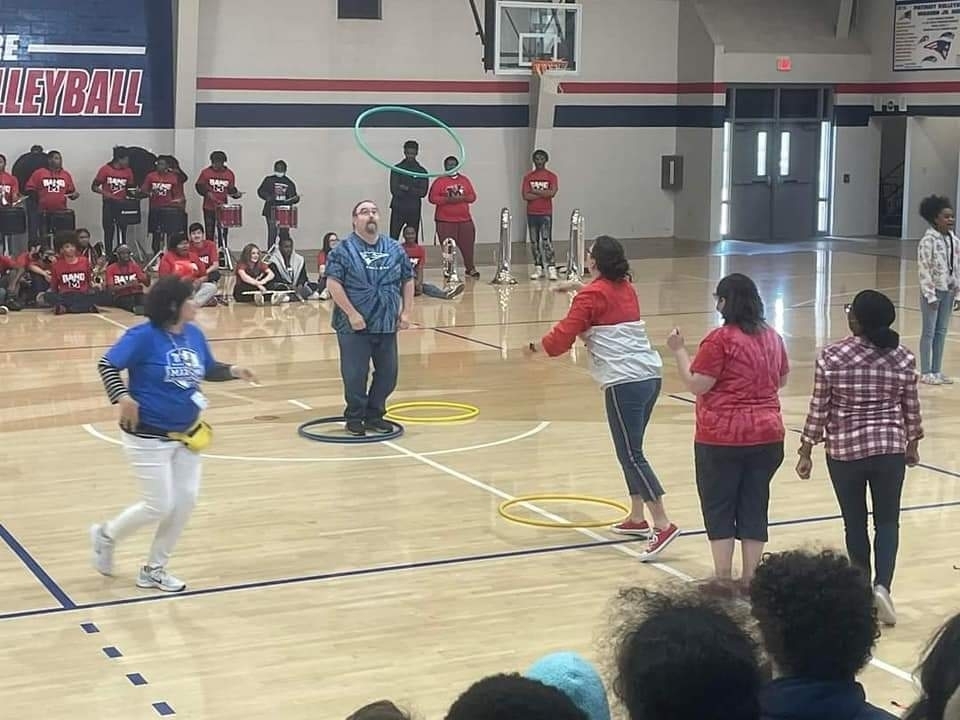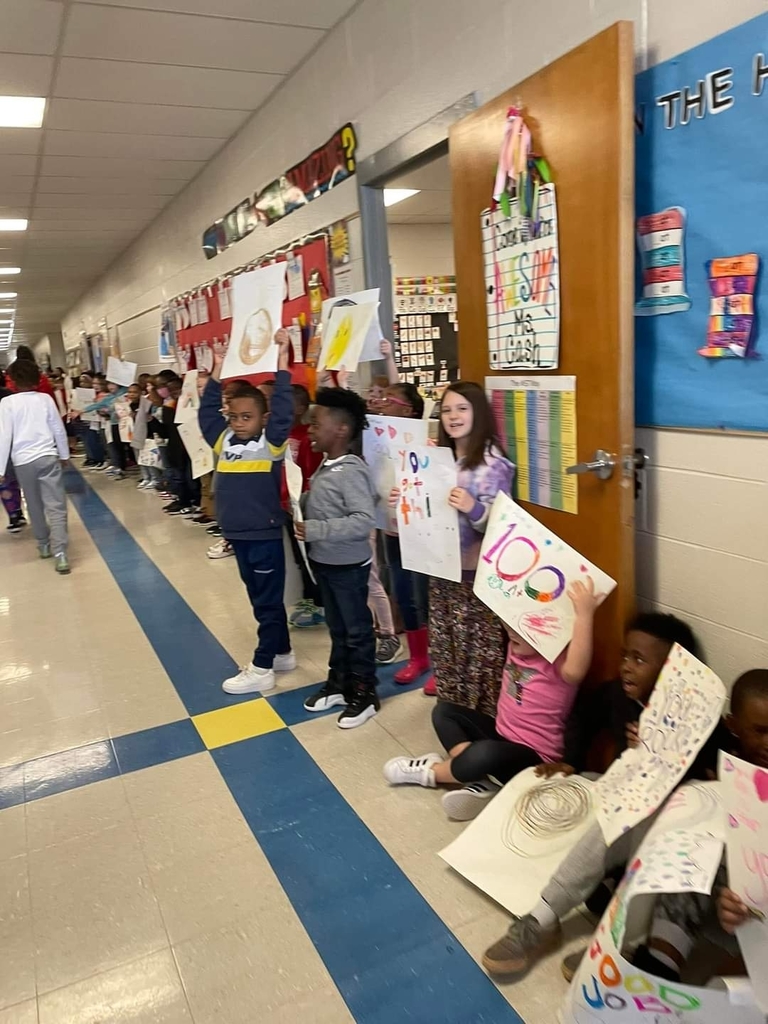 Earth Day Fun at MST!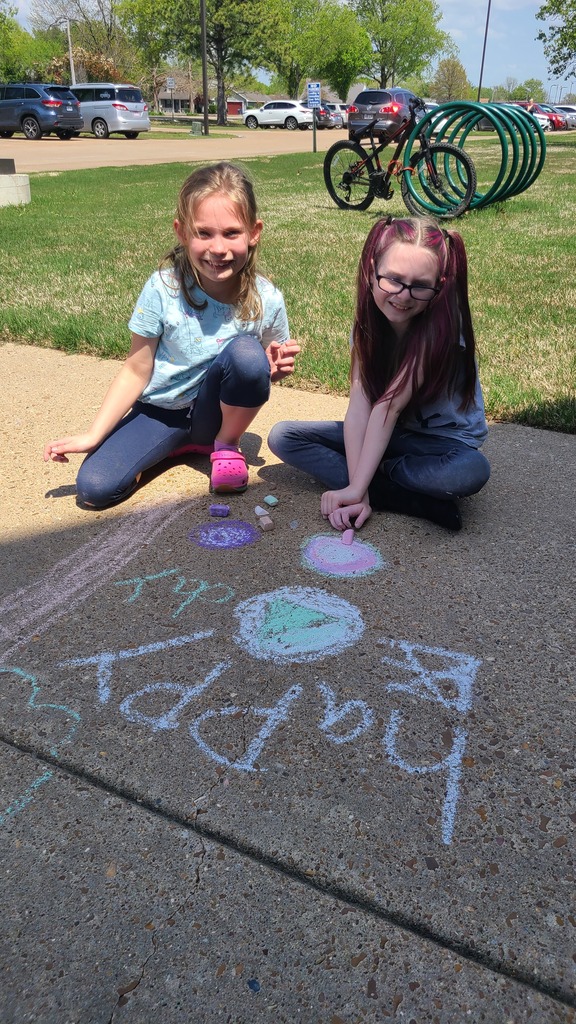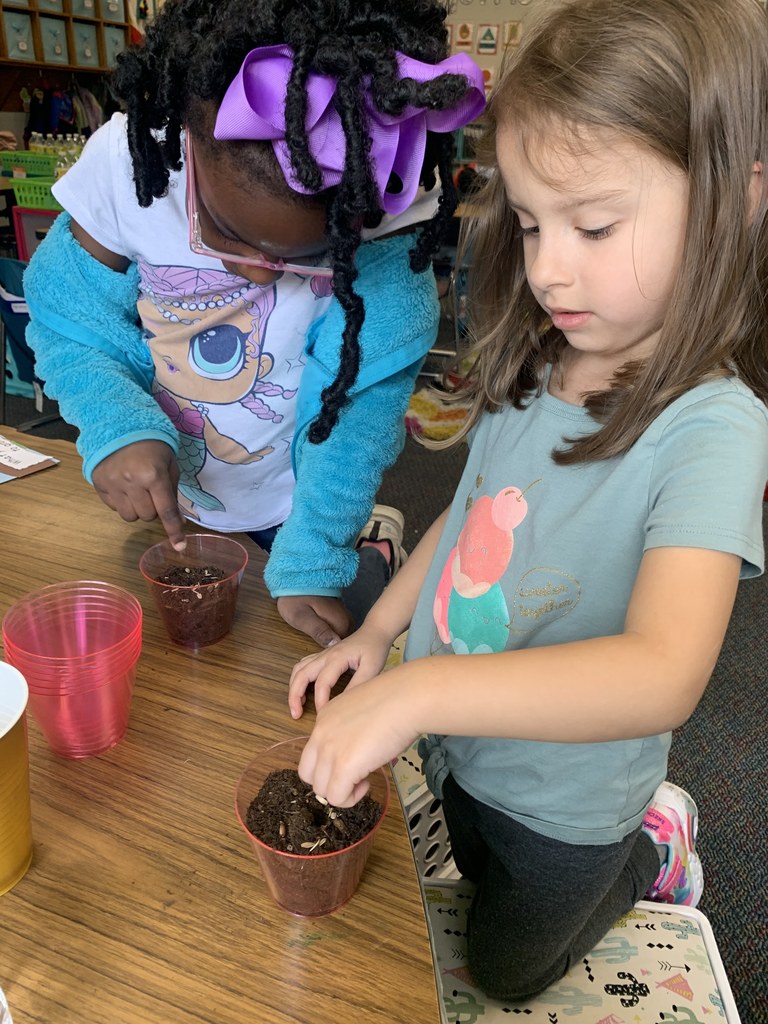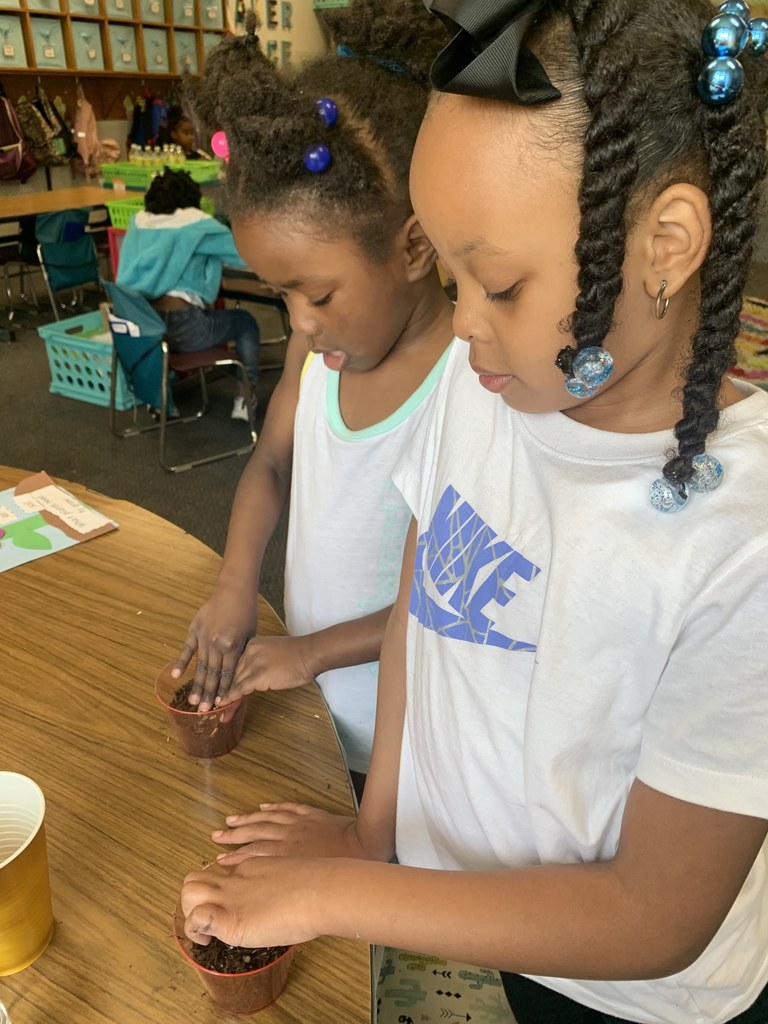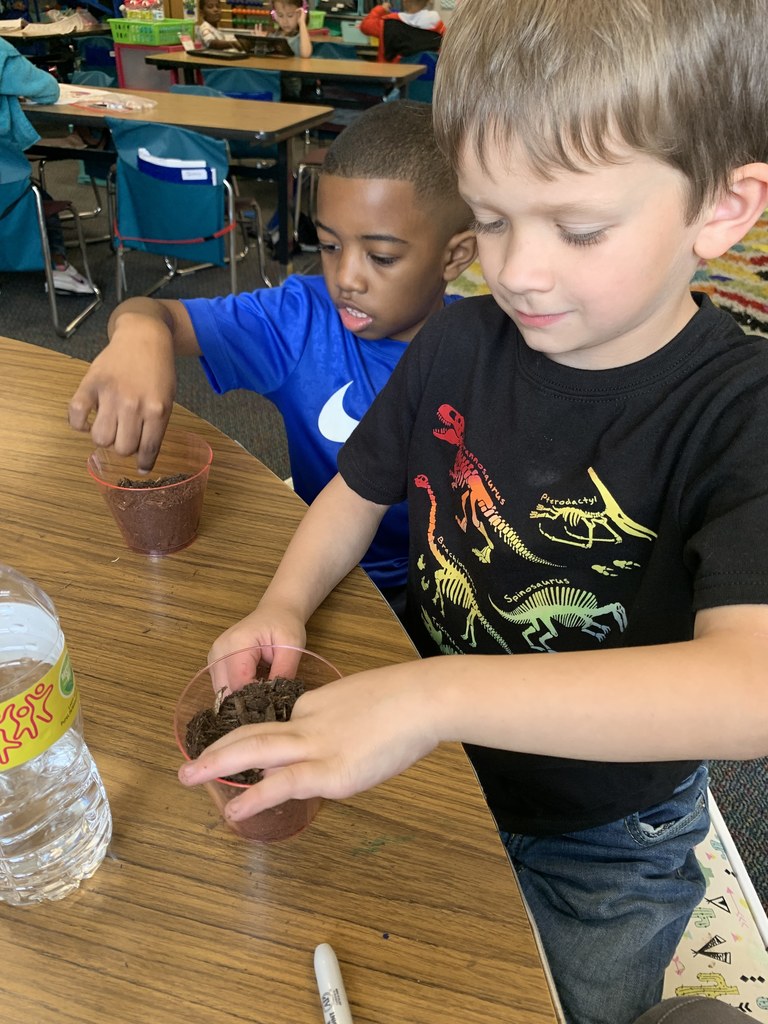 SAVE THE DATE MST will be hosting our 2nd annual Stemtastic!: A Kindergarten Celebration on May 23rd from 6:00-7:30. We can't wait to celebrate our Kindergarten students and all they have accomplished in their first year at MST!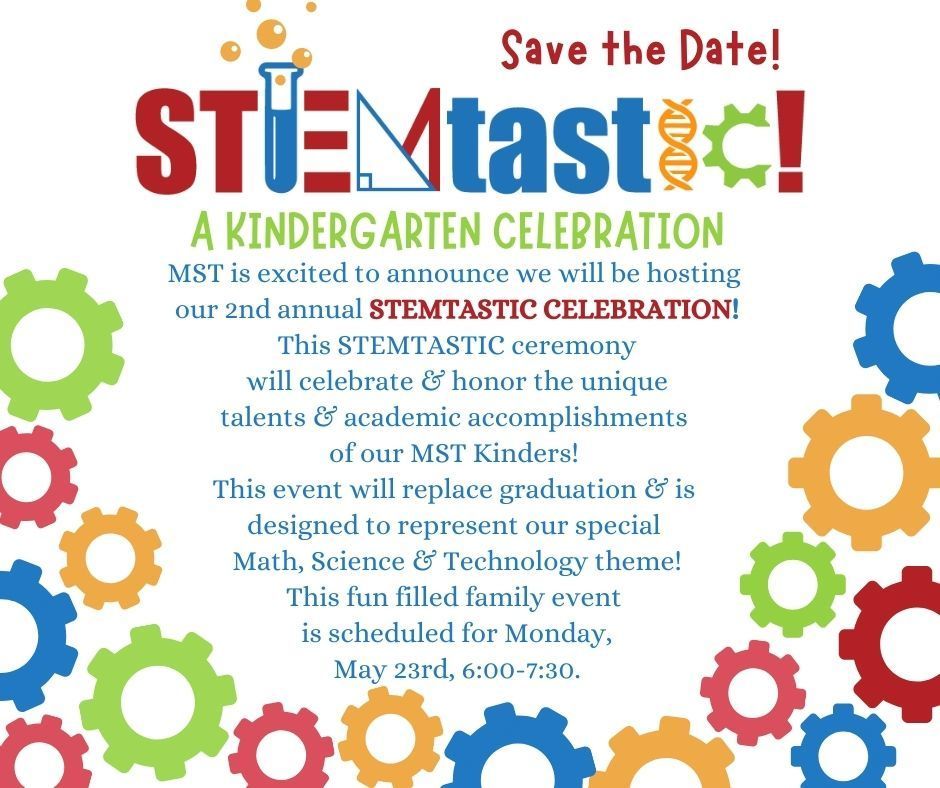 These fabulous helpers from Ms. Astin's class did a great job leading the announcements last week!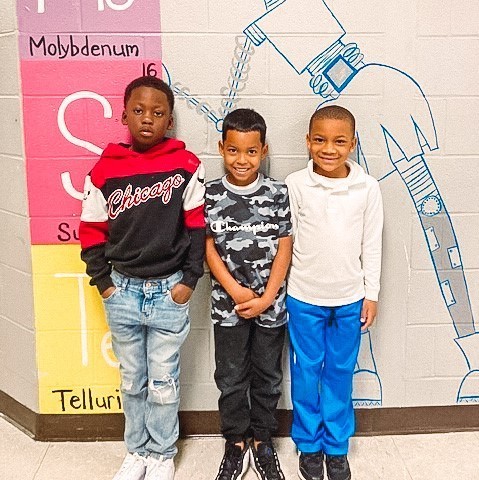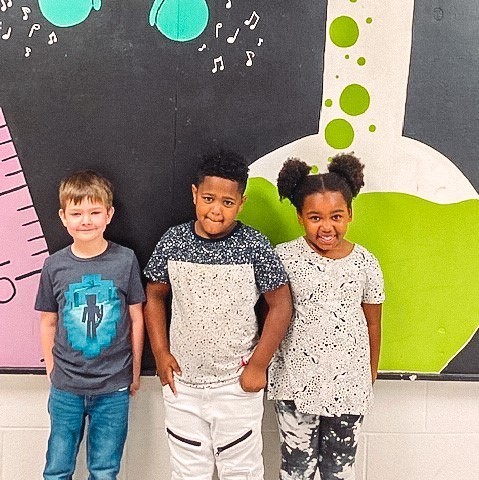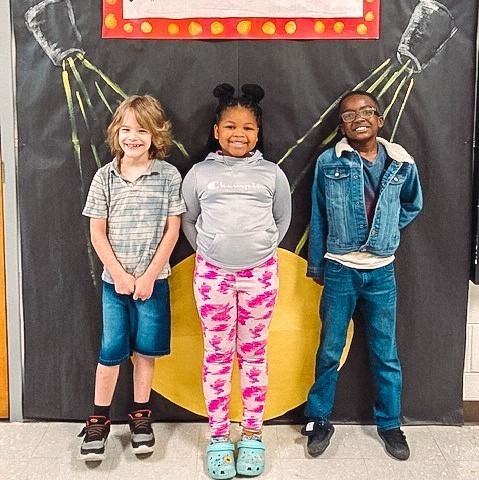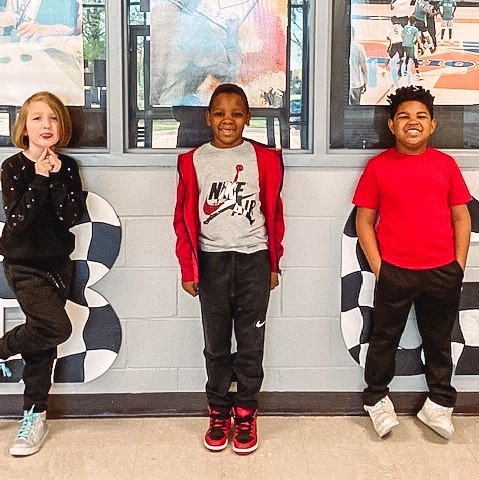 Geography Bee 4th grade students have been learning US states and capitals their current unit in Ms. Ezekiel's class. Each Homeroom held an in class competition where the top 10 students distinguished themselves for the final competition. Today, those students competed for the top 3 spots. The first round was solo recall with a 5 second time limit. Second round was a face off round given to whoever said the answer fastest. Congrats to the top 3 finalists, 1st place-Shaneriah Luster, 2nd place-Kyndall Hooper-Lewis, and 3rd place-Jordan Burnett.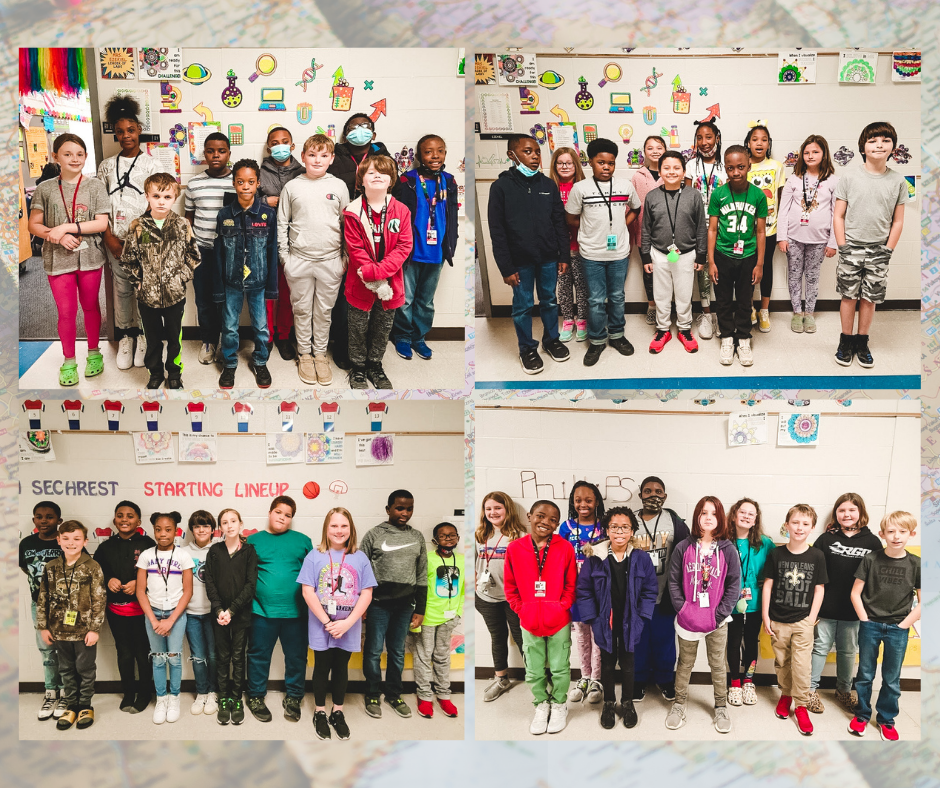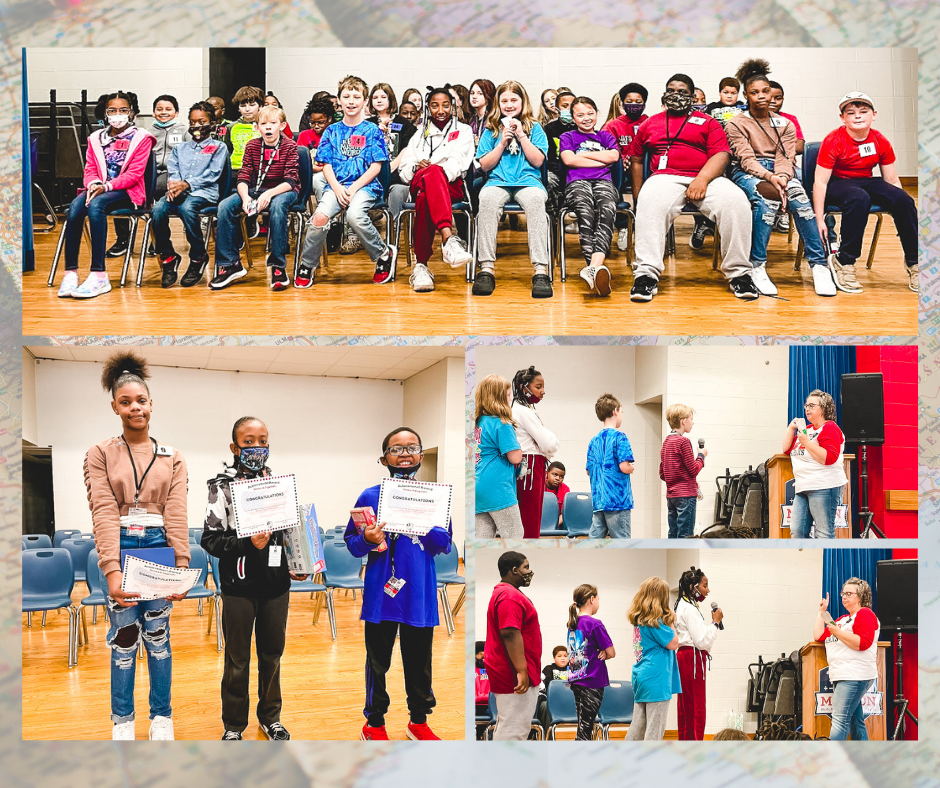 To all of our students taking the ACT Aspire, we are so proud of you and you are going to rock this test!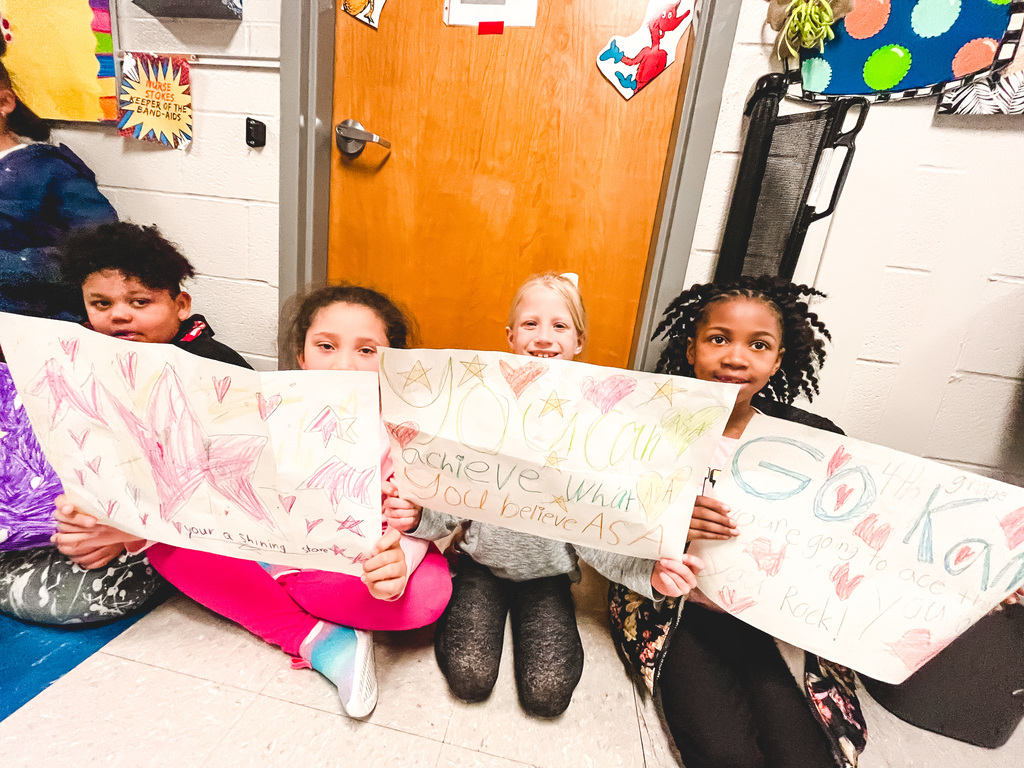 ACT Aspire testing starts next week! 3rd-6th graders will be participating in this state-required exam beginning Tuesday, April 19th. Check out our testing schedule. To help encourage our students to do their best, 3rd-6th graders will be participating in an ACT Aspire Pep Rally on Monday, April 18h. 3rd-6th graders will be attending the pep rally. But, K-2 students will be cheering them on that day, as well. So, lets all wear our Red, White, and Blue and show our Patriot Pride! #teamMST #creatingthefuture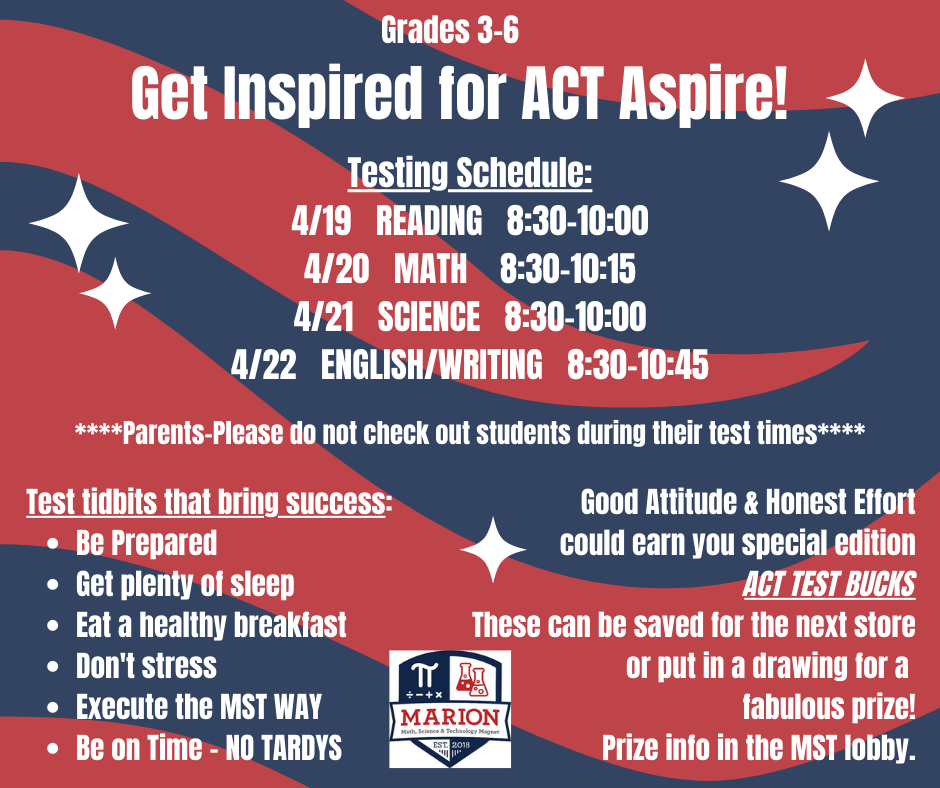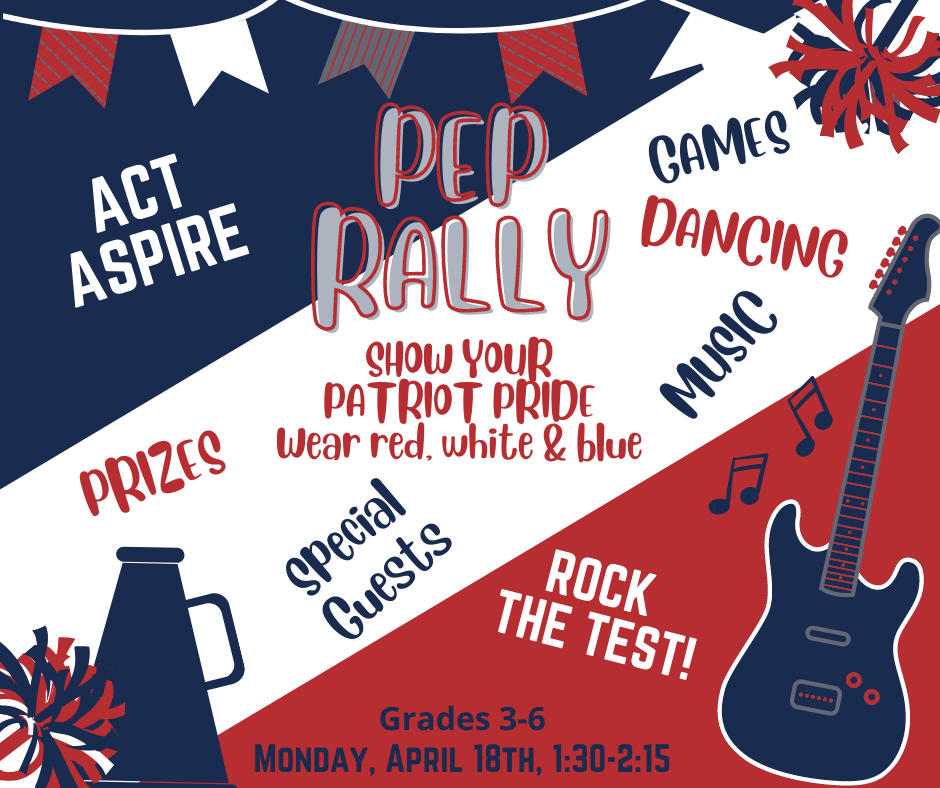 We would like to brighten up this gloomy Wednesday with some magnificent MST faces. They definitely brightened up our announcements and awards assemblies with their leadership and kindness!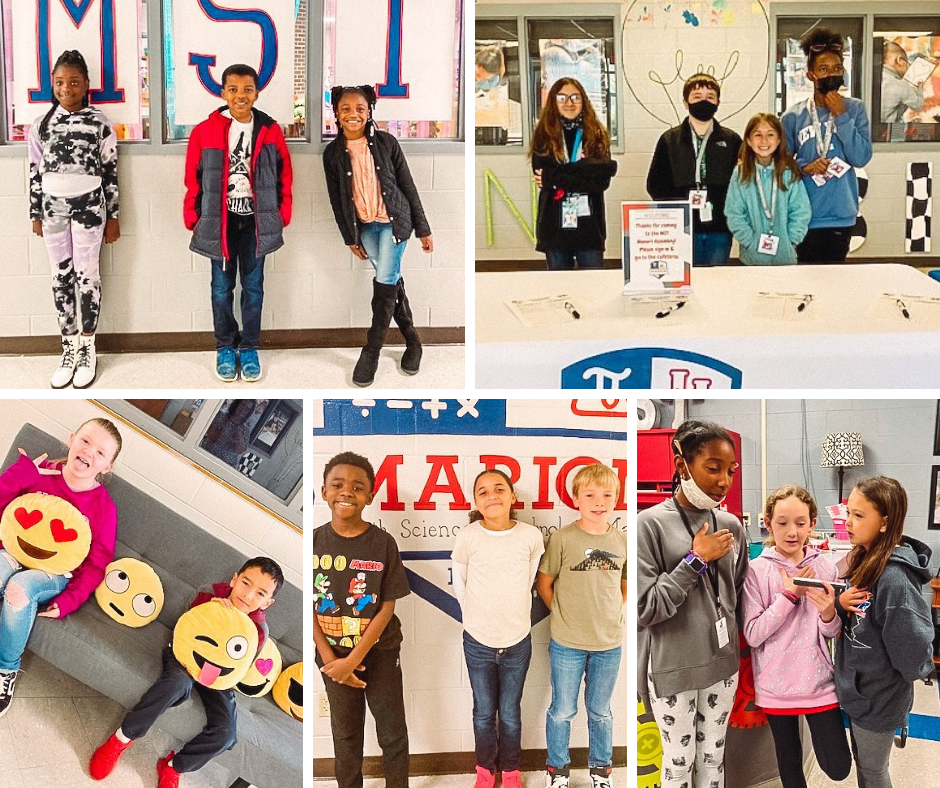 The Wall that Heals 4th and 5th grade students traveled to the Wall that Heals during its stay in Crawfordsville. Students got to see the memorial replica and got to experience the mobile education center which also travels with the memorial. "The exterior of the trailer features a timeline of "The War and The Wall" and provides additional information about the Vietnam Veterans Memorial in Washington, D.C. Additional exhibits give visitors a better understanding of the legacy of the Vietnam Veterans Memorial and the collection of items left at The Wall." The mobile education center also pays special tribute to the Hometown Heroes of the specific community that the Wall is currently visiting. Thank you will never be enough to every Hero who has served or is serving, but we remember and we will continue to educate our students about the sacrifices you have made to keep our country safe and free. If you would like to learn more about the Wall that Heals, click the link below.
https://www.vvmf.org/The-Wall-That-Heals/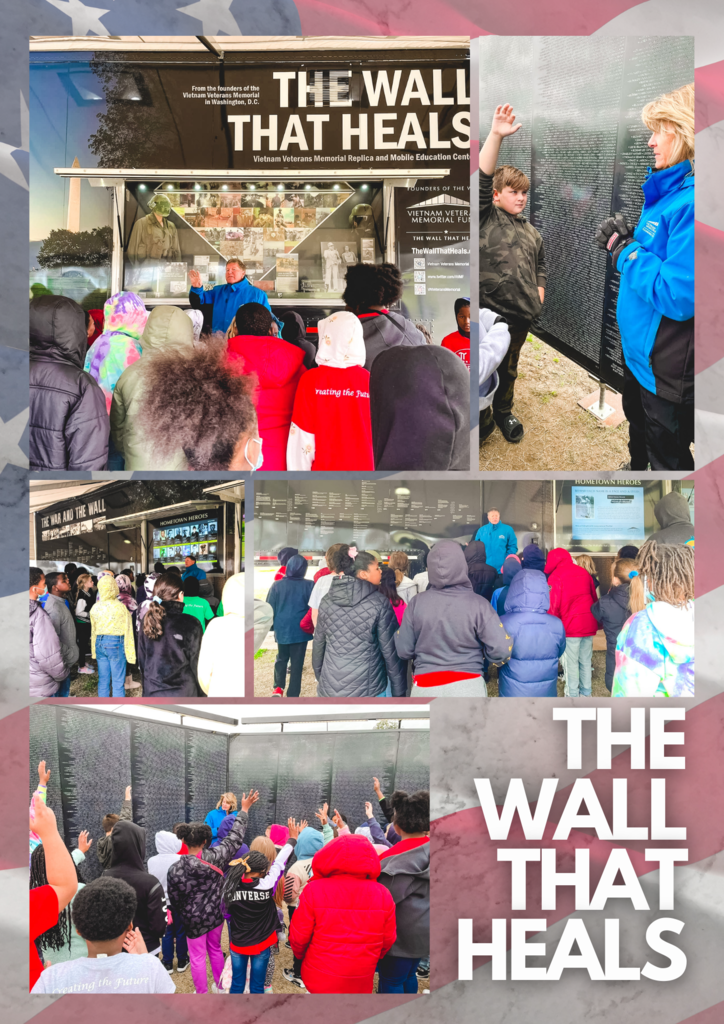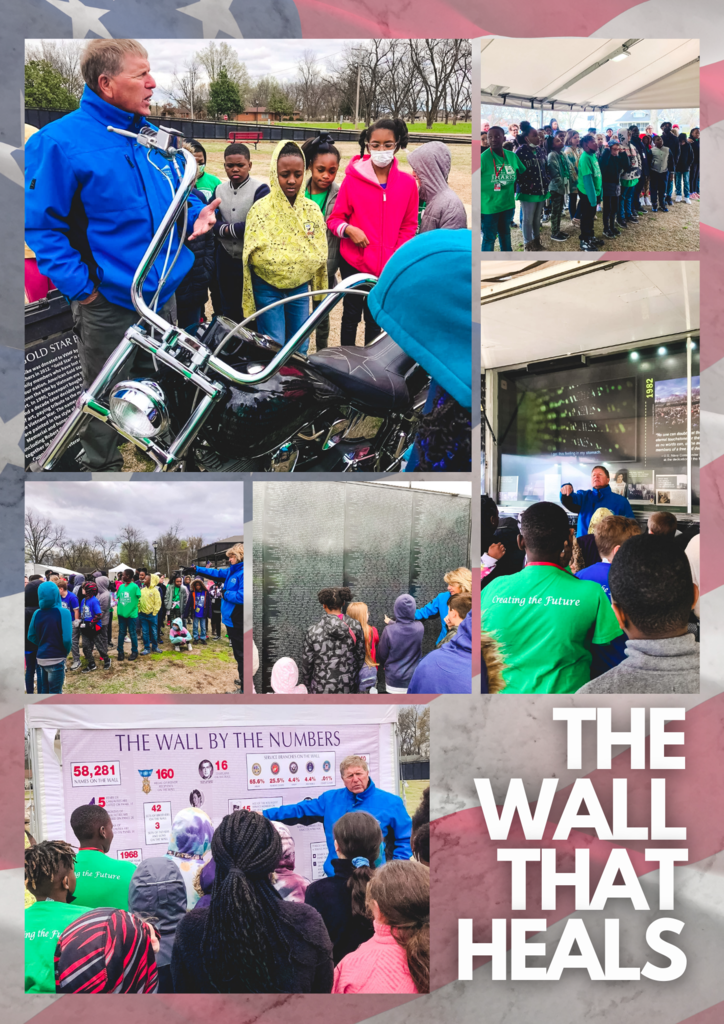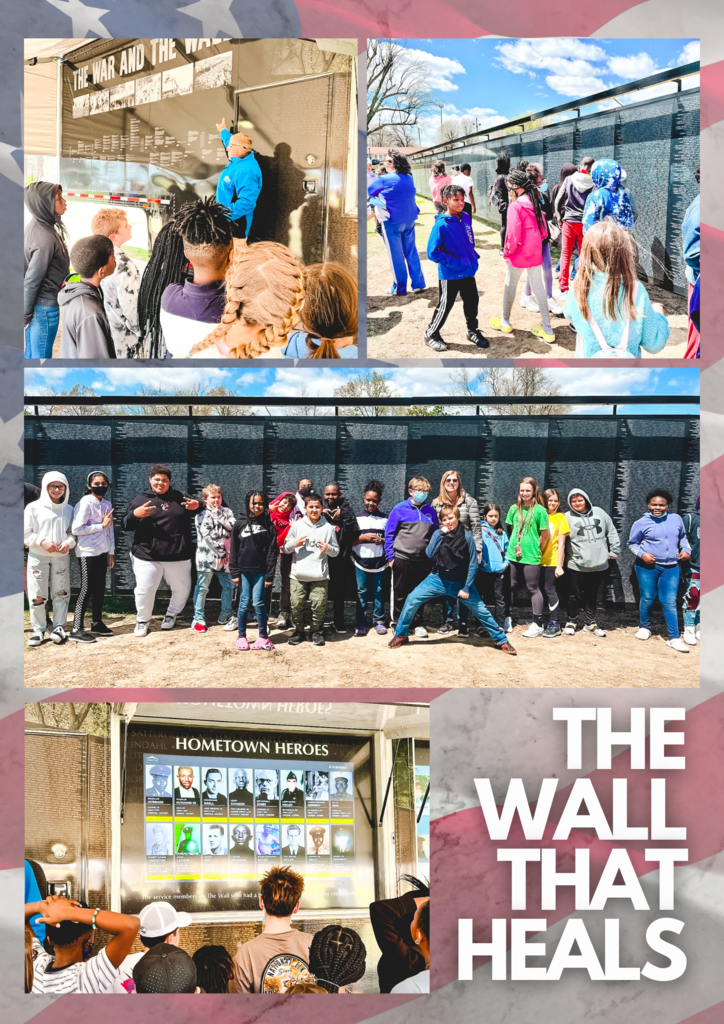 THE WALL THAT HEALS MST students participated in a very special moment yesterday as the Wall that Heals traveled through Crittenden County on its way to Crawfordsville. Students lined the road see memorial replica and its motorcade of veterans drive through. Students waved American Flags and celebrated them as they traveled past. The Wall that Heals is a replica of the Vietnam Veterans Memorial in Washington DC put together by the Vietnam Veterans Memorial Fund. "Bringing The Wall home to communities throughout our country allows the souls enshrined on the Memorial to exist once more among family and friends in the peace and comfort of familiar surroundings. The traveling exhibit provides thousands of veterans who have been unable to cope with the prospect of facing The Wall to find the strength and courage to do so within their own communities, thus allowing the healing process to begin."
https://www.vvmf.org/The-Wall-That-Heals/
The Wall that Heals will be in Crawfordsville from April 7th-April 10th. Some of our students will be going to visit during school hours with their grade levels and will also get to visit the mobile education center. The memorial will be open and available to all visitors for 24 hours each day during its visit. The The following link will take you to specific information about its time in Crawfordsville.
https://www.facebook.com/people/The-Wall-That-Heals-Crawfordsville-AR-and-Crittenden-County/100077169846275/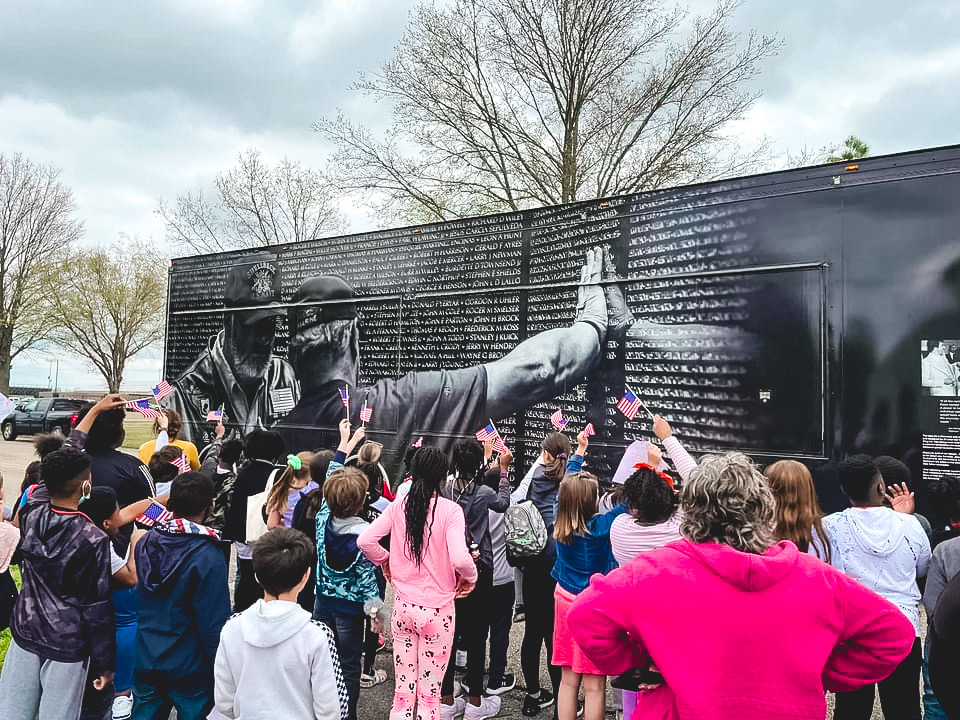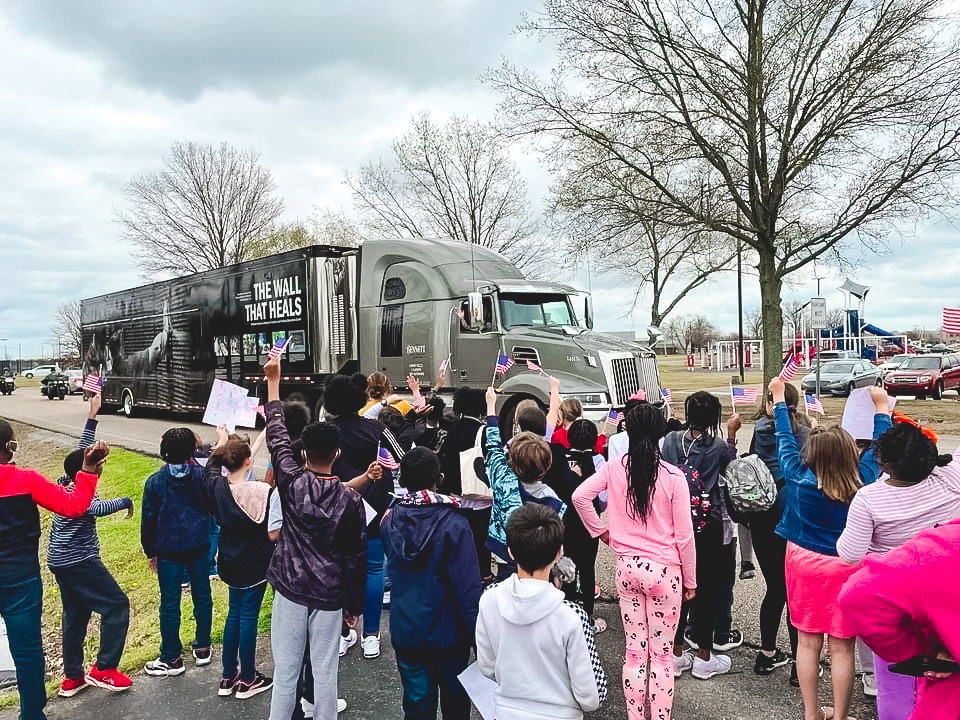 CAPTURING MILESTONES Smith Artisan Photography will be on campus tomorrow, April 5th to take pictures of both our kindergarten and 6th grade classes for their upcoming promotion ceremonies. Kindergarten will have a promotion themed backdrop. 6th grade will be provided a white lab coat to wear and have a themed backdrop for their photos. Fill out the form and send exact or check (made out to Smith Artisan Photography) tomorrow. Stay tuned for more promotion information!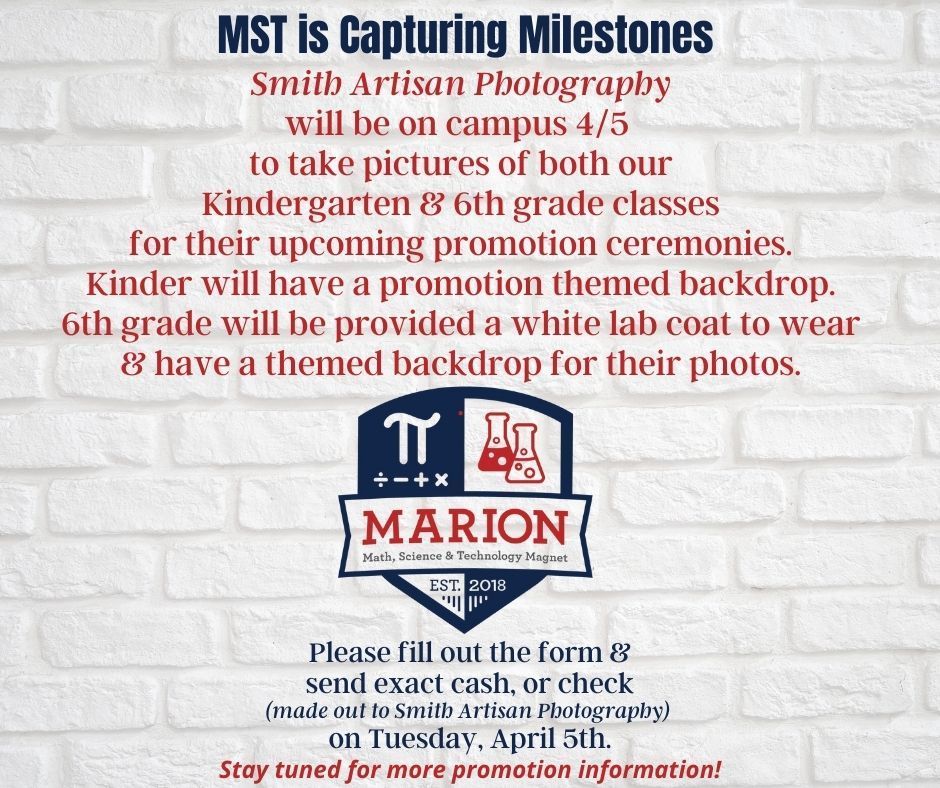 Calling all cookie lovers and MST supporters! Your favorite 4th-6th grade students are selling cookie dough. Students have the chance to attend a very special Patriot party and earn a kindle or a drone. Proceeds will go towards our PBIS store merchandise. Orders will be delivered to MST in May for pick up. Stay tuned for more info.!