Congratulations, Alysia Jones, for winning the peep estimation station challenge. Alysia made the closest guess without going over. She also won her class a science experiment. Way to go!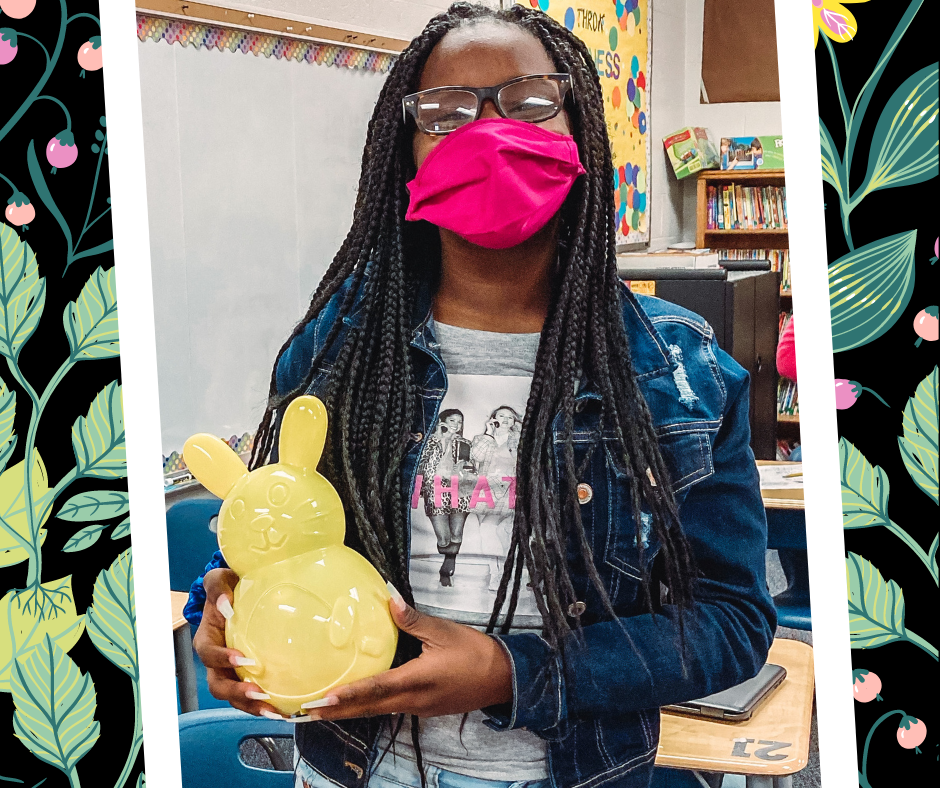 Want to learn more about our award-winning magnet schools? The best way is to come see for yourself! The Marion School District is now offering tours, by appointment, of all three magnet schools for prospective families. Tours need to be scheduled in advance, and face coverings will be required for all campus visitors. To schedule your tour, simply call the school you are interested in: Herbert Carter Global Community Magnet: 870-739-5120 Marion Math, Science, & Technology Magnet: 870-739-5180 Marion Visual & Performing Arts Magnet: 870-735-4588 For enrollment information, visit
https://www.msd3.org/o/msd/page/registration--330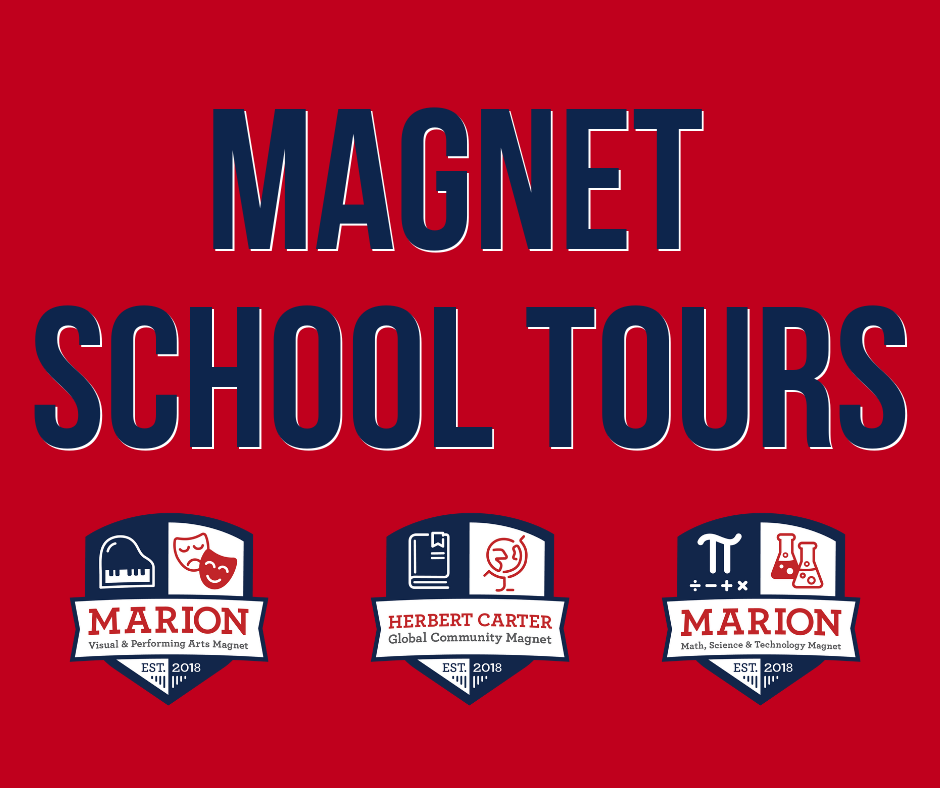 Students put their math skills to good use at our estimation station. Peep our students writing their guesses. The closest guess without going over will win an Easter basket of goodies and their class will win a dissolving peeps experiment in library. Good luck, students!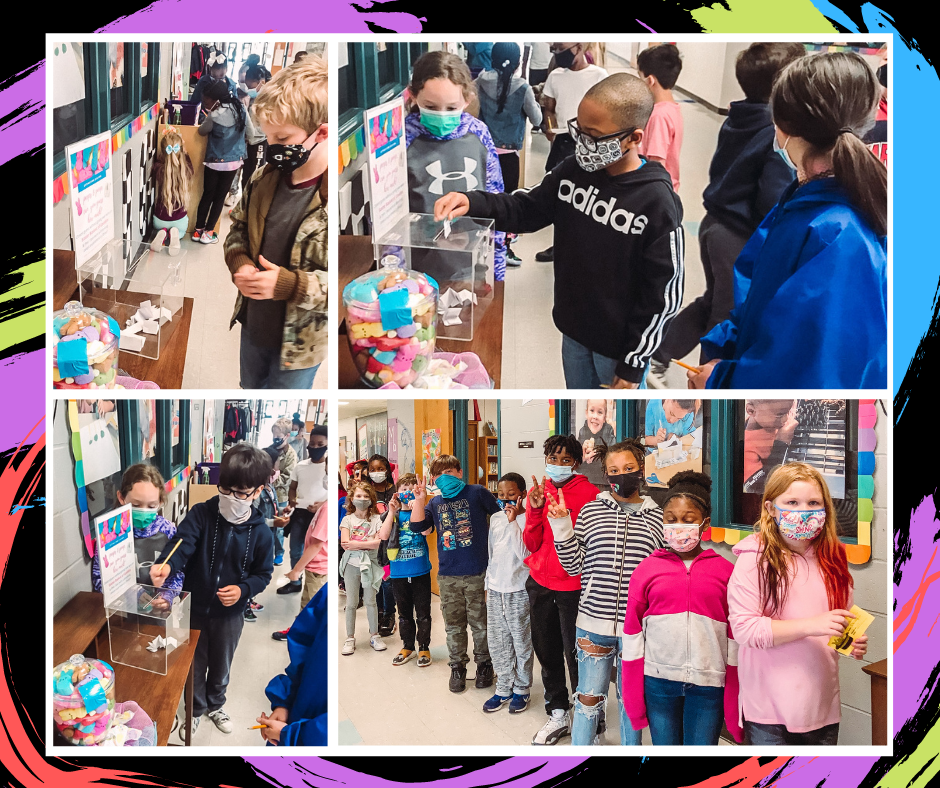 MST has had some beautiful faces leading our pledge and morning announcements this week. Thank you to Aurora, Leah, Julia, Adrian and Alexis for using your voices to get us ready for our day. You all are amazing!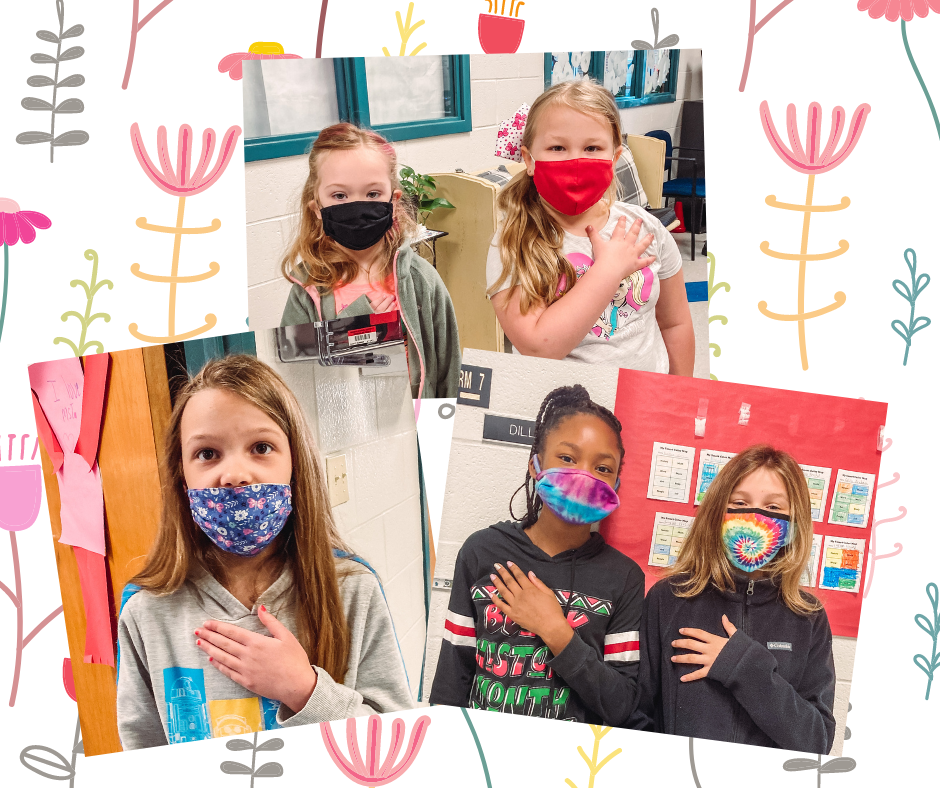 Ms. Pansy Cottontail came to MST to kick off April. Thanks for coming to visit!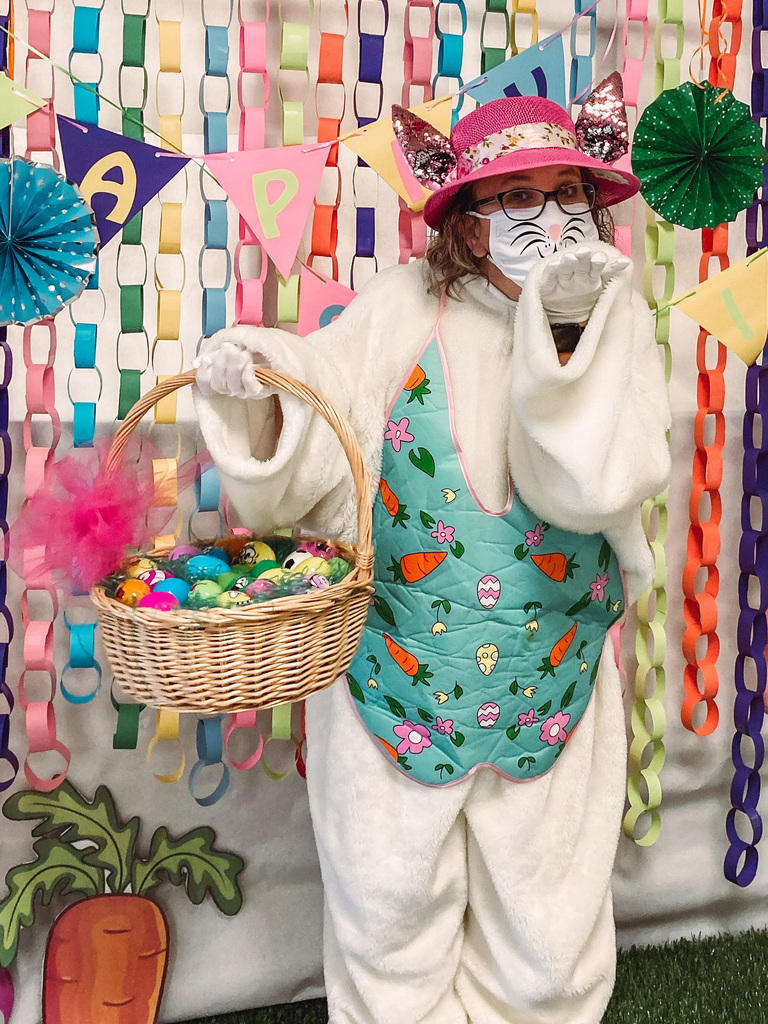 368 people were egged by a friend. Our peeps are so creative and generous. Thanks to everybody who gave to the MST Wilson Burnett STEM Scholarship Fund!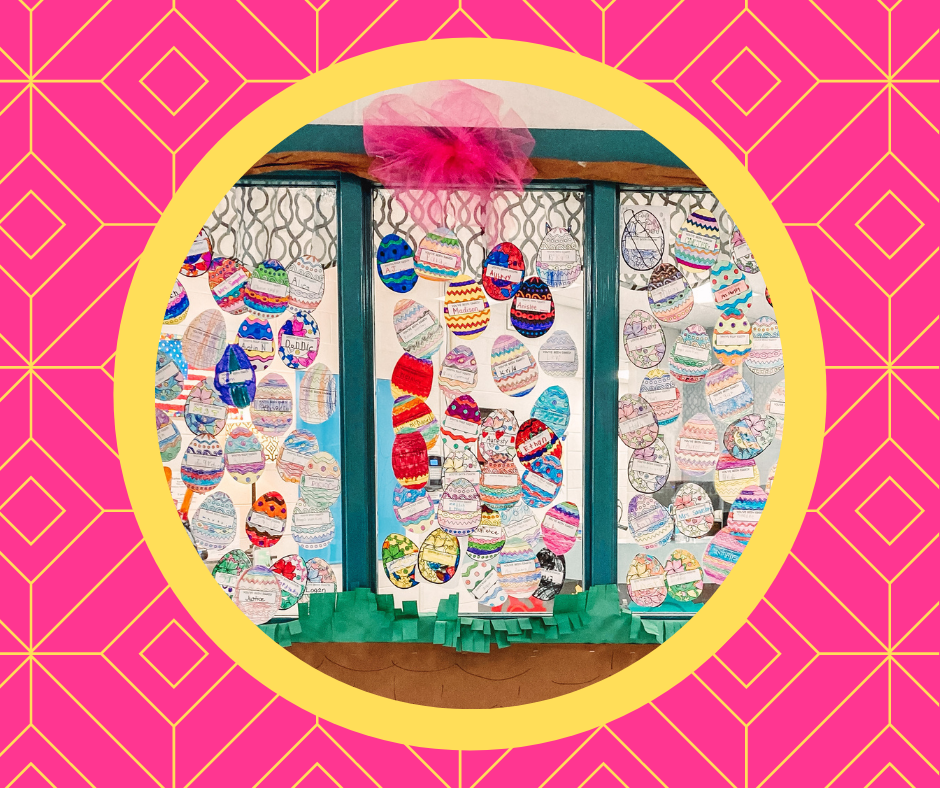 MST Eggstravaganza is still happening! Buy an egg to decorate for $1. All proceeds go to the Wilson-Burnett Scholarship Fund. Friday will be the last day.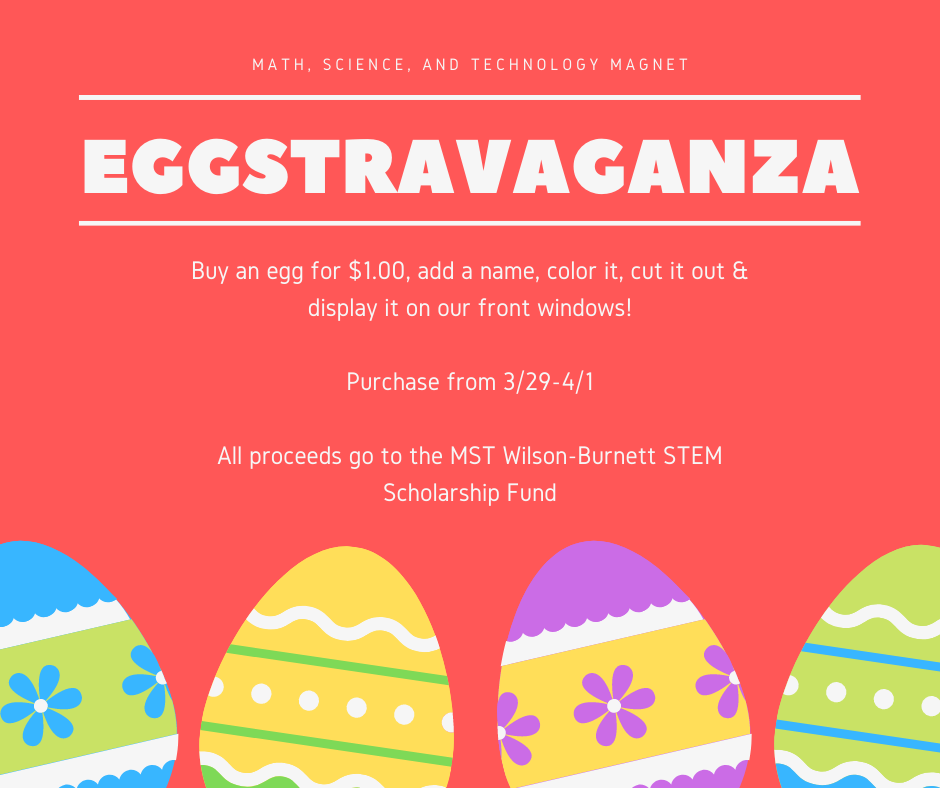 These students showed off their public speaking skills by leading our morning announcements. Great job, Abigail High and Allysa Lacefield!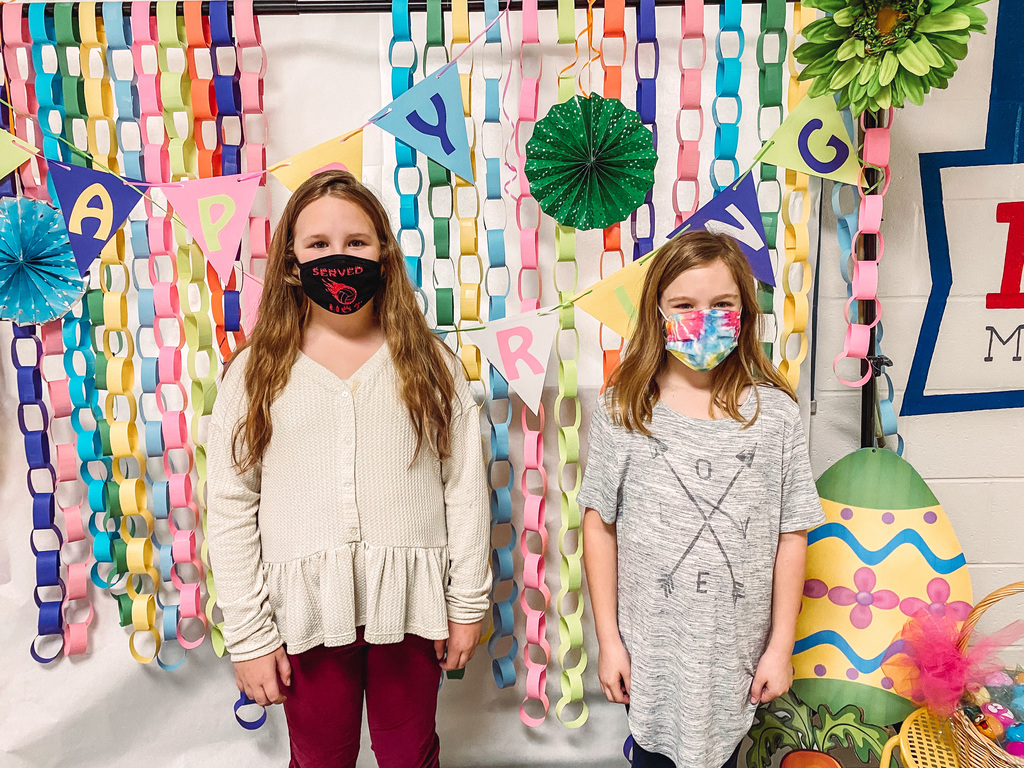 MSD is officially on Spring Break. Enjoy! School will resume on Monday, March 29th.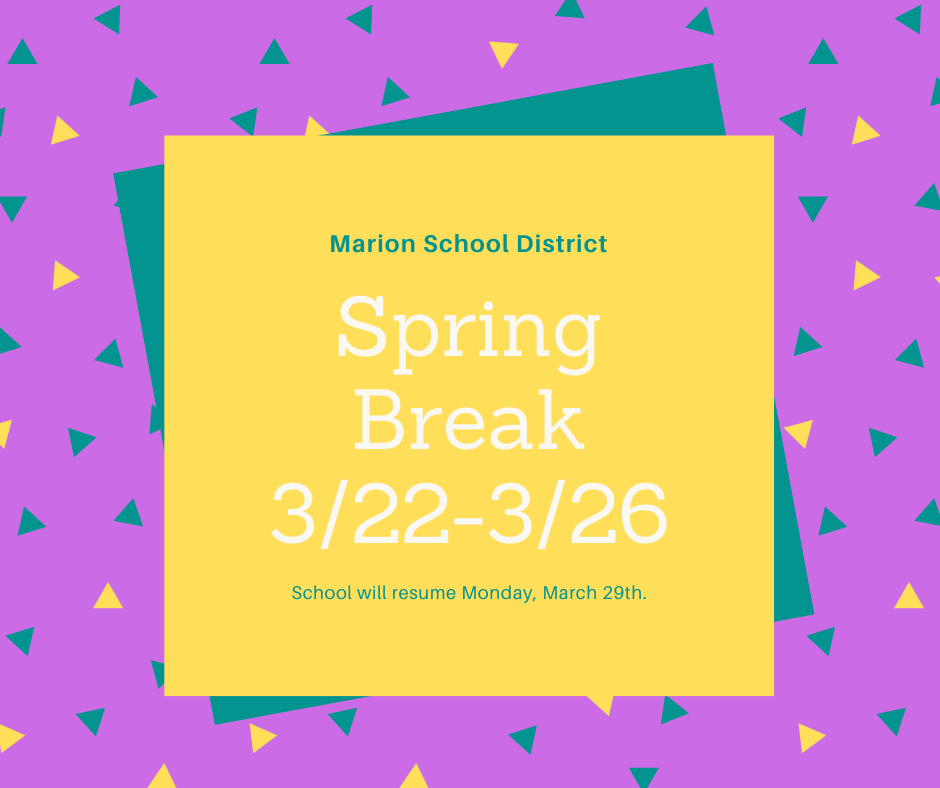 Thank you to everyone who made St. Patrick's day the greenest day of the year at MST! The classes who won the greenest contest are....Sagaskey, Cash, McCracken, Cheers, Barnes, Murphy, and Allen. Congratulations!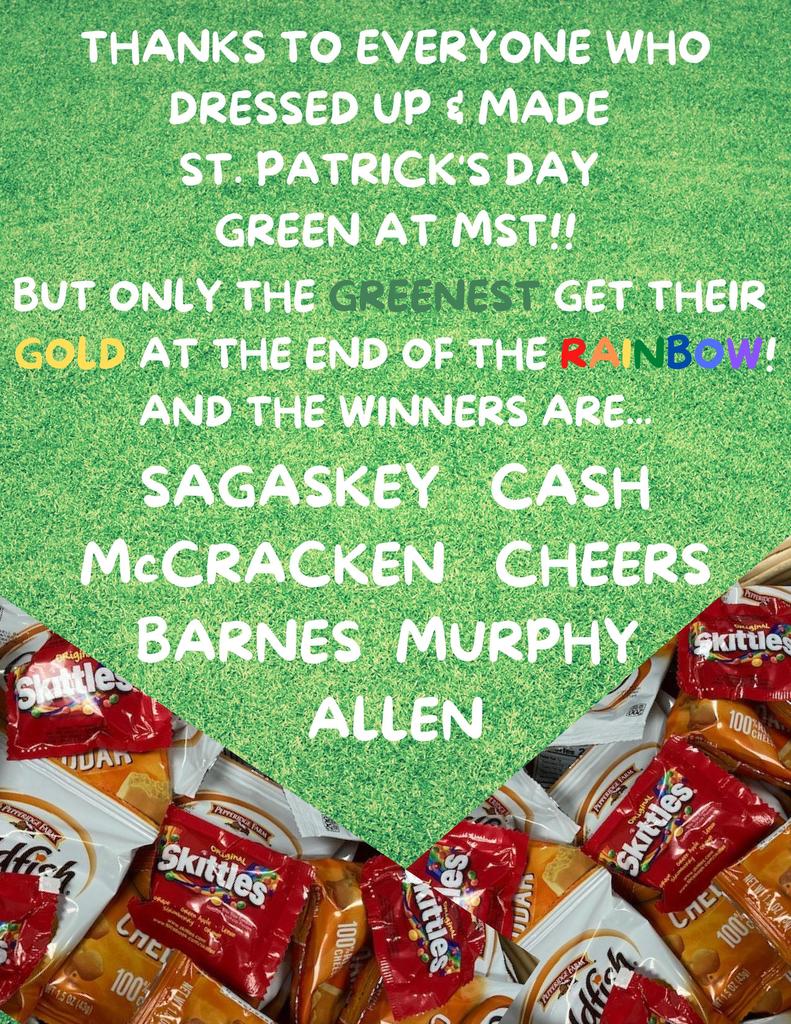 4th grade students put their collaboration skills to work in PE. Together, they built an MST mountain and ocean using a parachute.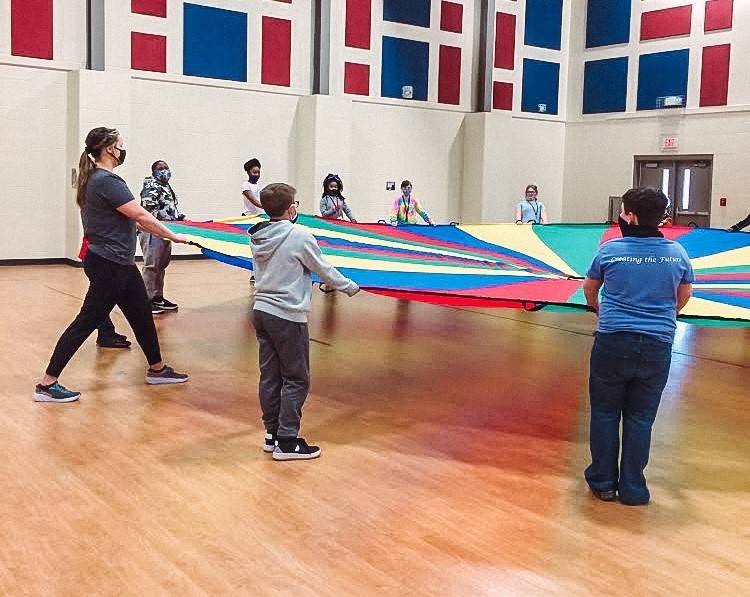 Due to a delay in delivery, the MSD Child Nutrition Department was unable to send meals home today. They will send meals home tomorrow. Thank you for your patience and understanding.

Here are a few more smiling faces decked out in lots of green for St. Patrick's Day.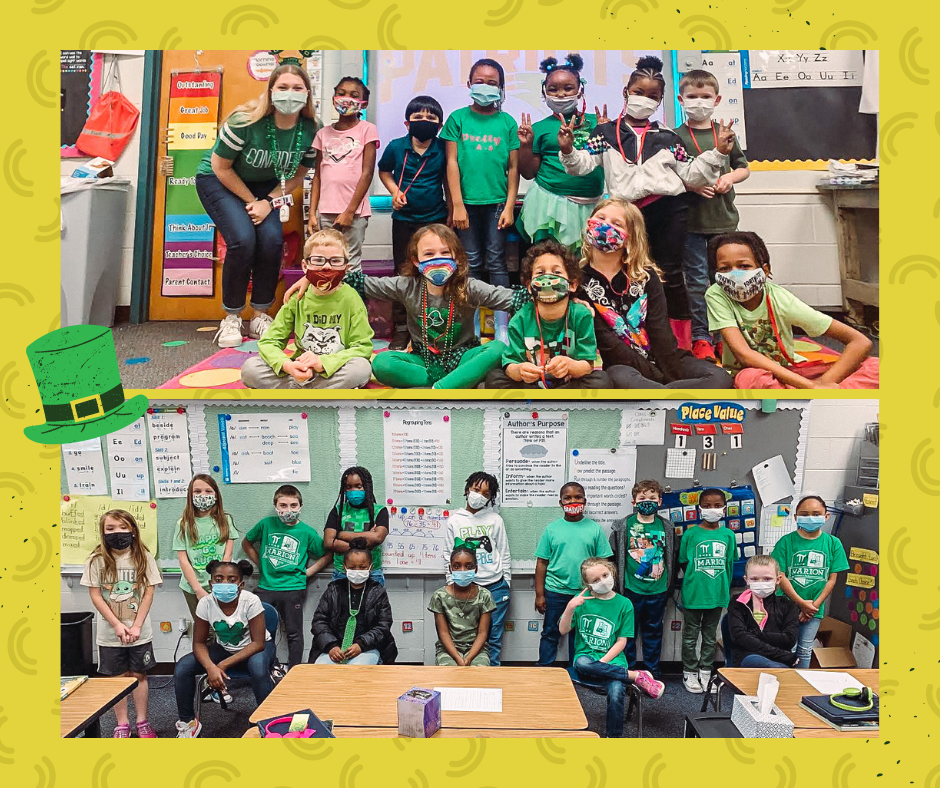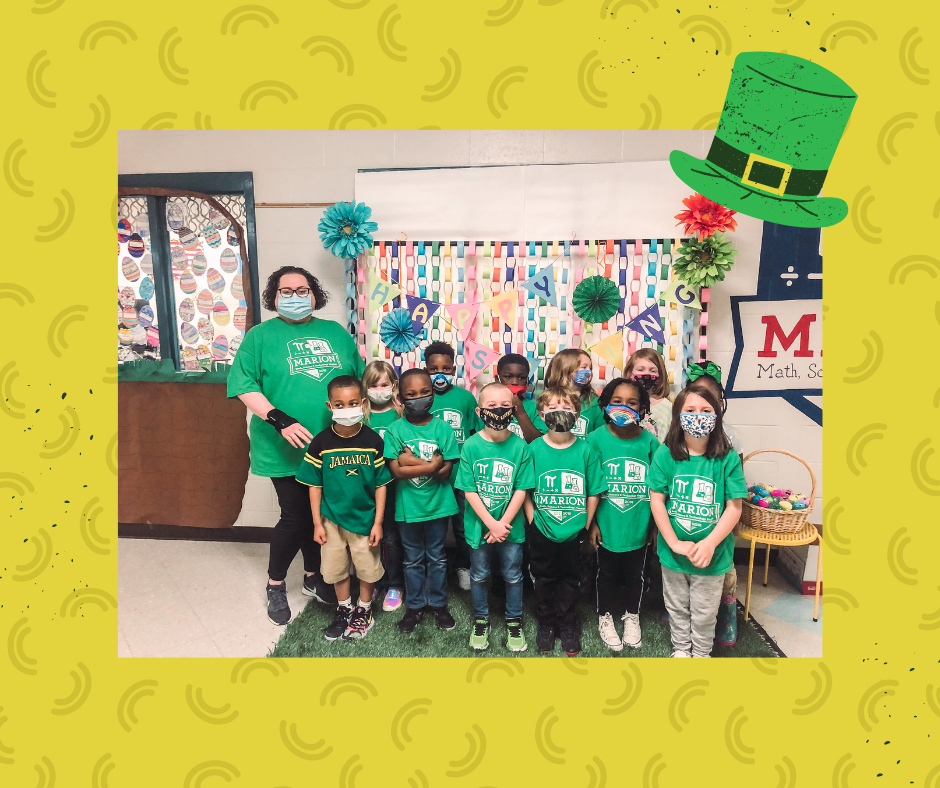 Parents, The following information outlines the Aspire state testing schedule that the Marion School District will follow beginning Monday, April 5, 2021. Please take a few minutes to become familiar with the schedule that will be followed for your child(ren) in grades 3-10. ACT Aspire Testing Schedule - t.ly/0Omp Parents of face-to-face students: Please review the Aspire testing schedule. Notice your child(ren) will be taking one test a day during the week of April 5, 2021. Please keep this in mind when scheduling appointments during testing week. Parents of virtual students: You will be receiving a text and/or email asking you to take a very important survey. Please look over the Aspire testing schedule to help you decide how to complete the survey. This survey will give you 3 options to choose from in order to get your child(ren) tested beginning April 5, 2021. Please fill out a survey for each child in grades 3-10. We ask that you complete the survey by Monday, March 29, 2021, at noon.

Our newest Wizard of the Week is...........Jaden Robinson! Way to go, Jaden!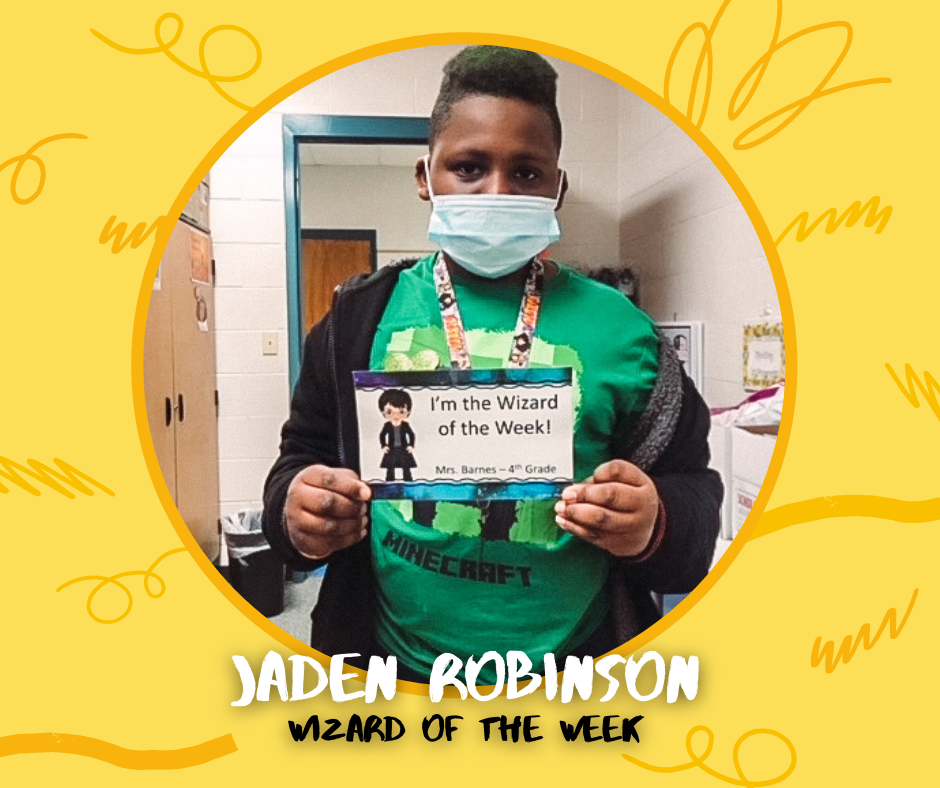 St. Patrick's day is underway and MST has gone green to celebrate!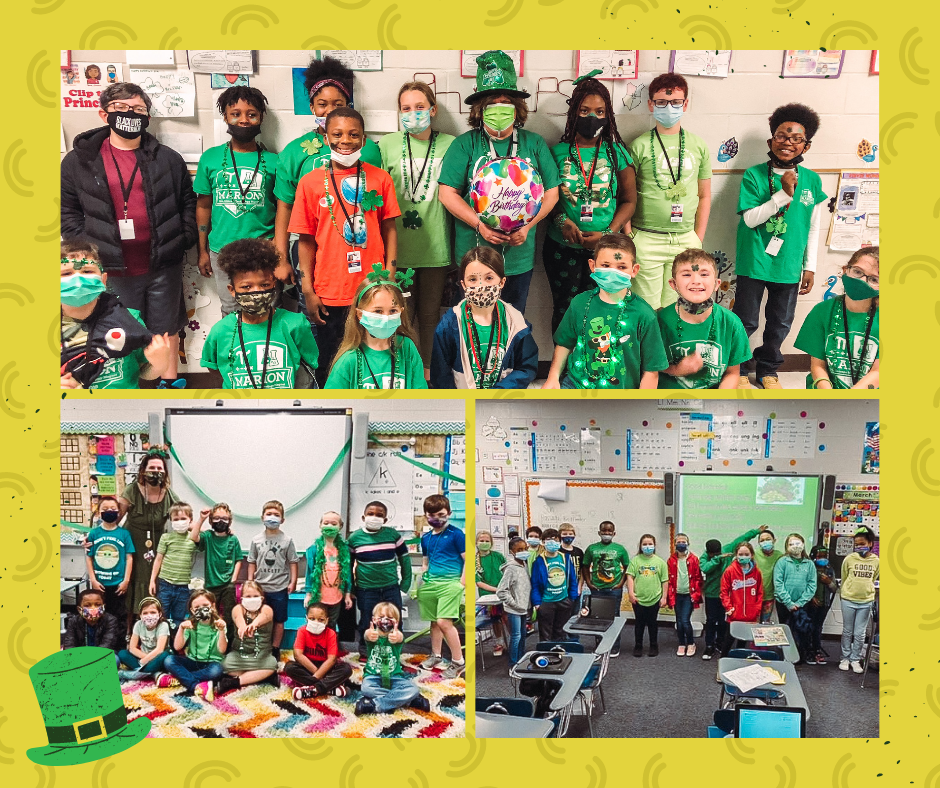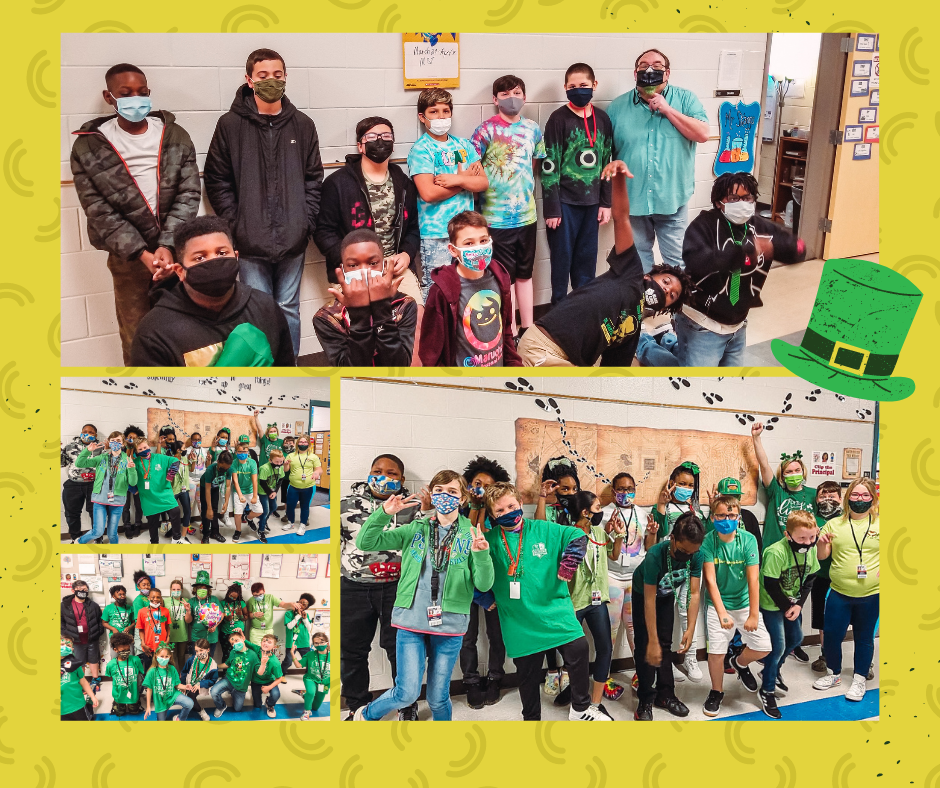 MST is feelin' lucky to have Mr. Holley! He goes above and beyond his responsibilities everyday to make MST a better place for students and staff. Thank you, Mr. Holley, for all you do.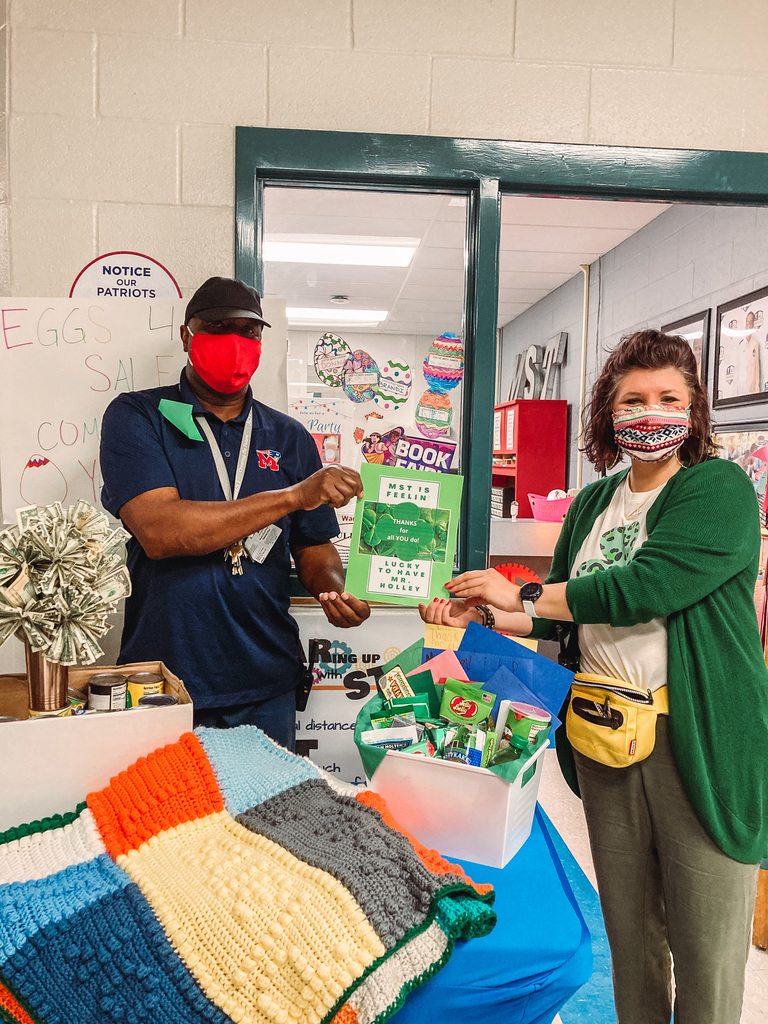 Shout out to DBS for making a donation to MST! Thank you, Kersten Jackson, for making the special delivery.