We had some amazing helpers with our morning announcements last week! Alice Hall led as a solo act and then Mrs. Barnes's class had a whole crew who kicked off our MST Independence Day. We are so proud of all of you!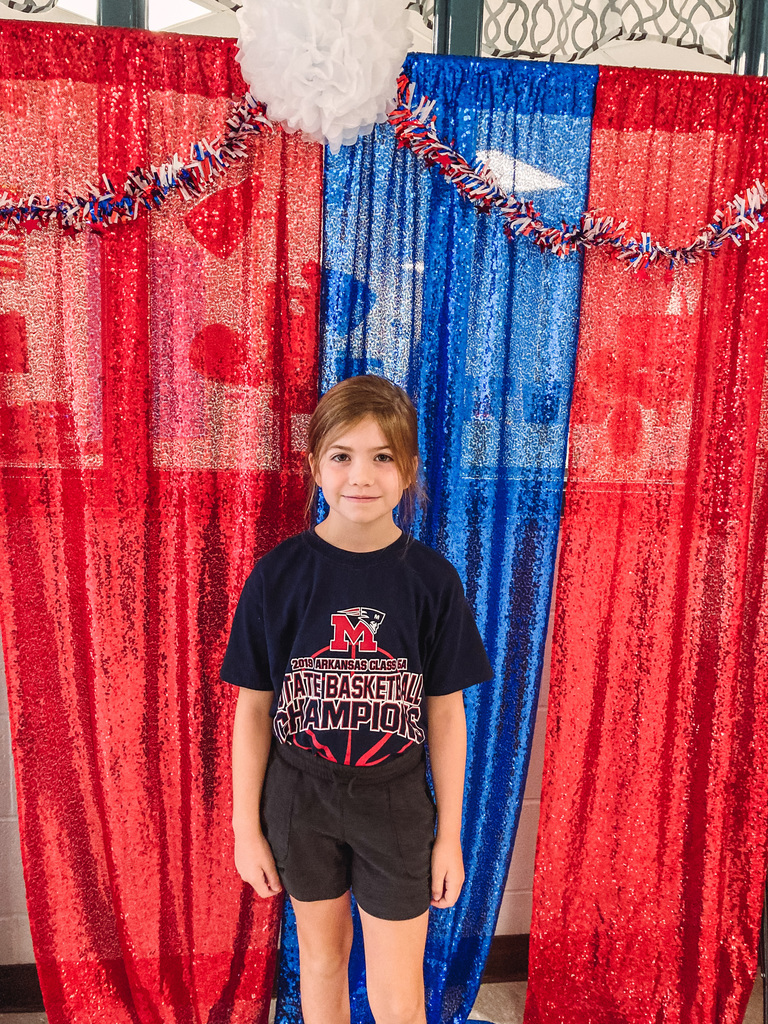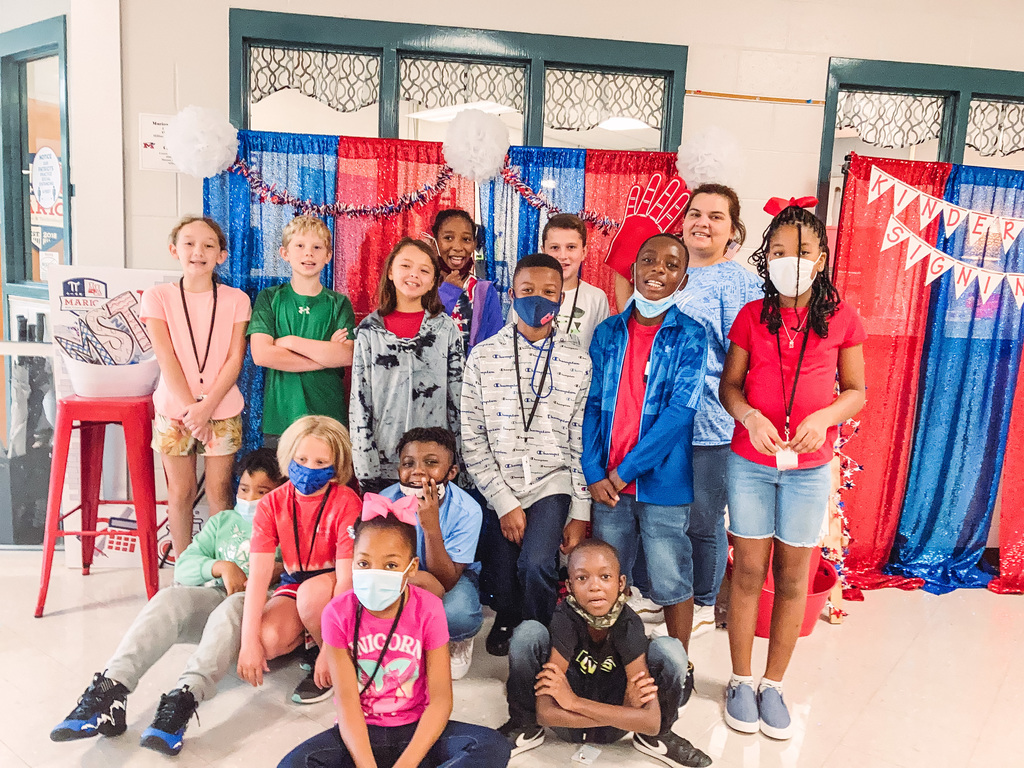 Want to keep up-to-date on what's happening at our schools? Get the Marion Public Schools app on your personal device. Events, alerts, news stories and more! Find it at the App Store or Google Play.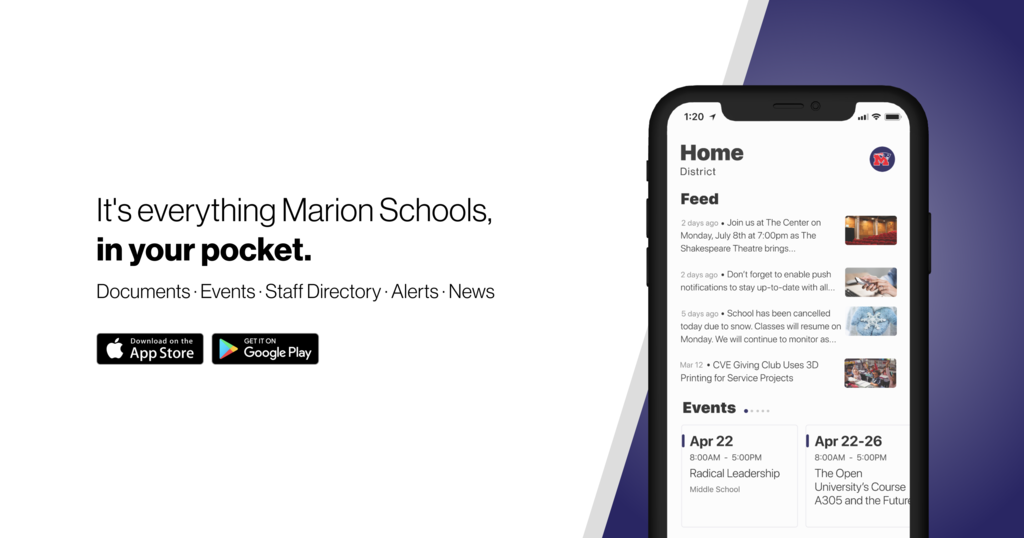 Everyday at MST, our students and staff start the day off with our MST Pledge. Last year, some of our students had the great idea to turn the pledge into a song. Mrs. Archibald, the school counselor, oversaw the project and enlisted the talents of Jacob Cline, Aiden Webb, and Kristen McDaniel. These students worked with Mrs. Archibald, Mrs. Tunstall, and Miss Wells to help create the song they wanted. They made something incredible together and we are very excited to share it with you. Introducing....the MST Pledge Song! Click the link below to listen to the song.
https://drive.google.com/file/d/12VYdfYUjmgYx6hgGpVJTWe4vnmgrazdo/view?usp=sharing

Lots of MST family and friends showed up on Sunday to Chalk the Walk for our students. All week long, our students have entered the school building with words of encouragement and affirmations. Thank you to everyone who made these first few days extra special for our students. The 21-22 school year is already off to an amazing start!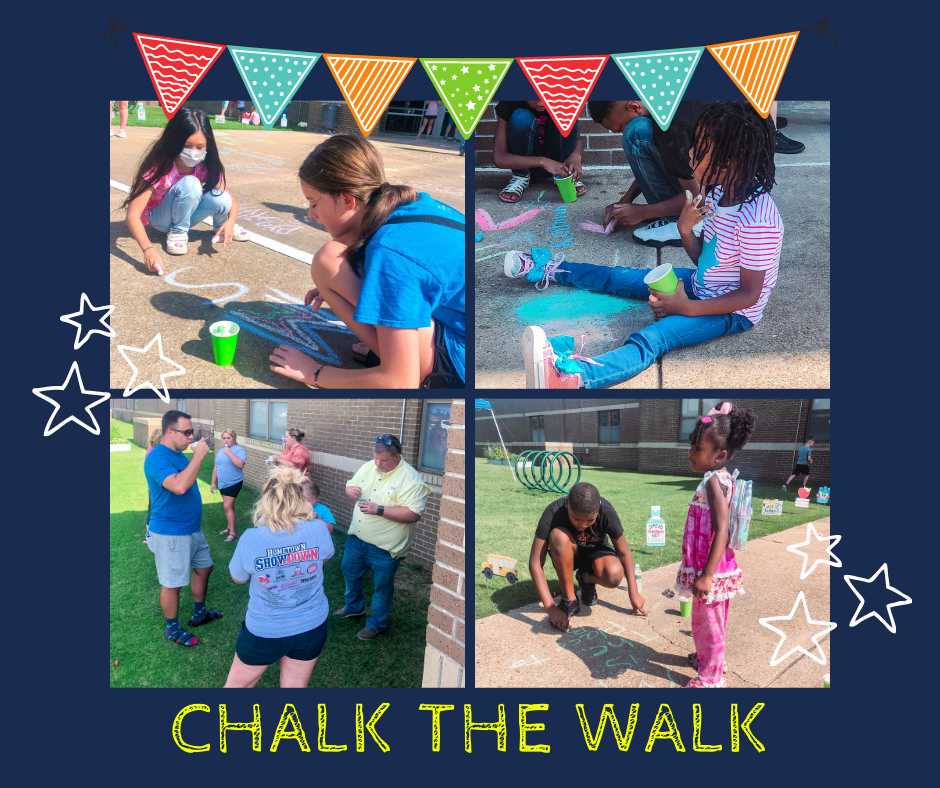 Able Robbins was our first MST office helper of the school year and he did an amazing job. Let's also wish him a big Happy Birthday!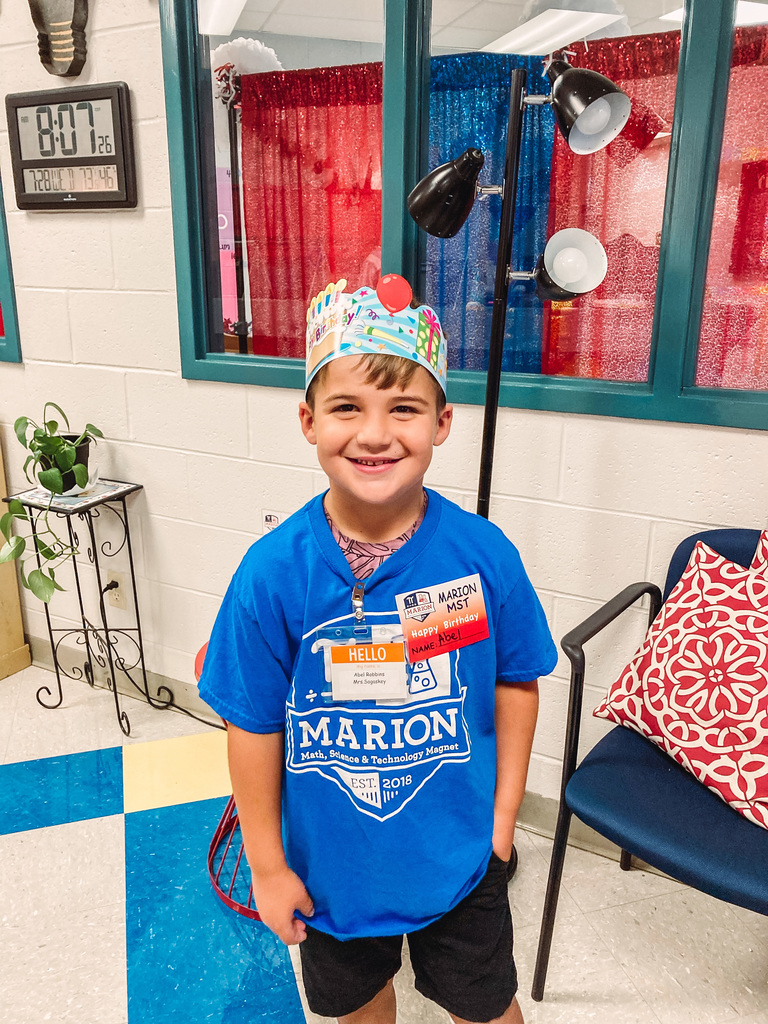 IMPORTANT INFORMATION ABOUT CAR RIDER DISMISSAL PROCEDURES: Thank you yesterday for your patience with dismissal. I assure you it will get smoother each day. In order to ensure our car rider lines run as efficiently as possible, please read the following information in regards to our car rider dismissal procedures. K- 2 students will be picked up in the FRONT of the school and you should have a GREEN car rider sign to hang in your car window. (Please see our Dismissal Map included with this post). 3-6 students will be picked up at the west end of the school (by the greenhouse) and you should have a BLUE car rider sign to hang in your car window. There are NO LEFT TURNS off the service road into dismissal area allowed during dismissal. You have to make a right hand turn into our west end dismissal area. (Please see our dismissal map included with this post). 3rd-6th grade students who have a sibling in grades K-2 will be picked up at the FRONT entrance with his/her sibling(s). You should have a GREEN car rider sign to hang in your car window with ALL of your students names' listed. Parents must go through the car rider line to pick up students from school. Parents will not be permitted to park and walk up to the dismissal area or the office to pick students up in the afternoons (at either entrance). This is for your child's safety and the safety of others. We are looking forward to another great day at MST!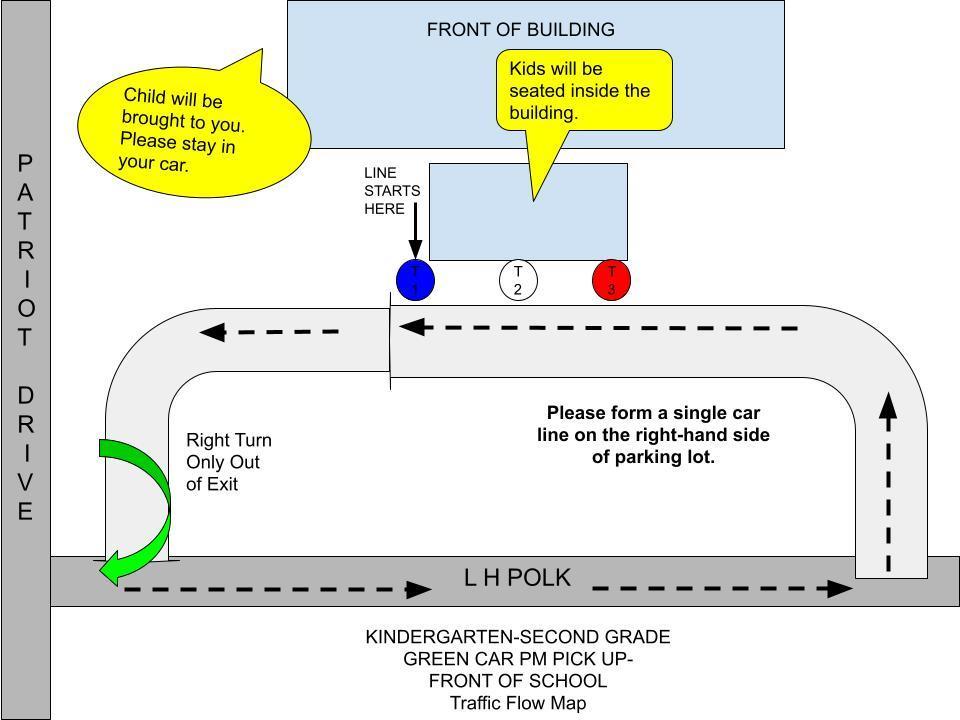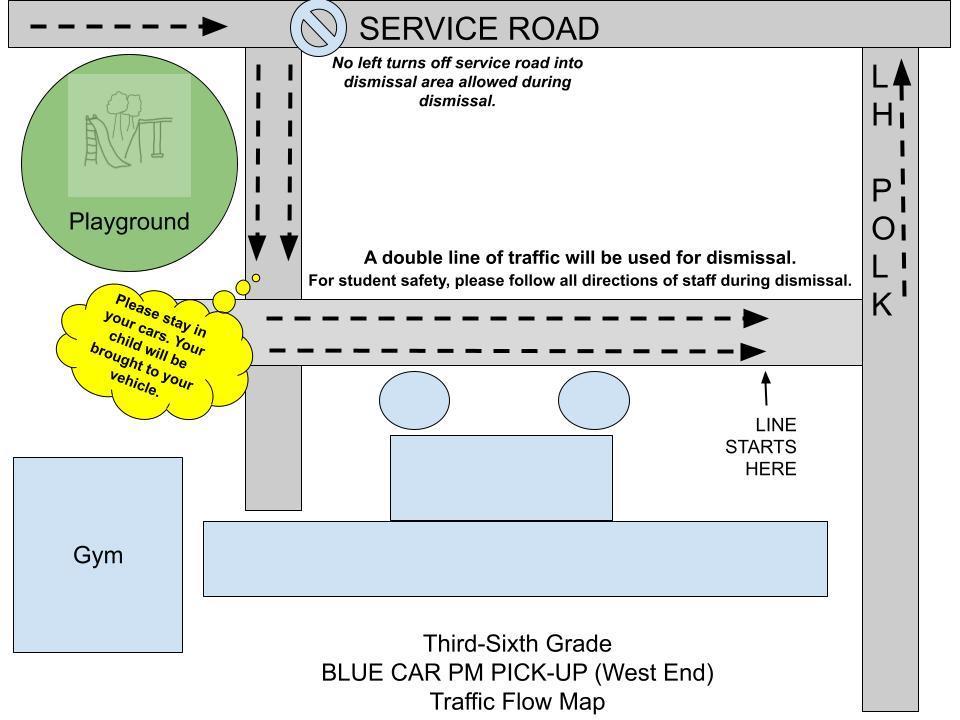 Don't forget our Chalk the Walk Event happening TODAY from 4-5:30. Come write an encouraging message, get a ticket for a free snow cone, and fellowship with MST friends and families! Students, parents, and community welcome! #teamMST #ReptheM #ONEpatriotONEcommunity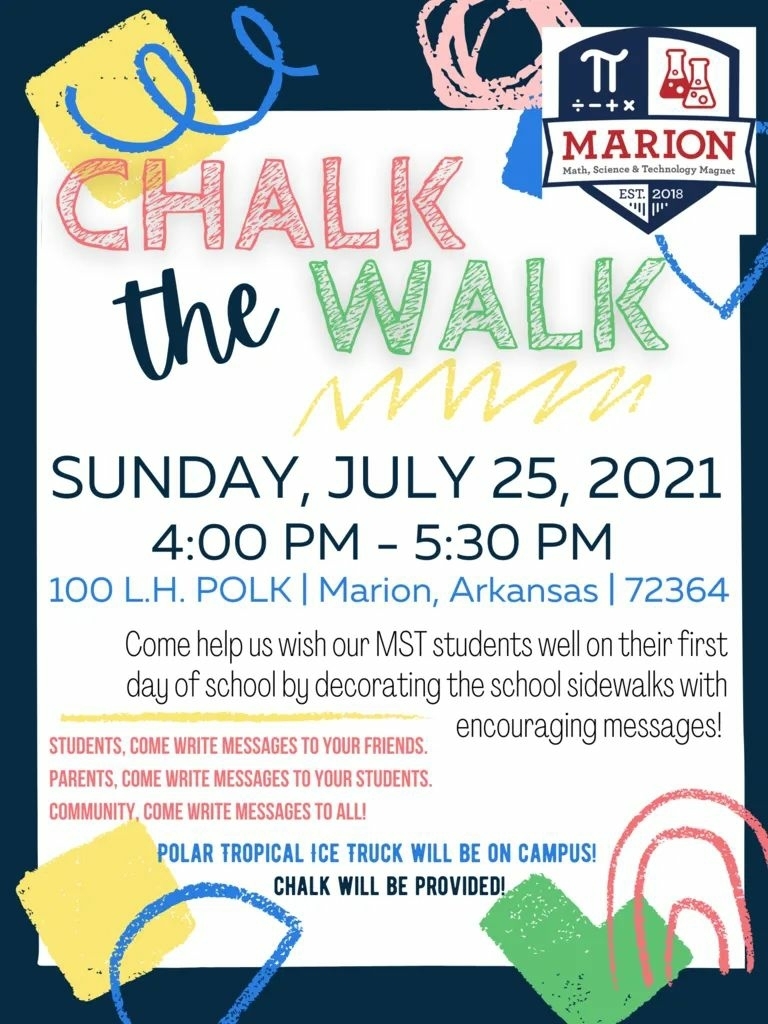 MST Family, you are officially invited to our BooHoo-Yahoo Social on the first day of school! Monday, July 26th 7:30-8:15 AM MST Library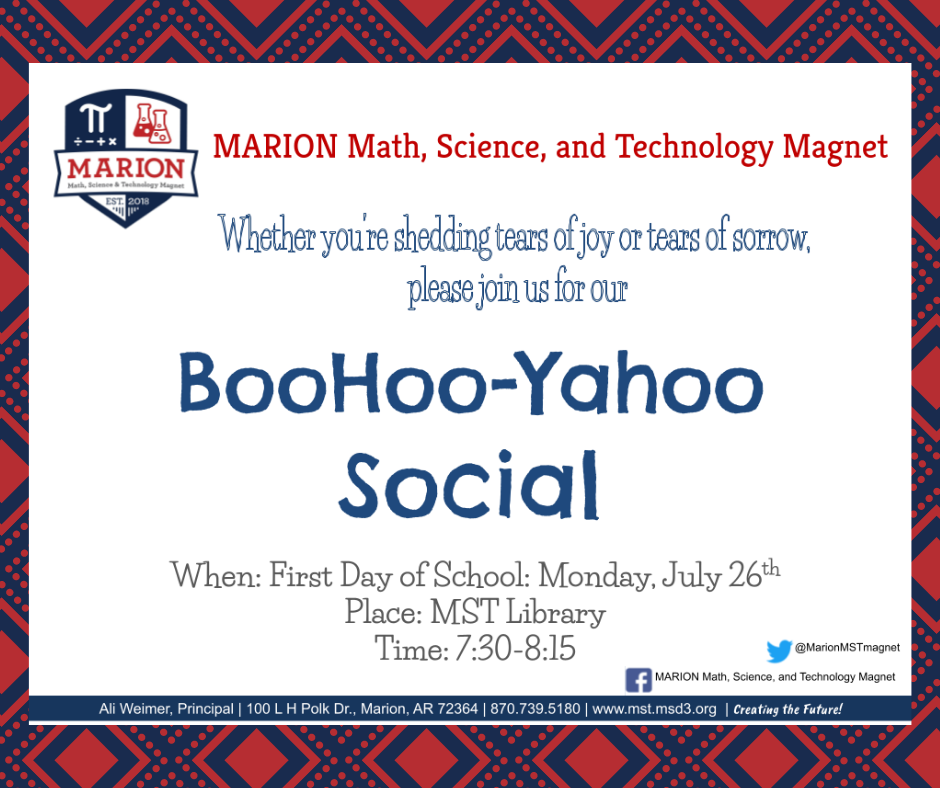 MST Open House is just one week away! *MST t-shirts will be on sale for $8.00! Make plans to get one and show your school spirit! *BE ON THE LOOKOUT for back to school postcards! These will go in the mail Monday, July 19th and will include the name of your child's teacher for the new school year!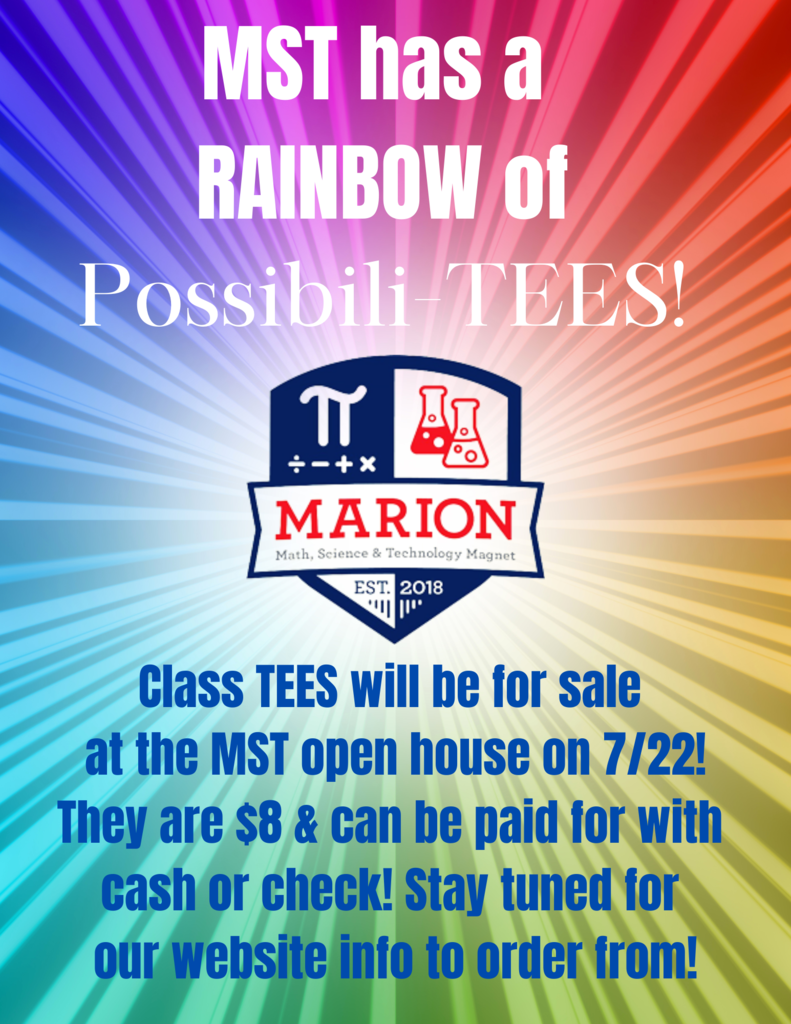 3.....2......1 BLAST OFF! Planet Kindergarten is almost here! We hope you received your invite in the mail! Planet Kindergarten is tomorrow, July 15th. Our AM session is from 10:00 am - 11:00 am and our PM session is from 5:00 pm to 6:00 pm. See you soon!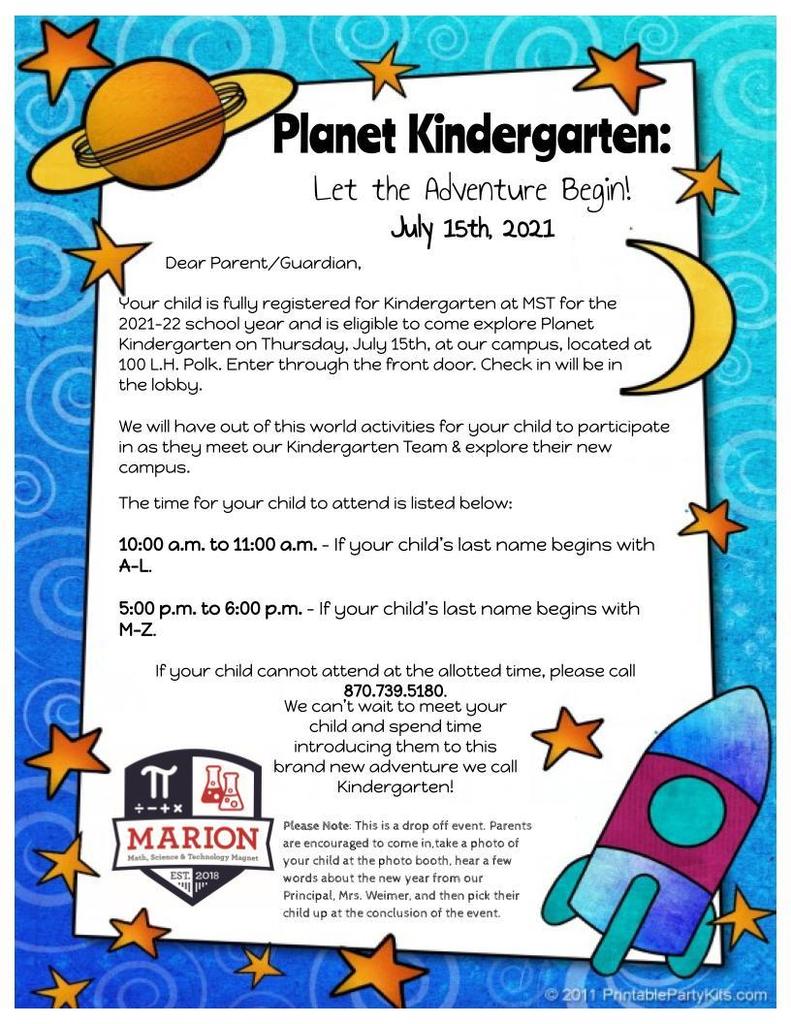 Invites for PLANET KINDERGARTEN are going in the mail TODAY! If you have a kindergartener who will be attending MST this upcoming school year and have fully registered them for kindergarten, you will be receiving an invite soon! We are OVER THE MOON to welcome a new group of Kindergarteners to MST this school year. #teamMST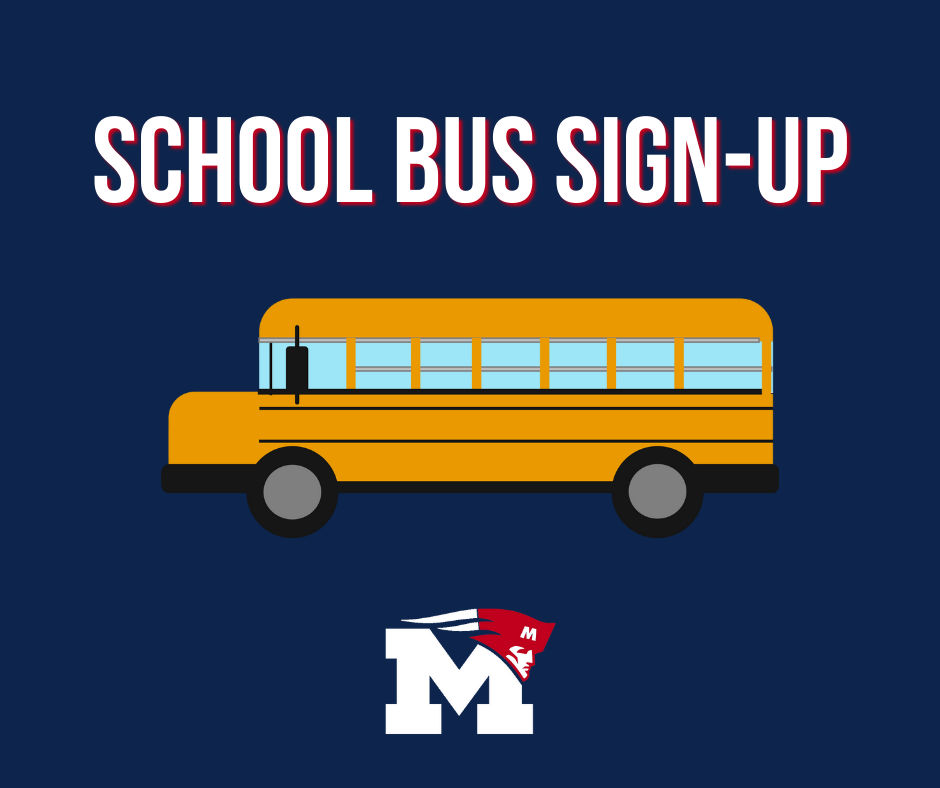 Here's wishing everyone a fun and safe Fourth of July! As a reminder, the Marion School District offices will be closed Monday, July 5, in observation of the holiday weekend.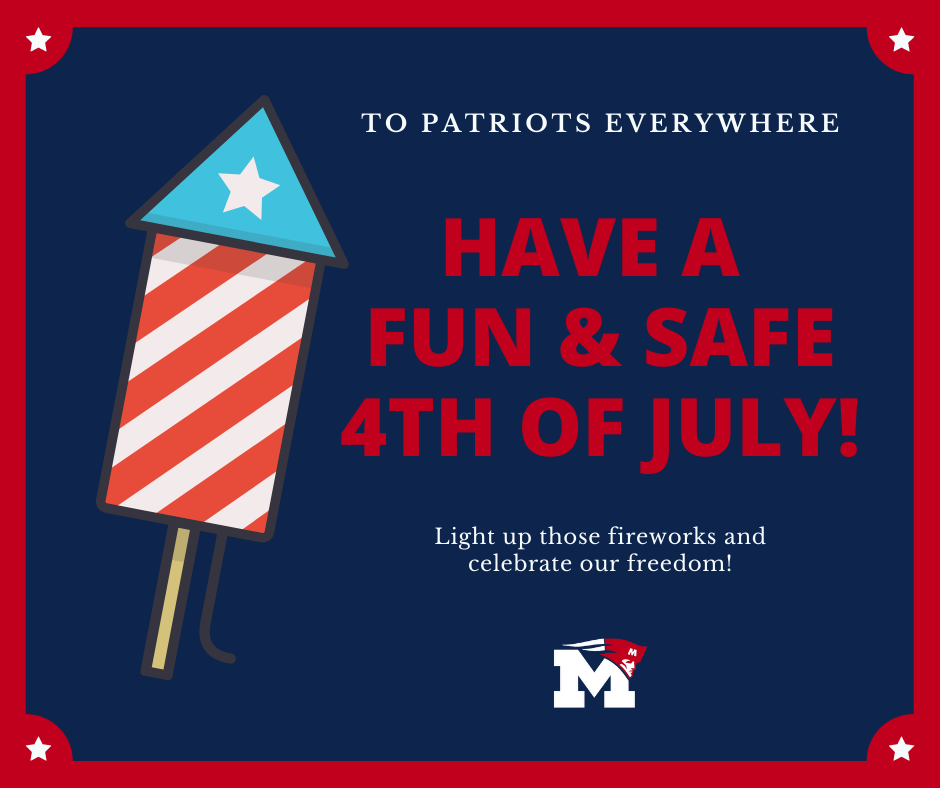 School Supply Lists for our magnet schools for the upcoming school year are now available! Click here to see what your students will need:
https://www.msd3.org/browse/226517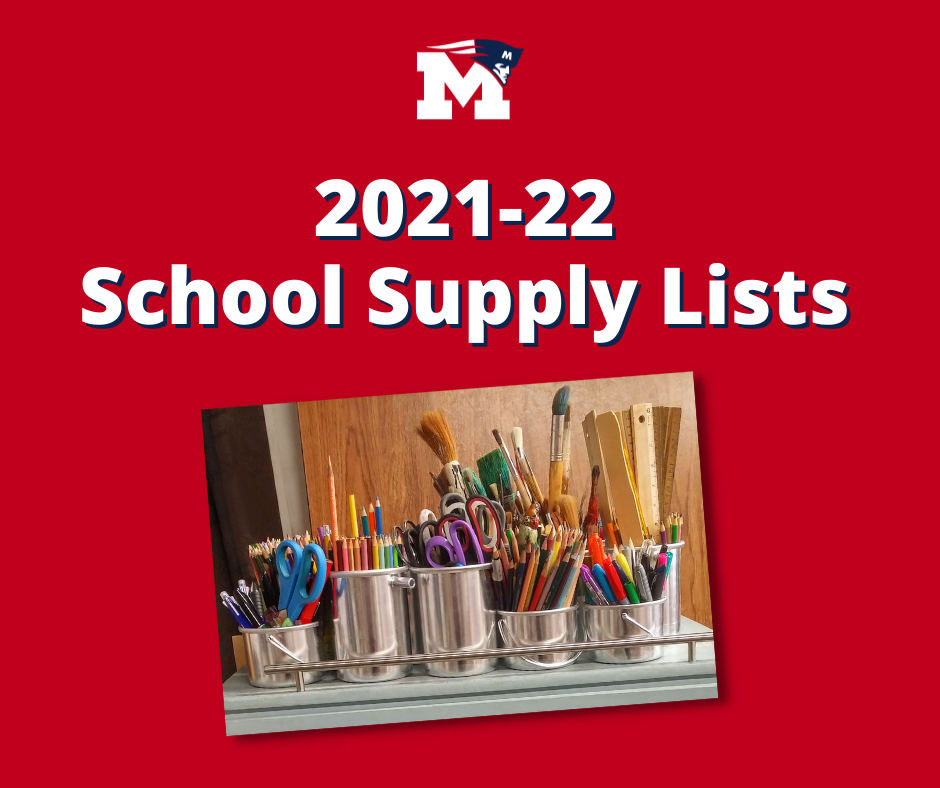 The Marion School District is taking an assertive approach to addressing Covid-related learning loss over the past year with a vibrant summer school program, designed to give every student an opportunity to hone the skills they will need for the coming school year. More than 200 students in grades K-12 are participating in the program, which is being held on the campuses of Marion Math, Science & Technology Magnet, Marion Junior High School, and Marion High School. Read more about the program here:
https://www.msd3.org/article/484388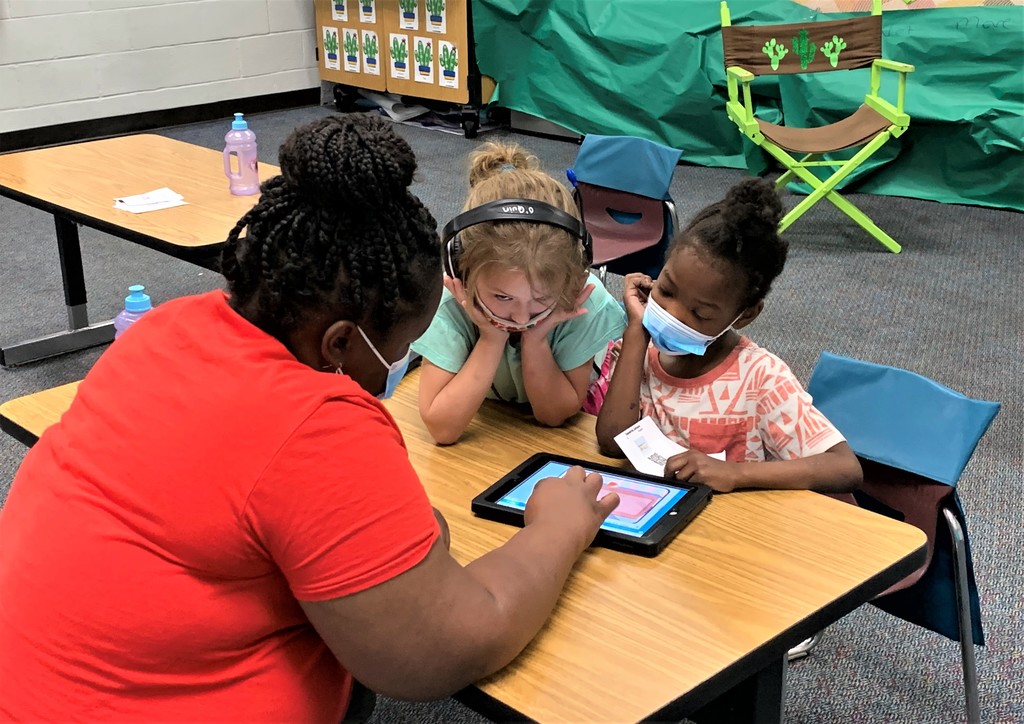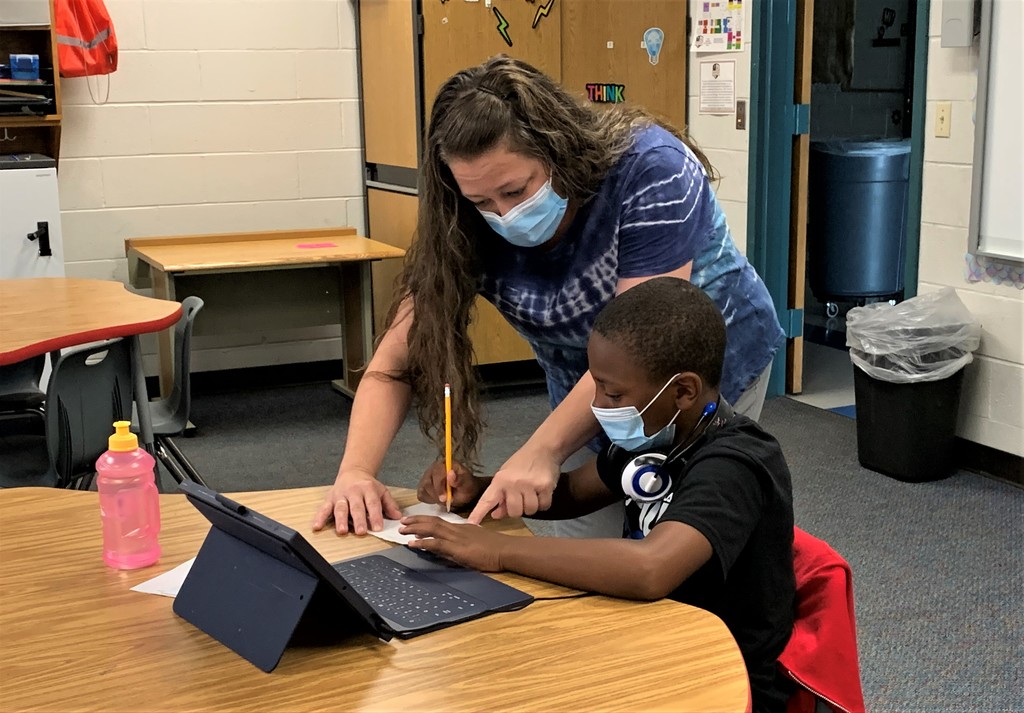 "This is our best shot" -- The Marion School District is planning a pair of community vaccination clinics this summer, with the hope of getting as many people as possible vaccinated against Covid-19 before the start of the 2021-22 school year. The clinics will be open to anyone in the community age 12 and up. The first clinic will be held from 1-6 p.m. on Wednesday, June 30. The second clinic will be from 1-6 p.m. on Wednesday, July 14. Both events will be held at the Patriot Arena, located at 801 Carter Drive. The vaccinations, which will utilize the Pfizer vaccine, are completely free. Parents must accompany anyone under age 18. Several incentives will be available. All participants will be eligible to enter a door prize and win $100 or $50 gift cards at both events. Each family who attends will be given a bag of groceries, and all children 18 and under will receive three days' worth of meals. Additionally, participants 18 and up will receive $20 scratch-off lottery tickets, and participants 12 and up will receive gift cards from the Arkansas Game and Fish Commission. For more information, click here:
https://www.msd3.org/article/483725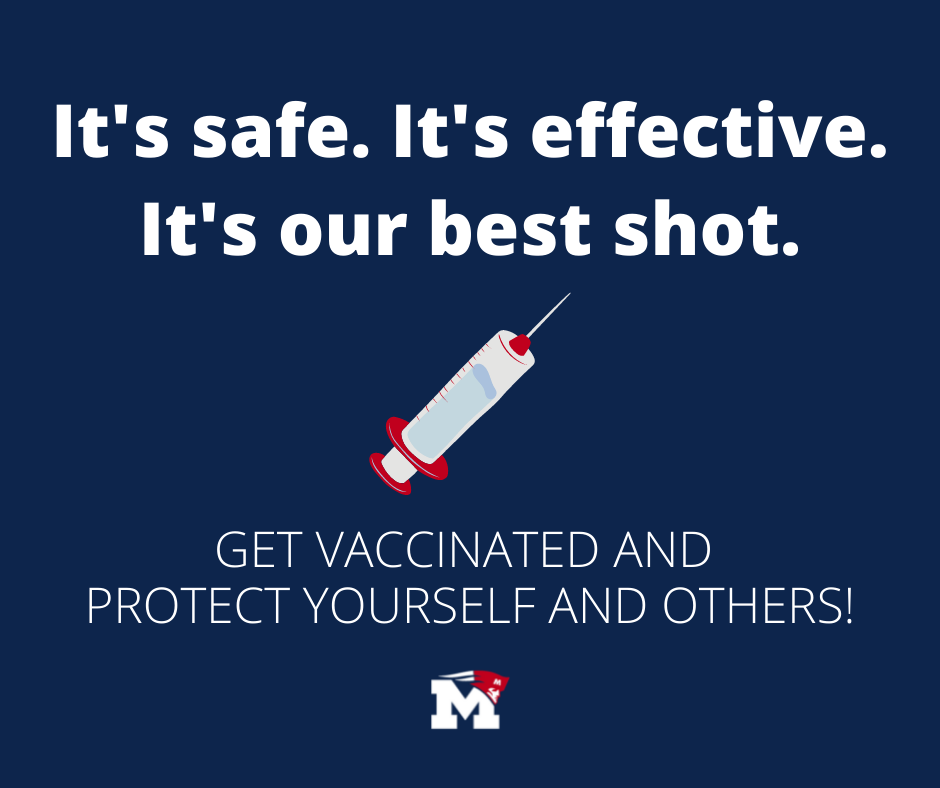 One of the final units of the year for MST 6th-graders was about the different human body systems. Students made models of the different systems, incorporating technology in their creations.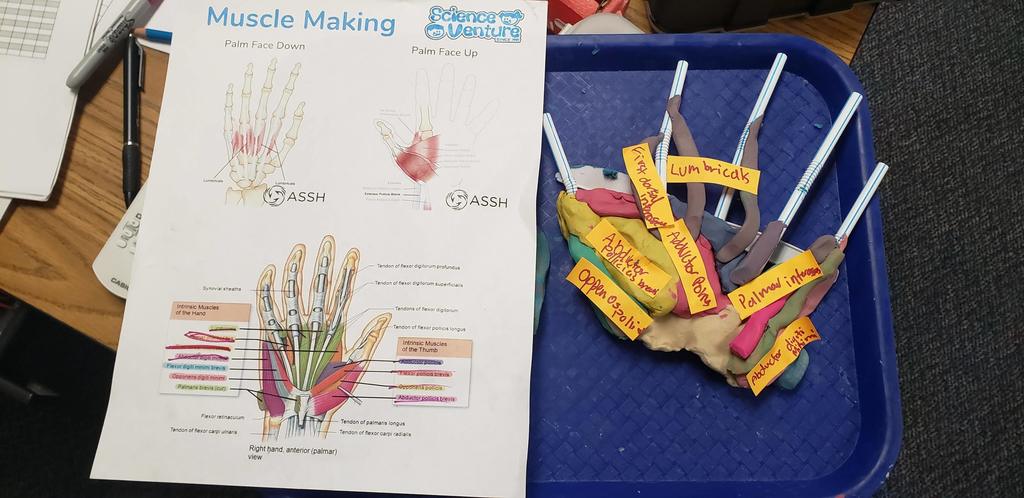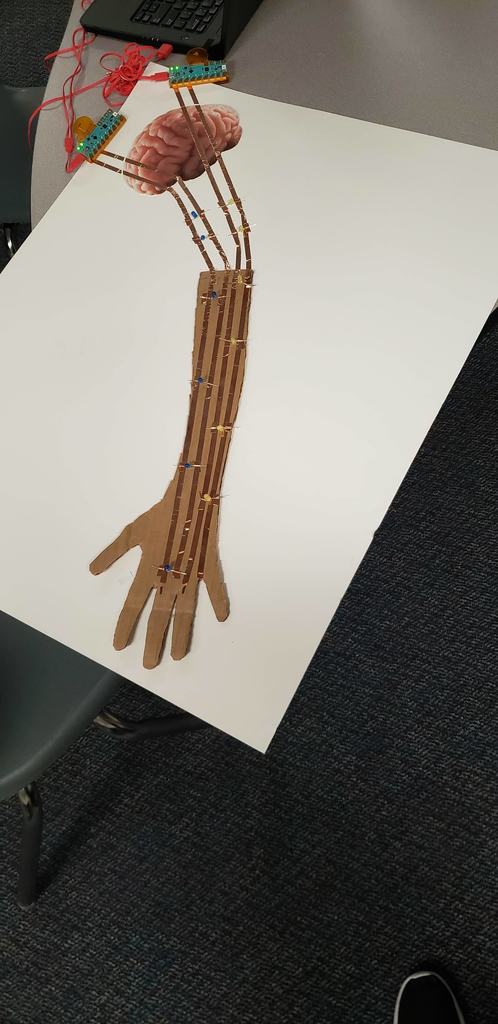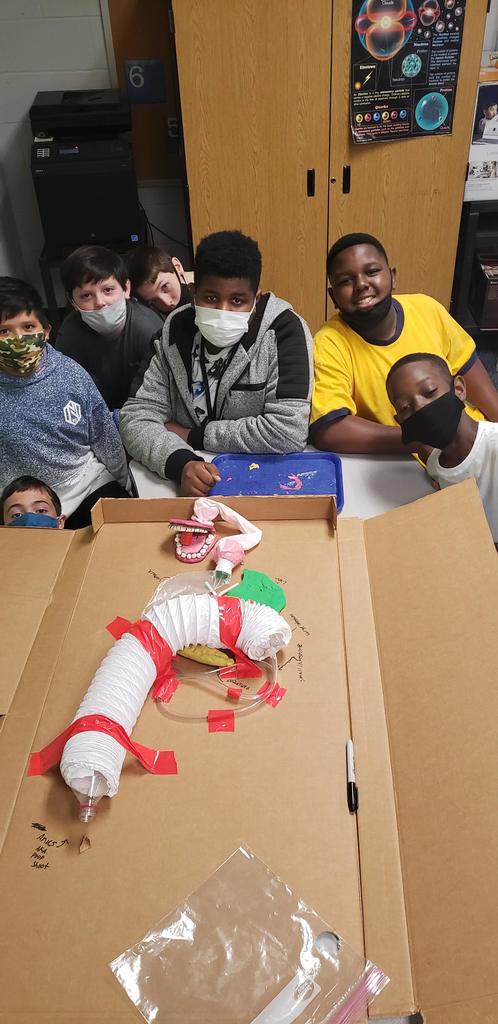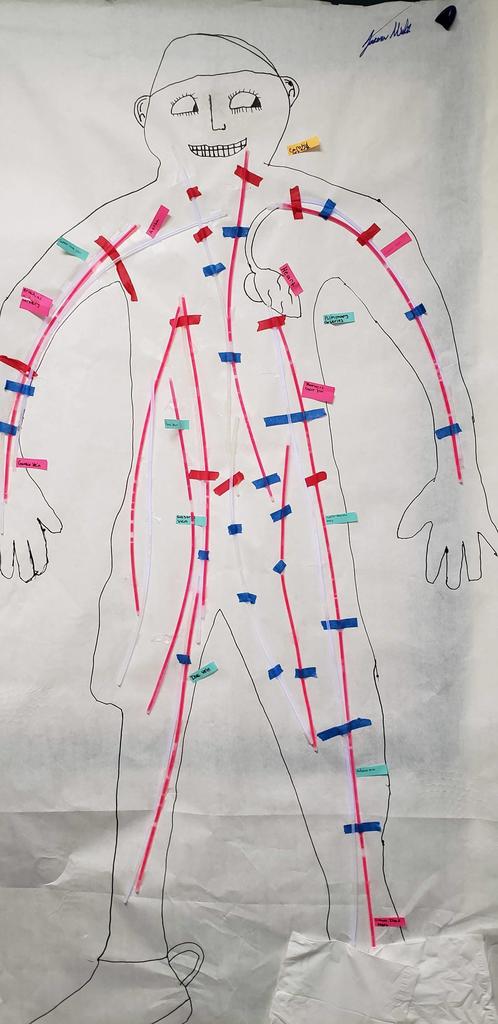 These amazing 6th graders stuck it out to their final day at MST. They all got to lead the pledge! Thank you, 6th graders, for being absolutely amazing! We can't wait to see where you go from here.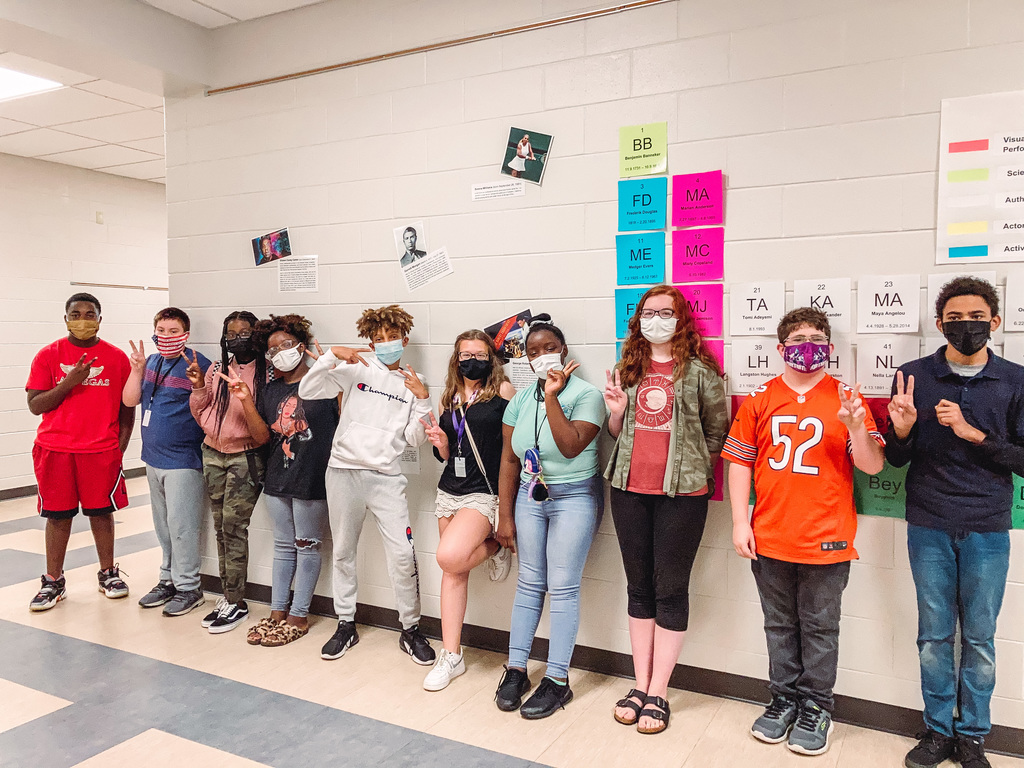 Today, celebrated the end of school and the start of summer. We said farewell to Mr Cooley and Mrs Whittington and several others. Thank you for all you have invested into our students and staff. MST will miss you all!!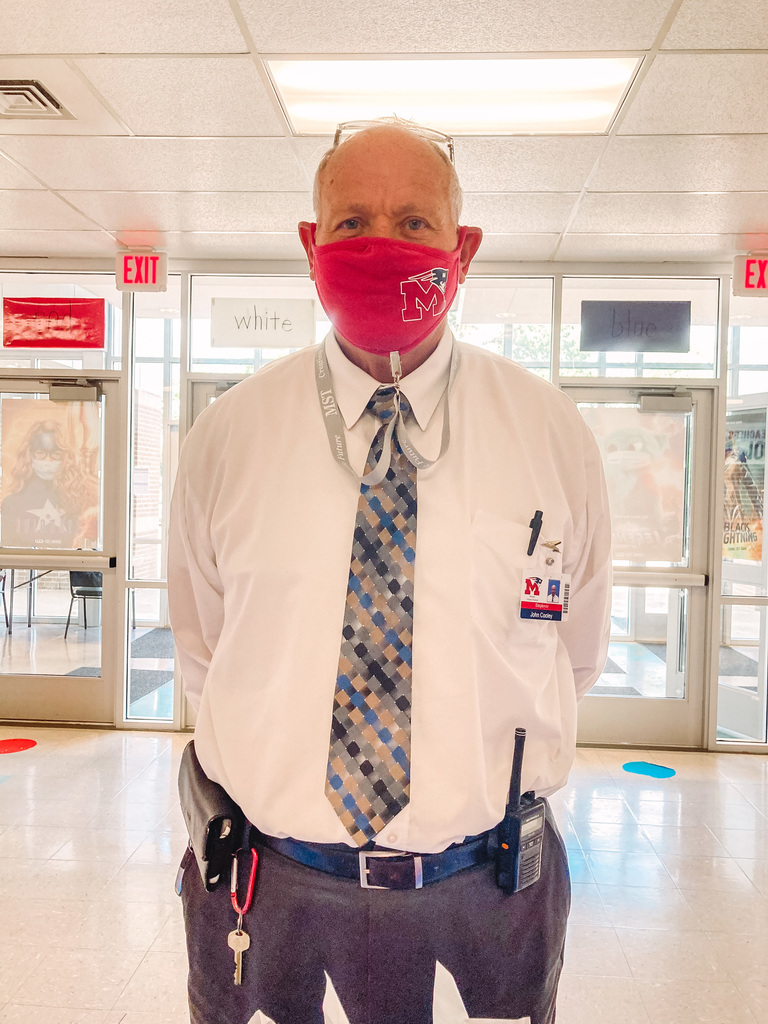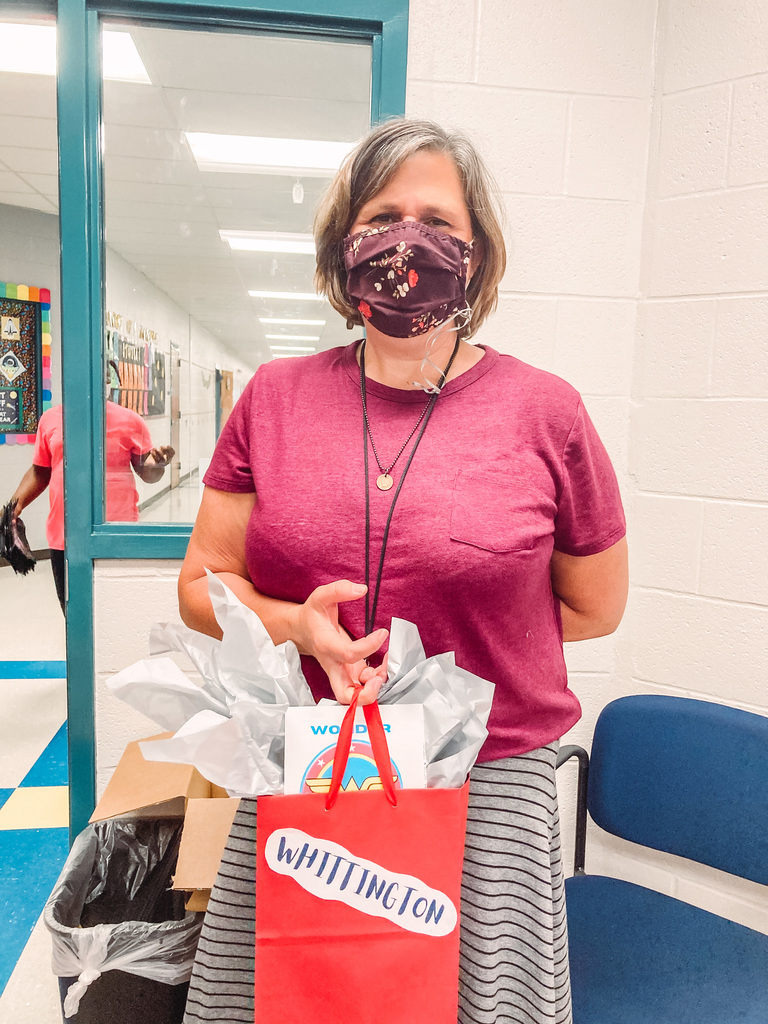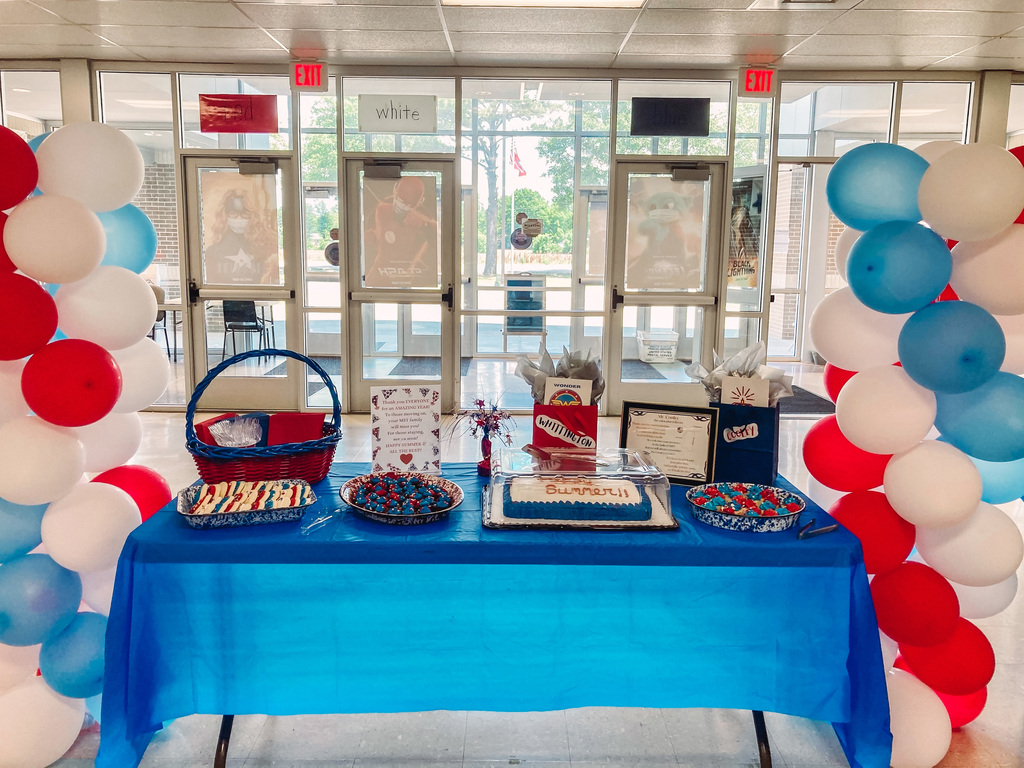 MST STEM Scholarship MST Librarian, Misty Burt, always designates a charity or philanthropy to corollate with our Book Fair themes and our Magnet theme "Creating the Future". Our campus does coin drives and other events to raise money for the chosen cause. MST students, faculty and staff never disappoint when it comes to their generosity and care for others. This year Ms. Burt chose to do a STEM scholarship for a lucky MHS student. Campus efforts collected $1800.00, so it was decided to honor 3 graduates, $600 each, who plan to further their education in a STEM related field. Congratulations to: Sarah Elizabeth Hood-University of Memphis, Biomedical Engineering Brett Allen McCain-Christian Brothers University, Biology and Lillian Grace Kemp-University of Arkansas, Pre-Med. MST is so excited to be a part of your journey!