The Marion High School robotics team and their alliance partners took first place at the Ozark Mountain Brawl Saturday in Searcy.
The Ozark Mountain Brawl is an off-season FIRST Robotics Competition. For this competition, each team's robot had to shoot 9-inch balls into the upper level of a tower or dump them into the lower level of the tower.
The MHS team, dubbed "#7430 System Overload," includes Victoria Helms, Arianda James, Brett Stephens, Savahanna Nelson, Jullian Banks, Jeremy Lamarre, Victor Villa, Sebastian Rodriguez, and Luke Caldwell.
"We are incredibly proud of our Robotics Team for their outstanding showing over the weekend," said Dr. Mike Skelton, MHS principal. "I know these students work very hard, and I am happy to see their hard work paying off. It's really great to see the kids in this program not only improving their technological skills, but improving their teamwork, problem-solving, and communication skills as well. In today's technology-driven world, this is incredibly important, and I love seeing our students shine."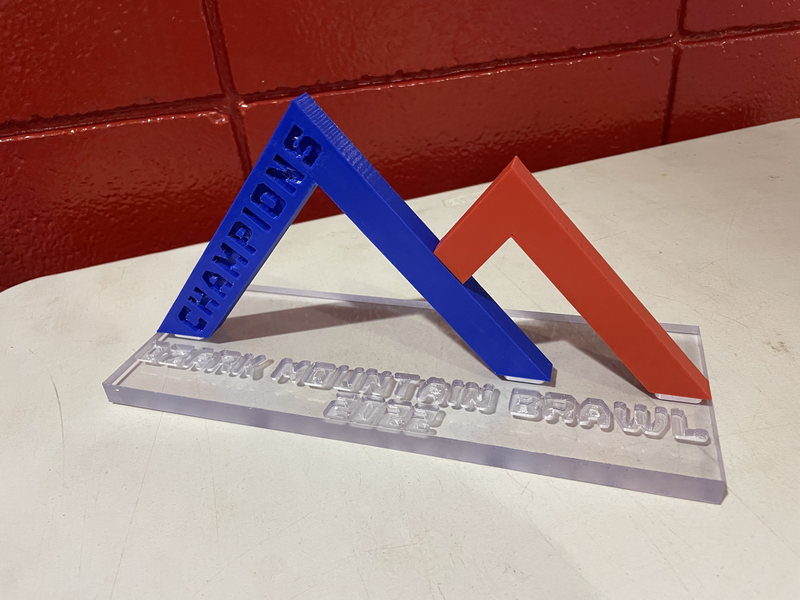 FIRST robotics combines the excitement of sport with the rigors of science and technology. Under strict rules and with limited time and resources, teams of students are challenged to raise funds, design a team "brand," hone teamwork skills, and build and program industrial-size robots to play a difficult field game against like-minded competitors.
For competitions, schools are partnered with teams from three other schools to form an alliance. Each alliance competes against other alliances in a qualifying match, then teams advance to the quarter-finals, semi-finals, and finals.
FIRST stands for "For Inspiration and Recognition of Science and Technology."
The regular season for FIRST will kick off in January.
The Marion School District is an innovative and growing district committed to helping every student find their unique path to success in school and in life. With more than 150 years of experience serving families in Crittenden County, the district offers a high school, a junior high, and three award-winning magnet schools. For enrollment information, including information on school choice, visit https://www.msd3.org/ or call 870-739-5100.