Marion's football program isn't resting on its laurels following back-to-back voyages to the Class 6A state semifinals.
In an array of moves that have quickly generated a positive buzz from across the state, Coach Lance Clark beefed up his coaching staff, adding veteran coaches Rod Stinson, Ronald Lewis, and Vincent Newton in various roles. Stinson and Lewis arrive in Marion by way of Pine Bluff, while Newton joins from Crossett.
Stinson will serve as associate head coach, junior high defensive coordinator, and cornerbacks coach, as well as Marion's director of player development, where he will help players match with colleges. He will also be dean of students.
Newton will be the team's defensive coordinator, while Lewis will coach tight ends and serve as run-game coordinator.
"If you want to do right by your kids, you must bring in the right people," said Clark. "We had an excellent staff in place already, but my goal is not to be just a good program, but to be the best football program in the state. Part of that was finding more people to supplement our staff and advance where we are."
"We feel very fortunate to have so many quality, established football coaches on our staff," said Marion athletic director Derek Harrell. "We are excited about all of them from a football perspective, but we're just as excited about what they offer our school and community."
Arkansas sports media are taking notice of Marion's moves.
"The addition of these three coaches, especially Rod Stinson, is huge for a team that was a game away last season from playing for a state title," said Arkansas Democrat-Gazette high school sports coordinator Erick Taylor. "They're familiar with what Marion did in the 6A East, so they aren't going into unfamiliar territory. They know the talent level there, and they'll be able to squeeze everything they can out of those kids in order to make a title run immediately."
In Stinson, Marion poaches a sitting head coach from Pine Bluff, one of the more prestigious football programs in Arkansas. Stinson rushed for more than 2,000 yards as a high-school tailback for Pine Bluff teams that finished 40-1-1 from 1993-1995 and won three straight Class AAAA titles. Stinson played four seasons (1997-2000) for the Arkansas Razorbacks, highlighted by an SEC Western Division co-championship in 1998 and three straight bowl games to cap his career.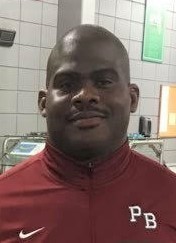 Stinson returned to Pine Bluff after serving as a graduate assistant at Arkansas. He became a head coach in 2011 at Little Rock Hall. Upon returning to Pine Bluff in 2012, Stinson served as defensive coordinator for Zebra teams that won Class 6A state titles in 2014 and 2015 and finished as state runner-up in 2012, 2013, and 2017. Stinson succeeded Arkansas coaching legend Bobby Bolding as head coach in time for the 2019 season.
Stinson admitted that it was tough to leave his hometown and alma mater for a new opportunity, but the opportunity with the Marion football program was too enticing to pass up.
"I think anytime you take on a program that wants to progress and get better, and the administration puts everything in place for that to happen, it's exciting," said Stinson. "Kids want to come out and be part of something bigger than themselves. The present is bright, but the future is brighter."
"We are unbelievably fortunate to have Rod (Stinson) here because of the wealth of experience he brings to us on defense," said Clark. "He will immediately elevate our defensive back play. On top of that, he's a straight-up, stand-up man for our kids and coaches. What I'm most excited about with Coach Stinson is his role in academics, helping with scholarships, applications, and FAFSA, as well as which programs colleges offer. Coach Stinson will help make sure our football kids are on track and ready for the next level."
While Clark and Stinson have already been head coaches in their careers, Newton is regarded by many as one of the more enticing up-and-coming future head coaches in the state. The Arkansas-Pine Bluff graduate has orchestrated championship-level defenses as defensive coordinator at West Memphis and Crossett. As co-defensive coordinator at West Memphis in 2019, the Blue Devils allowed seven points or less three times en route to the semifinals.
Newton returned to his hometown of Crossett to serve as defensive coordinator in 2020, when his Eagles soared to their first conference title since 2003, and to the playoff quarterfinals. Last fall, Crossett crafted a 9-4 record, and Newton's defense surrendered three touchdowns or less seven times and returned to the round of eight.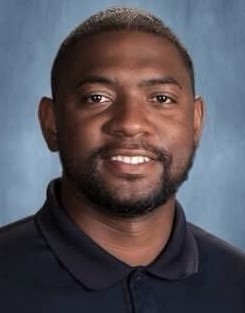 "I coach a multiple defensive scheme, because I want our kids to play fast and free," said Newton. "The thing I like about being so flexible is on a year-to-year basis, your roster looks different every season. So we need to be able to adapt our defense to our strengths every year."
Newton and Clark intend on running the 3-3 Stack in 2022, a scheme that runs on athleticism and speed to combat the spread offense. Marion expects to return four defensive backs who played major snaps in 2021, when Clark served as head football coach and defensive coordinator. A state-wide search for Marion's DC linked Clark and Newton.
"I interviewed 10 people for this job, all of whom were extremely knowledgeable," said Clark. "So then I did my homework on each candidate and came across Coach Newton and Crossett. You can't help but be impressed by his resume. We are a program that's ready to take the next step, so this can't be a training ground. Coach Newton's philosophy and the way we think about the game are very much in step with each other."
Lewis has served as offensive coordinator at Camden Fairview and Pine Bluff, serving as the Z's play-caller the past season and a half. During that time, Pine Bluff scored 30 points or more seven times. The El Dorado native played for legendary head coach Scott Reed before playing four years at Southern Arkansas for Coach Bill Keopple.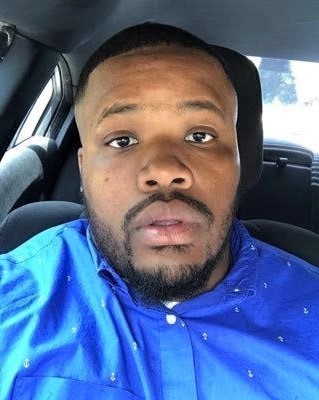 "I think the sky is the limit for us here," said Lewis. "We have a strong, physical group of coaches and kids who to create something special. It's unique to have such a wealth of knowledge available on one coaching staff like we're going to have here this year."
Lewis, who will also serve as junior varsity offensive coordinator, caught Clark's eye in an unconventional way.
"Coach Lewis reached out to me shortly after the season to ask me what type of things I saw from him as a play-caller, both good and bad," said Clark. "Most of the time people want to avoid criticism, so for a young coach to reach out and ask for it is incredibly impressive."
With a growing enrollment of nearly 3,900 students, the Marion School District is committed to helping students develop the academic, social, and decision-making skills needed to become productive citizens in the rapidly changing technological world. For enrollment information, including information on school choice, visit https://www.msd3.org/ or call 870-739-5100.